Henry Cavill Sets Sights On A Whole New Game Adaptation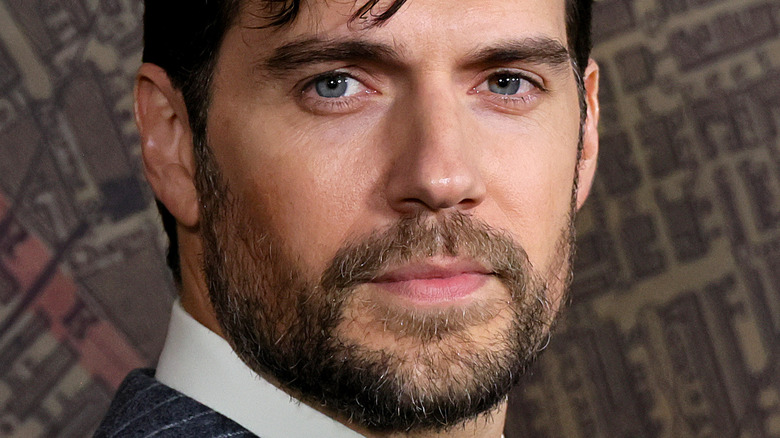 Theo Wargo/Getty Images
Henry Cavill has brought some of the most iconic video game and comic series to wider audiences with his portrayals over the years, but he's far from just a pretty face. Though he originally made a name for himself as Superman in "Man of Steel" — which he almost missed out on because he was raiding with his guild in "World of Warcraft" when he got the call — he's more well-known nowadays for his portrayal of Geralt of Rivia in "The Witcher." 
The "Mission Impossible: Fallout" actor recently announced that he was leaving his role as Geralt due to conflicts with the direction of the show, and on December 15, 2022 he revealed he would not pick up the mantle of Superman again, as James Gunn looks to take the hero in a new direction. Fans have wondered what Cavill might do next, but the wait wasn't long: the very day after the disappointing Superman news, Cavill revealed that he will be taking on the "Warhammer" franchise next. 
Cavill has long been considered "one of us" by the gaming community thanks to anecdotes like the "Man of Steel" and "World of Warcraft" conflict and his oft-professed love of the "Warhammer" tabletop game. Cavill is also a massive fan of "The Witcher" and its lore, part of why he left the show after its disappointing third season. In a post made on Instagram, Cavill promised to treat the "Warhammer" universe with care as he guides its adaptation at Amazon.
Cavill reveals he will guide Warhammer 40k at Amazon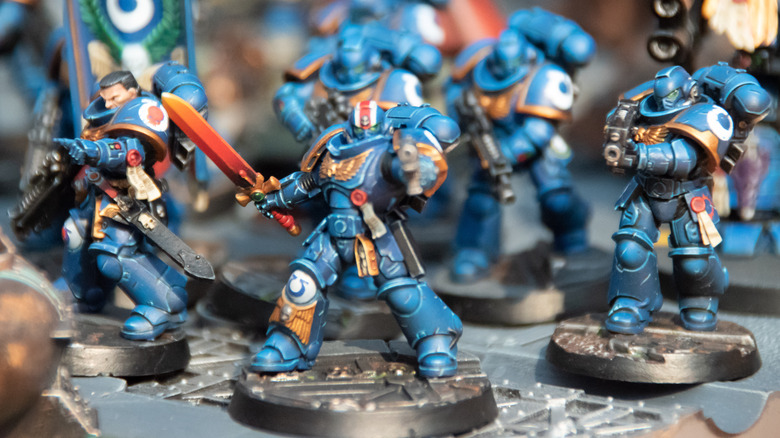 Andrei Yanovski/Shutterstock
Henry Cavill has been a "Warhammer" fan since long, long before he was in any big-name productions like "The Witcher," "Justice League" or, more recently, "Enola Holmes." He's often posted about his love of the franchise and how he can't stop thinking about "Warhammer" while filming other movies nowadays. Now, he has the chance to do a longstanding, highly-regarded series justice with a hand directly in its creation and direction. We don't know whether Cavill will be a member of the on-screen cast, and we don't know what his official title will be, but his Instagram announcement strongly hints that he will be in some kind of guiding role.
According to the Hollywood Reporter, the Amazon-produced show will be set in the "Warhammer 40k" universe specifically, rather than the fantasy-inspired original "Warhammer." Indeed some of the most successful spin-offs of the franchise — like "Space Marine," "Darktide," and "Total War" — have been based in this more uniquely post-dystopian, far-off-futuristic universe. Cavill is a lifelong fan of the series who "for 30 years ... dreamt of seeing a Warhammer universe in live action." 
Cavill added that he now feels that his 22 years of experience in the film and TV industry has finally allowed him to bring the massive scope of "Warhammer 40k" to life. "To all of you 'Warhammer' fans out there, I promise to respect this IP that we love," Cavill said. "I promise to bring you something familiar ... something fantastic that is, as of yet, unseen."