GTA Online: How To Start The Contract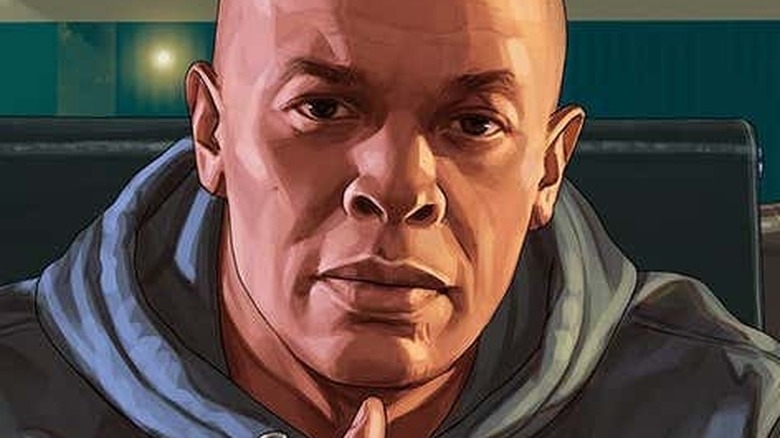 Rockstar Games
One of the bigger pieces of content in "Grand Theft Auto Online" is a storyline called "The Contract" that Rockstar Games added in late 2021. In "The Contract," the player character and a returning Franklin Clinton are tasked with recovering hip-hop legend Dr. Dre's "lost" phone. However, playing "The Contract" isn't as simple as booting up "GTA Online" and finding a marker on the map — there is a specific process that you will have to go through before you can take part.
Advertisement
So, what does unlocking "The Contract" entail? Well, in true "Grand Theft Auto" fashion, you're going to need have cash on hand. Before you even go looking for "The Contract," make sure that you've made enough money to afford some real estate. The process will also involve completing a small amount of security missions, which shouldn't be too difficult for both newer and experienced players.
Buy an Agency and complete security missions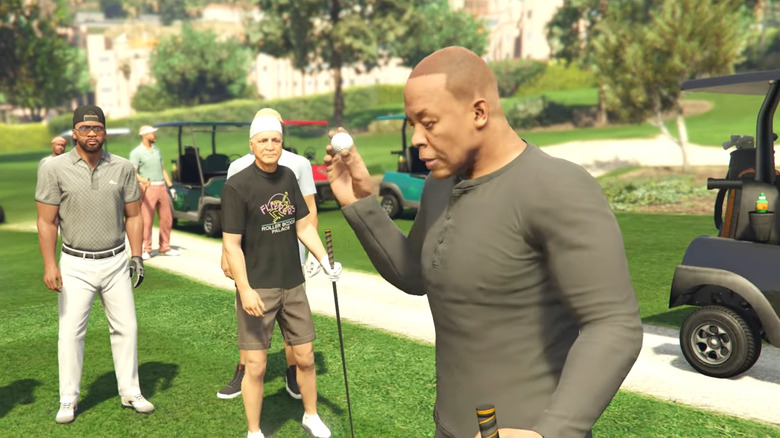 Rockstar Games
Before you can gain access to "The Contract," you will first need to buy an Agency in "Grand Theft Auto Online." According to Push Square, the cheapest Agency to purchase in the game is the one located in Little Seoul which goes for $2,010,000. Be sure that you have enough money, especially if you wish to include other add-ons, such as an armory. Players can purchase the Agency through their iFruit phone by using the Dynasty8 Executive website. Upon nabbing your Agency, visit its headquarters to meet the manager — none other than Franklin from the main story in "GTA 5."
Advertisement
After exchanging pleasantries, log on to the computer in your Agency office. From there, you will need to complete two security contracts (via PCGamesN). After this step, Franklin will request that you meet him at a golf course. Upon meeting Franklin, he'll introduce you to West Coast hip-hop legends Dr. Dre and DJ Pooh and Interscope executive Jimmy Iovine. Dre will then inform the player that his phone — which contains several unreleased music tracks — has been stolen, before tasking them with finding it. You'll also have to deal with some nosy country club members as "The Contract" officially kicks off.