Is Octopath Traveler 2 Coming To Xbox?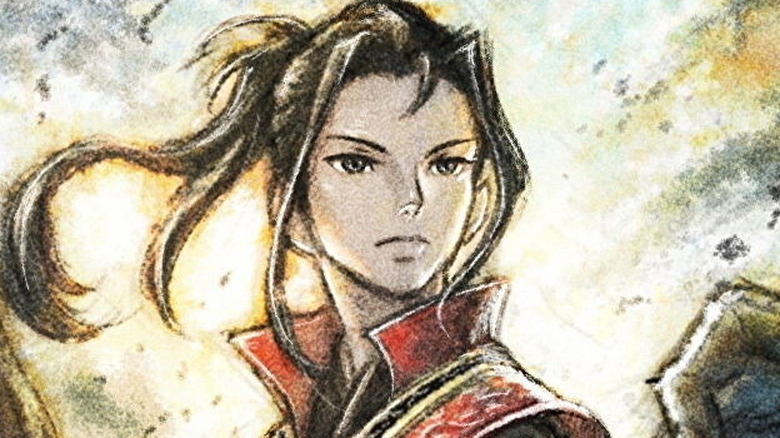 Square Enix Holdings Co., Ltd.
Square Enix's HD-2D roleplaying adventure "Octopath Traveler" was one of the best games of 2018 when it released on the Nintendo Switch, and its player base only increased over time as the game was ported to PC via Steam in 2019, Google Stadia in 2020, and Xbox consoles in 2021. Yet, the title never released on the PlayStation in any way, shape, or form. Now, however, the game's sequel, simply titled "Octopath Traveler 2," will be releasing on February 24, 2023 on Nintendo Switch, PC via Steam, and both the PlayStation 4 and PlayStation 5. 
Interestingly, it seems that the Xbox isn't mentioned anywhere on the official website for the game. Likewise, there doesn't seem to be any sign of the Xbox consoles on the "Octopath Traveler 2" launch date announcement trailer either. This matter of Xbox in absentia has confused plenty of players over on Twitter, and the question remains: will "Octopath Traveler 2" come to Xbox?
Octopath Traveler 2 may not arrive on Xbox consoles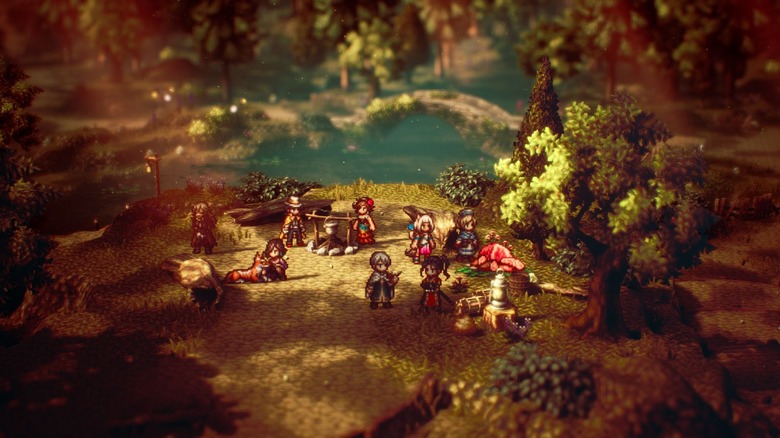 Square Enix Holdings Co., Ltd.
Unfortunately for Xbox players, there doesn't seem to be any indication that the highly-anticipated sequel will arrive on Microsoft's consoles. Despite the fact that the original "Octopath Traveler" is available on Xbox One and Xbox Series X|S via Xbox Game Pass, the sequel seems to be focused solely on Nintendo and Sony consoles. It seems that Head of Xbox Phil Spencer's tweet detailing how much he was enjoying "Octopath Traveler" doesn't seem to have had any weight on the sequel's launching platforms.
Interestingly, as briefly mentioned above, the original "Octopath Traveler" is unavailable on both the PlayStation 4 and PlayStation 5. As a result, the Nintendo Switch and Steam are the only places that fans will able to access the first and second games in the same place. 
Fans have been musing over the alleged unfairness of it all over on Twitter. As user HERESJOHNNY61 says, "I really wish Square Enix would provide some answers as to why Xbox is always being skipped." Plenty of other users echo HERESJOHNNY61's sentiment, such as cjthenorthstar who provided several additional examples of Square Enix games missing Xbox platforms. "Forspoken, Tactics Ogre Reborn, Valkyrie Elysium, Octopath Traveler 2, Triangle Strategy, [and] Final Fantasy 16 are all skipping Xbox for now." 
While neither Xbox nor Square Enix has made any announcement regarding a possible port for "Octopath Traveler 2" for the future, it's certainly within the realm of possibility that the title could arrive later. The first title, after all, started out exclusively on the Nintendo Switch before being ported to PC, Stadia, and Xbox.