GTA 6 Fans Are Positive This Unreleased Item Teases The Next Game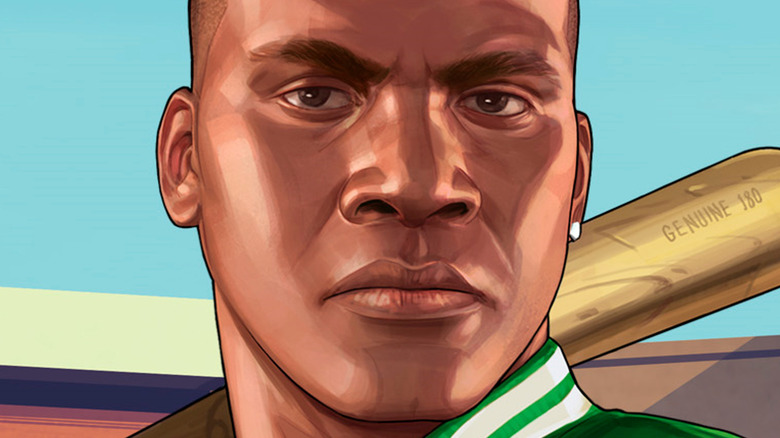 Rockstar Games
Fans believe a major hint for "Grand Theft Auto 6" may be hiding within the code of "Grand Theft Auto Online."
It's been a long wait for the highly-anticipated next installment of Rockstar Games' action-adventure franchise. While the lifetime sales for "GTA 5" are stellar, and the game has enjoyed immense popularity among the gaming community, fans have been anxiously waiting since 2013 to find out what the game's eventual follow-up would bring. While official news on the title has been sparse, a massive "GTA 6" leak hit the internet in September 2022, giving those who peeked at the files a better picture of what the next game will probably be like. If the leaks are to be taken at face value, it seems that the title is set to be the most ambitious "GTA" entry yet.
Now, fans may have gotten another clue about "GTA 6" — this time courtesy of a "GTA Online" data mine. Leakers located a specific unreleased cosmetic item in the online multiplayer game's files that suggest an exciting addition for the next mainline title if fans' theories are to be believed.
Fans think a shirt holds GTA 6 clues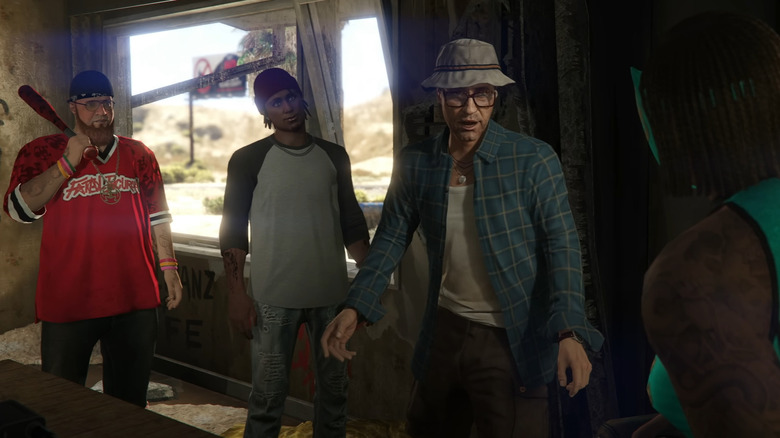 Rockstar Games
On December 18, 2022, Twitter user ClassiqueGTA tweeted an image of an unreleased shirt in "Grand Theft Auto Online." The top features a striking yellow-and-blue taxi design in front of a curious city skyline. "Interestingly, the skyline in the background is not from Los Santos, as pointed out by @WildBrick142 and friends," the user wrote. "Do with this finding as you will."
While the shirt's skyline bears some similarities to classic "GTA" locations, specific attributes like the massive mountain in the background set it apart from anything that's come before. As such, several users suggested that the skyline might belong to a new city that will be featured in the next mainline title. "Like a few people have pointed out, this doesn't seem to be Vice City either, which I am sure is what a lot of people might've assumed," 374_Karim commented. "I wonder if this is just some random skyline or another city set to be featured in GTA VI (like Port Gellhorn)."
There have been rumors that "GTA 6" will have multiple playable cities (via TechRadar), with the September "GTA" leak suggesting one setting will be an updated version of Vice City. However, it's unknown whether this shirt is supposed to depict a rendition of that location, if it features a brand-new area, or if this supposed hint is just a wild goose chase. Unfortunately, Rockstar Games still seems far from releasing "GTA 6," so it's all speculation for now.