GTA 5's Lifetime Sales Finally Revealed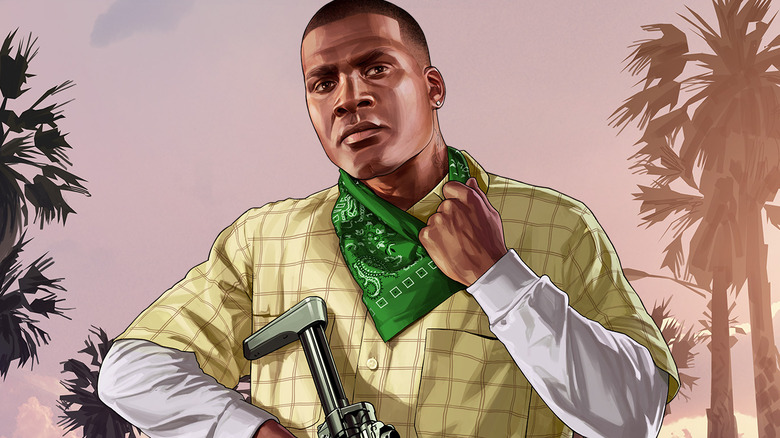 Grand Theft Auto 5 continues to roll along as one of the best-selling games of all time. According to recent sales numbers, the game has surpassed another massive milestone. Industry analyst Daniel Ahmad reports that GTA 5 has sold over 130 million copies since its launch in 2013. That's already impressive, but it's even wilder when one considers the fact that GTA 5 was at 90 million units sold just two years ago. That means that number has increased by nearly 50 percent since then.
Advertisement
Ahmad also presented some interesting numbers on Twitter yesterday that put things into a bit more perspective. According to Ahmad, GTA 5 outpaces the rest of publisher Take Two's catalogue by a massive margin. Red Dead Redemption 2 is is nearly a full 100 million units behind GTA 5, sitting at a still-impressive 31 million units sold. 
As Game Rant points out and Ahmad backs up, there are only two games that have managed to outsell Grand Theft Auto 5. Those would be Minecraft and Tetris. However, some seem hesitant to count Tetris, possibly because of the many, many ports and reissues of the game. As Ahmad puts it, "For reference, Minecraft is the only paid game to sell more than GTA V at 200m units. (Maybe Tetris too if you want to count it)."
Advertisement
Back in February, Forbes' Paul Tassi speculated that GTA 5's success could be attributed to a few particular factors. One of the main ones was the fact that the franchise itself has mass appeal attached to it, making it an ideal game to build a collection off of.
As Tassi put it, "Let's say you're an average gamer and have picked up X or Y console at some point in its lifespan. What's the first game you buy? For many players, the answer has been GTA 5 with a frankly absurd attach rate ... It's potentially hundreds of hours of content from a franchise everyone knows and likes. And so, instant buy."
That makes a lot of sense, considering what a proven commodity Grand Theft Auto is as a franchise. This feeds into Tassi's second point, which is that GTA 5 was on a ton of different consoles. Not only that, but it acted as a bridge between console generations, making its way onto the PlayStation 3 and PlayStation 4, as well as the Xbox 360 and Xbox One.
Of course, the biggest factor in GTA 5's success is likely the addition of Grand Theft Auto Online. The online component of GTA 5 is consistently updated with new content like the Doomsday Heist missions and the Diamond Casino & Resort. Grand Theft Auto Online offers players plenty of shenanigans to get into on a daily basis. Not every game could host a massive war between players dressed like aliens, but GTA Online is the kind of place where gamers can let their freak flags fly.
Advertisement
It should be noted that these sales figures do not include any free copies of the game that have been distributed digitally. This was mainly mentioned to encompass the insane number of units given away recently by the Epic Games Store. This probably isn't the worst thing, considering the fact that the Epic Games giveaway led to a fiasco all on its own. When Epic offered GTA 5 for free for one week, the website was so flooded with fans attempting to download the game that the Epic Games Store and Epic's launcher crashed entirely. Once it was back up, players were dismayed to discover that the game was now swamped with hackers and unsportsmanlike players. In other words, it was a well-intentioned giveaway that backfired in a big way. It also didn't contribute to the purchased units used in the sales figures here.
Still, even without including the free copies of the game, it's clear that Grand Theft Auto 5's popularity is in no danger of decreasing any time soon. In fact, despite the popularity of the franchise as a while, GTA 5 is far and away the best-selling installment of the series.
According to Ahmad, "Just checked the numbers and the GTA franchise has sold more than 325 million units in total. 130m means GTA V is 40% of total GTA game sales." That's pretty incredible, considering how long the franchise has been running. It really seems to support the theory that GTA Online is the game's biggest draw. Of course, GTA 5's story mode is plenty strong on its own, as well.
Advertisement
With hype building over the confirmation of a new Grand Theft Auto sequel, it's hard to imagine sales slowing down for GTA 5 any time soon.