Is Warhammer 40,000: Darktide Coming To PS5?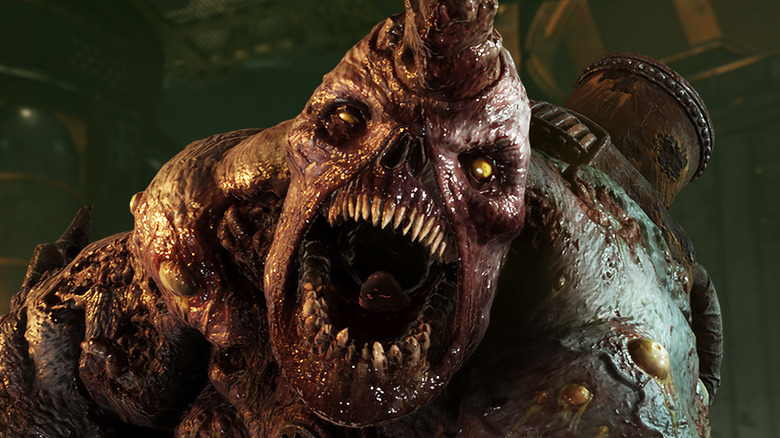 Fatshark
Developed and published by Fatshark, "Warhammer 40,000: Darktide" has been enjoying generally favorable reviews from critics since its release on PC. Similar to Fatshark's previous title, "Warhammer: Vermintide 2," "Darktide" is a cooperative first-person shooter that pits up to four players against massive hordes of enemies. 
Also like "Warhammer: Vermintide 2," "Darktide" will only be available on Microsoft's consoles when its console release date finally arrives. At the moment, there is no information on when Xbox owners will be able to play the title, but when it does arrive it will be available for purchase or through Xbox Game Pass. With the Xbox release date being a complete mystery, it's also unclear when and if the title will ever arrive on PlayStation. Fatshark has had little to say regarding its latest work arriving on Sony's consoles, but an interview with GamingBolt has shed a little more light on the studio's history of exclusivity with Microsoft.
Those wanting Darktide on PlayStation will have to wait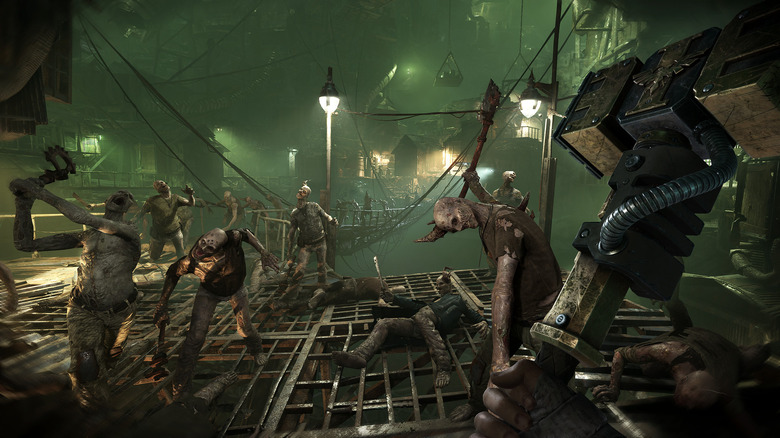 Fatshark
As pointed out by other websites, such as The Loadout, "Warhammer 40,000: Darktide" will apparently be a timed exclusive on Xbox consoles, so PlayStation users will simply have to wait for more news. Fatshark's "Warhammer: Vermintide 2" was also available exclusively on Xbox before being ported to PC and, eventually, PlayStation, so it isn't something new for the studio. In GamingBolt's interview with various members of Fatshark, the studio gave several answers as to why their partnership with Microsoft continues. 
A representative from Fatshark explained, "We have worked with Microsoft for many years, and they are a great partner. We are very happy with what we've been doing together with them with 'Vermintide 2,' so now we're building on that and will be doing more exciting things with them in the future. Also, it's no secret, releasing on multiple platforms takes time, and we are ensuring that we can do a simultaneous release to PC and Xbox this way." While it's good for Fatshark to find Microsoft a satisfying business partner, that last piece of information hasn't aged too well.
As mentioned above, "Warhammer 40,000: Darktide" is currently available on PC, but the game is entirely absent from Xbox consoles. Of course, this kink hasn't gone unnoticed by fans. Twitter user SilverSolz, for example, has been keeping track of Fatshark's silence on Xbox news since the game released on PC, writing, "Day 18. Looks like the rumors of a 20th Release were false. Seems us Xbox Players might have to wait till 2023 to play Warhammer 40k Darktide as fatsharkgames has yet to say a single word about the release."