The Death Stranding Movie Might Not Feature The Game's Main Character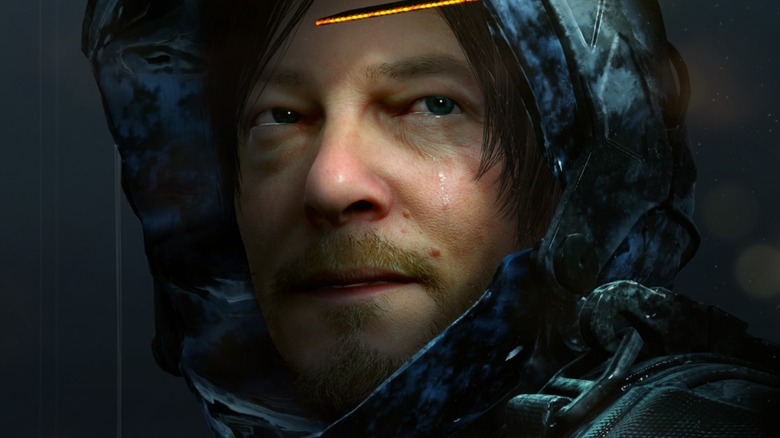 Kojima Productions
A week ago, "Death Stranding" fans got unexpected movie news as Hideo Kojima and Hammerstone Studios announced a film adaptation. The exciting news came shortly after "Death Stranding 2" was teased, giving Kojima and "Death Stranding" fans plenty to look forward to as 2022 comes to a close. However, fans of the original main character, Sam Bridges, could feel dismayed that he may not make a movie appearance.
In an interview with IGN, Kojima was asked if specific characters would appear in the movie — notably Sam. Kojima responded that they weren't actually sure just yet, but Kojima Studios and Hammerstone Studios were being extra careful to avoid the past mistakes of video game adaptations. According to the creator, too many film adaptations fail because they try too hard to "cater to gamers," so he plans to make the "Death Stranding" movie different.
"So in a way, the 'Death Stranding' movie is taking a direction that nobody has tried before with a movie adaptation of a game," Kojima explained.
As he said, the game was created to be a game, not a film, so he doesn't see a reason to rehash the game as a movie.
The push to be different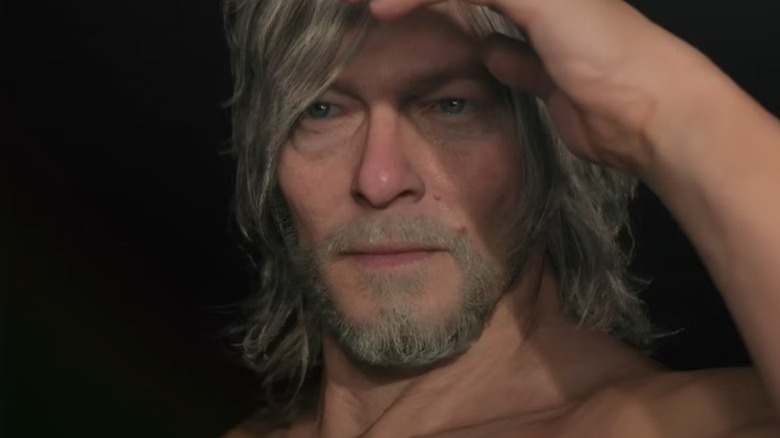 Kojima Productions
According to Deadline, Hammerstone Studios' Alex Lebovici said that "Our goal is to redefine what a video game adaptation could be when you have creative and artistic freedom." Unsurprisingly, the idea behind the project is to push boundaries and, as Kojima put it in the IGN interview, inspire the next generation of creators.
This could mean that an entirely new story will be coming out of the "Death Stranding" universe for the movie, or that it will focus on side characters instead of Sam. Considering Sam is a bit controversial — as people either seem to love him or hate him – this might not be the worst decision even if the movie was catered to gamers.
Some people weren't receptive to the idea of Sam disappearing, with some even saying to not make the movie or not to name it after the game. Others have ideas of what the movie could be, such as a prequel that revolves around characters like Cliff Unger and Die Hardman. Considering the characters haven't even been decided yet, fans may have to wait a while before learning more about the upcoming film. At the very least, not much more information can be released until they decide on the story and characters.