How To Get The Tahoma Coupe In GTA 5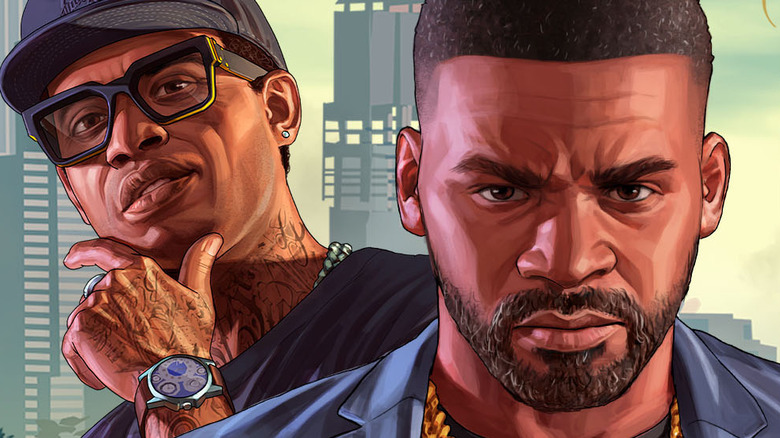 Rockstar Games
The Declasse Tahoma Coupe is a sleek muscle car in "Grand Theft Auto 5" and "Grand Theft Auto Online." And if you wanna cruise through Los Santos driving this nod to an American muscle classic, it's gonna cost you.
Advertisement
As part of the game's mid-December "Los Santos Drug War" update, Rockstar Games added eight vehicles to "Grand Theft Auto Online" including the Tahoma Coupe, the in-game equivalent to a third-generation Chevrolet Monte Carlo. At first, the game allowed players to earn the Tahoma Coupe for free between December 16 and 18 through the Heists Challenge Rewards. By December 19, however, any player that didn't take advantage of the promo would no longer have free access to the car.
That doesn't mean the Tahoma Coupe will be disappearing, though. In fact, players can still purchase the car in-game and enjoy it so long as their pocket change and bank accounts are large enough. But how does one go about adding the Tahoma Coupe to their "Grand Theft Auto Online" car collection? In classic "Grand Theft Auto" fashion, this can be done by simply firing up one of the in-game phone apps and buying it directly from a car dealer.
Advertisement
Players must now purchase the Tahoma Coupe
In a recent update, the Tahoma Coupe has been made available for purchase in "Grand Theft Auto Online" from an in-game online car shop. The car is pretty expensive, pricing in at a staggering $1.5 million. So in order to claim the car, you're gonna have to make quite a bit of money beforehand. Once you have $1.5 million on hand, you can visit the Southern San Andreas Super Auto store through the iFruit phone and purchase the car.
Advertisement
Despite its high price point, the Tahoma Coupe isn't necessarily the fastest car in the game. According to GTA Base, the Tahoma Coupe will peak at 112.25 MPH when fully upgraded. However, with a Handling rating close to 70, it corners rather well and will provide a very stable driving experience whenever exploring San Andreas. In order to fully upgrade the Tahoma Coupe in the Armor, Brakes, Engine, Exhaust, and other performance-centric categories, it will cost in excess of $250,000. That price can go as high as $375,000 if you intend on also adding all of the cosmetic options that are available for the car.