How To Get Lionel Messi In Modern Warfare 2 And Warzone 2.0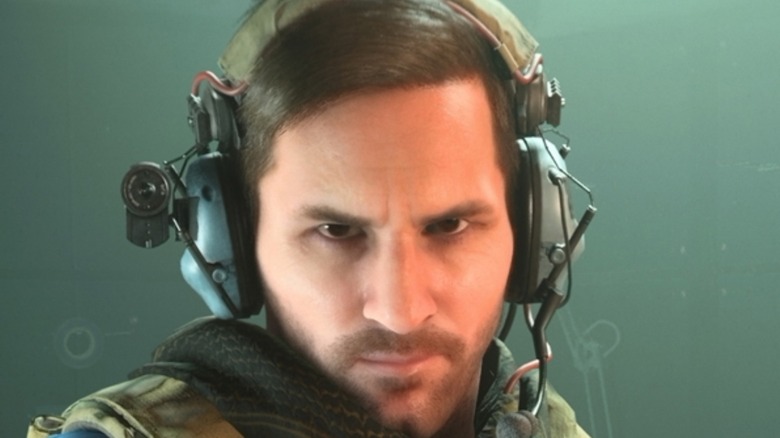 Activision
In his fourth time playing, legendary footballer Lionel Messi finally led Argentina to its first World Cup since 1986. To commemorate such a huge achievement, "Call of Duty: Modern Warfare 2" and its free-to-play battle royale component "Warzone 2.0" have added the seven-time Ballon d'Or winner to its operator roster.
Advertisement
The 2022 World Cup will likely be the last World Cup appearance for Lionel Messi, possibly the greatest player of this generation who breaks records left and right. Ultimately, the former Barcelona stalwart came out on top, scoring 13 goals and adding five assists throughout the entire tournament and guiding Argentina over France in the final. After solidifying himself as arguably the greatest of all time and leading his country to glory, it's only natural that the Argentine's victory tour be filled with appearances in places you wouldn't expect him to show up in. This includes as a playable character in a multiplayer war game such as "Call of Duty: Modern Warfare 2" and "Warzone 2.0"
But how do you get Messi's character and try to give the iconic footballer his first massive dub in the ever-popular "Call of Duty" title?
Advertisement
Players can purchase Lionel Messi in Modern Warfare 2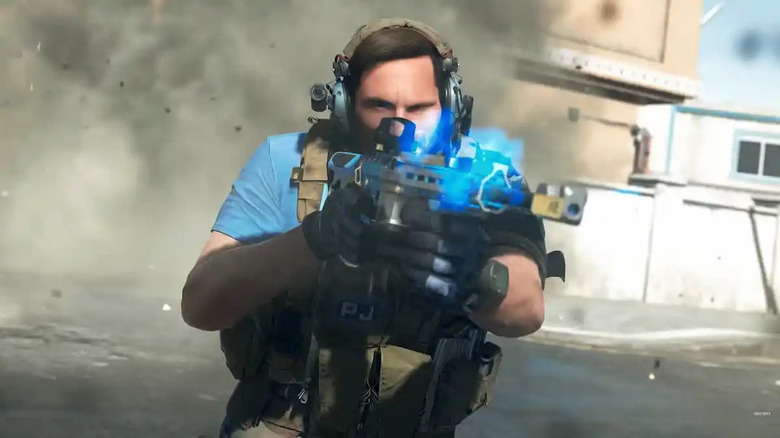 Activision
Unfortunately, anyone looking forward to playing as the magical Messi in "Modern Warfare 2" or "Warzone 2.0" won't be able to get the Argentine phenom for free. According to Upcomer, the bundle that includes Messi's character currently goes for 2,400 COD points, which is equivalent to about $20. However, this bundle does include other goodies that could make it worth it to not only fans of the legendary forward, but fans of the Argentina national team as well.
Advertisement
Outside of Messi himself, the bundle also includes blueprints for two guns — the Atomic Flea Vaznev-9k and the Blue Thunder FSS Hurricane — which both come adorned in a sleek blue-and-white color scheme, matching the colors of Argentina's iconic striped kit. 
The bundle also includes an exclusive finishing move called No Firearms Required, which puts down enemies with heavy kicks as opposed to blasting them away with whatever weapon you're carrying. There is also a vehicle skin called The Treble that decks out a light tank in the red and blue stripes of Barcelona — Messi's former club — and his number 10, complete with goat artwork implying that Messi is undeniably the greatest footballer in history. There is also a "Messi 10" dog tag wrapped in Argentina's colors.
Advertisement
Messi isn't the only footballer in the bundle either, as it also contains Brazil's Neymar Jr. (who is Messi's teammate at PSG) and France's Paul Pogba.