Artist Resume Has Everyone Wondering About Death Stranding 2's Release Date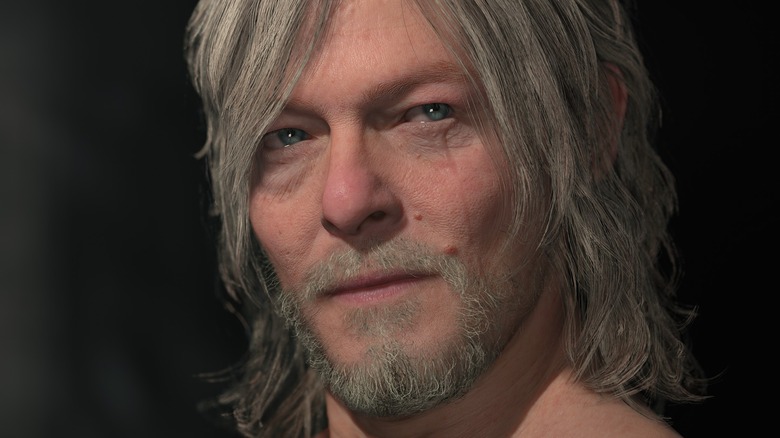 Sony Interactive Entertainment
It is currently unknown when gamers will finally get their hands on "Death Stranding 2," but if an artist's resume is anything to go by, it could be sooner than we thought.
One of the highlights of the 2022 Game Awards was the announcement of "Death Stranding 2," the sequel to Hideo Kojima's highly polarizing "Death Stranding," which was released in 2019. In typical Kojima fashion, the game's reveal was very cryptic. It didn't provide much detail about the game's story, causing many fans to speculate about what's next for post-apocalyptic courier Sam Porter Bridges and company. The "Death Stranding" sequel's announcement didn't come with a release date and doesn't even have an official title ("Death Stranding 2" is apparently just a working title).
While many of the game's finer details are still yet to be revealed, fans might have just been given a huge clue regarding the planned release window for "Death Stranding 2," thanks to game artist Frank Aliberti. According to Aliberti's ArtStation page, he served as the senior artist for "Death Stranding 2." And along with it his credit, he also posted a future release window that has everyone wondering if it's legitimate.
Is Death Stranding 2 slated for a 2024 release?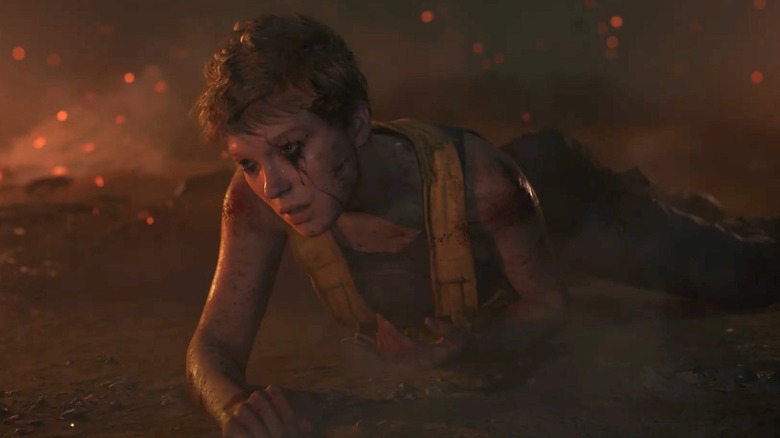 Sony Interactive Entertainment
As noticed by Resetera user Angie, Aliberti at one point had "Death Stranding 2" on his ArtStation portfolio. Along with the game's title and the role he had in its development, Aliberti lists the release window for "Death Stranding 2" as being at some point in 2024. This is notable because to this point, Sony and Kojima have not disclosed a scheduled release date for the "Death Stranding" sequel. Later on, Aliberti removed "Death Stranding 2" from his ArtStation page. According to Eurogamer, this was done in response to the massive attention the credit received.
Of course, despite Aliberti's ArtStaion resume listing "Death Stranding 2" as being pegged for release in 2024, it goes without saying that video game development is an extremely fluid process with timelines and deadlines in a constant state of flux. This is especially true when it comes to a game still in active development. Even if 2024 is indeed the target for both Sony and Kojima, it is far from official and could still fall victim to a litany of potential mishaps that could result in a delay. However, that's likely not gonna thwart any eager gamer looking forward to the next chapter of Sam Porter Bridges' story, who will surely have their eyes peeled as 2024 draws closer.