Madden 23 Players Have Every Right To Rage Over This Major Issue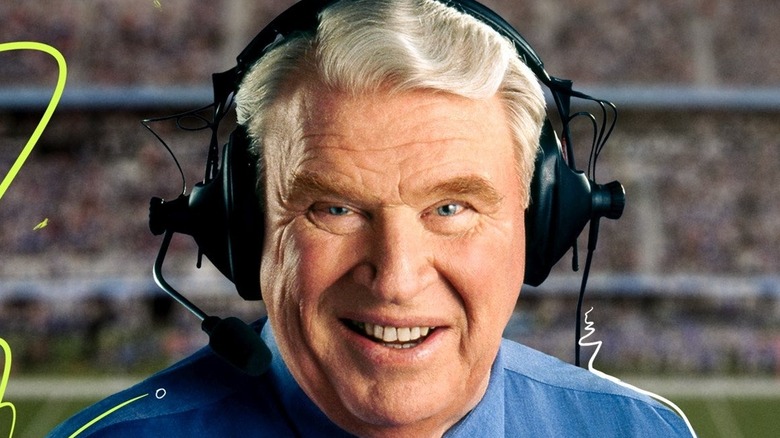 EA Sports
Fans of the "Madden NFL" series are spending the beginning of the new year fuming over a massive issue that cost some "Madden 23" players their game data. It seems that, on December 28, a server issue caused some players who tried to access Franchise Mode during a certain window of time to lose all their saved info for that mode. Further, it took two days for the EA Madden NFL team to post a statement about this incident and the response definitely left something to be desired.
The post explains that the issue impacted players who tried to play Online Franchise on December 28 from about 2:45 PM to 12:45 AM the next morning. Some, though not all, players who tried to play during that time lost their data and, even worse, likely won't be able to get it back. The post explains that while some players may be able to have their data restored, approximately 60% have lost their franchise for good. There's also no word yet on how players can determine if they're among the lucky ones who may get their saves back, and no definitive timeline on when they might be restored.
To top it all off, while offering an apology, the statement does not read as particularly sympathetic and ends by telling impacted players that they should start a new franchise. Given that Franchise Mode is an incredibly complex and time-consuming way to play, with players managing a team across up to thirty in-game years, simply starting over is not what fans want to hear.
Fans are furious about losing their franchises
EA Sports
On Twitter, fans are expressing their anger and frustration about the issue itself and about the response they were given. The situation has been described as a "dumpster fire" and some are demanding refunds or other compensation for the loss of so much time and effort. Others are more upset about the suggestion that they just begin a new game.
It also hasn't escaped the notice of fans that the problem arose shortly after it was announced that other issues had been fixed and server maintenance had been completed. This means that players were explicitly told they could start playing again just before the issue began.
"Madden 23" may have received solid reviews, but 2023 certainly isn't looking good for the game. Until fans receive more information or, at least, an indication that they're being heard, the rage is likely to persist well into the future.