What The Critics Are Saying About Madden NFL 23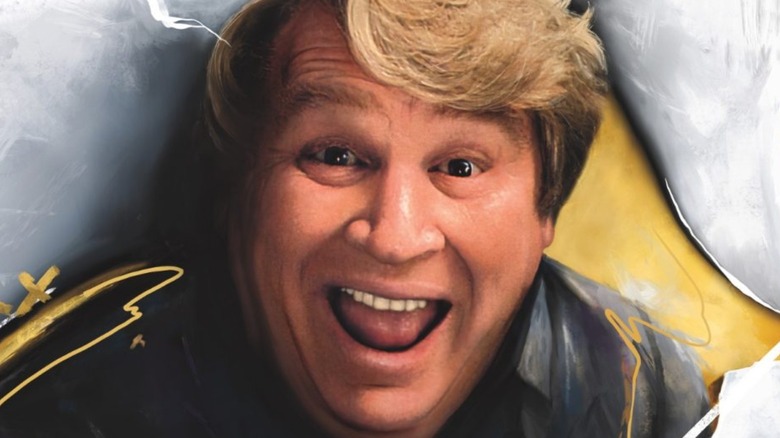 EA Sports
EA's "Madden NFL" is an American football video game series that prides itself on realism. But, of course, the definition of "realistic" has changed over the series' 34-year lifespan. Players have seen the series evolve, thanks to annual releases that push the boundaries by utilizing new technologies and implementing fresh features that inch the series closer to its real-life counterpart each year (per Respawnfirst).
But the series has had its share of ups and downs, and in recent years, many have felt the series was in a slump, with "Madden NFL 22" receiving generally negative reviews due to its lack of innovation and polish. However, EA has since acknowledged this feedback and has promised that "Madden NFL 23" would be the "most polished version of Madden that we've had in a long time" (via IGN). Coupled with the important return of John Madden to the game's box art, fans became increasingly excited for this new entry. Now that reviews are rolling in, it's time to see if "Madden NFL 23" lives up to the hype.
Critics agree that Madden NFL 23 is a step in the right direction
Gamingtrend's Adam Moreno awarded "Madden NFL 23" with an 80/100. Moreno argued that "Madden NFL 23" brings enough fresh new features, such as the FieldSENSE system and the revamped story mode, to warrant a purchase, especially for those who have been away from the series for some time. In addition, Moreno noted a greater emphasis on realism in this title with its upgraded throwing, tackle, and celebration animations. But he did note that the game wasn't without flaws, namely suffering from the same type of bugs that plagued previous entries.
Shaun Cichacki at Attack of the Fanboy gave "Madden NFL 23" a 4/5, calling it an "excellent sports title." Cichacki felt that "Madden NFL 23" fully embraces the current generation of systems better than "Madden NFL 22," thanks to its visual and animation upgrades accompanied by better general gameplay feel. And they also added that the Franchise Mode was more engaging than previous entries, giving players more reasons to stay playing.
Windows Central's Anthony J Nash also awarded "Madden NFL 23" a 4/5, citing the game's new additions to the series as much needed. Nash enjoyed the Skill-Based Passing system's addition alongside the broader FieldSENSE system and upgraded physics. He also praised the additions to the much-loved Franchise Mode that helped freshen it up. But he did note that Face of the Franchise was underwhelming and that the game struggled with some microtransaction issues that will undoubtedly be a turn-off to some.