How To Buy A Garage In GTA Online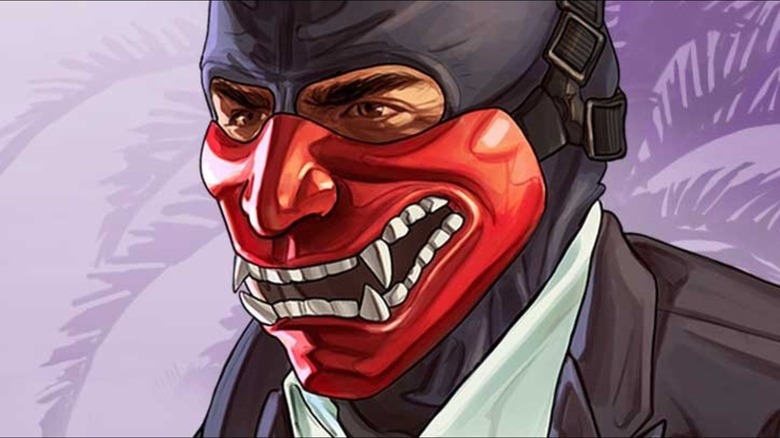 Rockstar Games
One of the most memorable parts of "Grand Theft Auto Online" is driving around Los Santos in your favorite car. In total, "GTA Online" has over 700 vehicles that players can choose from. These cars range from speed demons to novelty vehicles inspired by pop culture such as the "Breaking Bad" RV. However, when it comes to collecting these cars, you're going to need some space. Luckily for "GTA" players, high-end apartments come with ample garage space to store your favorite or most important vehicles. But if this space isn't sufficient for the massive number of cars you wish to collect, then buying a garage is a must.
It's important that many of the properties gamers buy, such as nightclubs and agencies, will also include garages as part of the package. However, these properties are expensive and will chip away at any "GTA Online" character's bank account. Therefore, the cheaper options are standard garages where gamers can store special cars without doing any real damage to their bank account. So how do you go about buying garages in "GTA Online?" Luckily, it's a relatively simple process, no matter which method you choose.
You can buy garages in free roam or on apps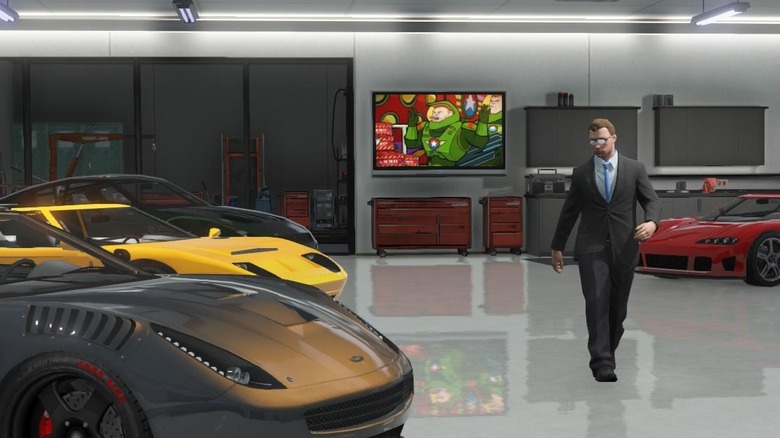 Rockstar Games
Overall, there are 28 garages that players can purchase in "Grand Theft Auto Online," all of which are best suited for various purposes (via GTA Base). Some carry only 2 cars, while others carry 6 or 10. Of course, these garages differ greatly in price depending on how much space they have. So, before you purchase any of them, it's important to gauge out your individual needs and determine how much you really need. There are a few ways to buy garages while playing "Grand Theft Auto Online." One way to do it is to roam around, find the garages spread out on the map, and visit each garage individually. When there, just interact with the "For Sale" sign out front to purchase them. They're marked as "Online Garages" and will have a corresponding marker on the map.
Another way to do it is through your iFruit phone or an in-game laptop (via ScreenRant). When on your digital device, visit the official Dynasty 8 Real-Estate website. From there, you will be given a list of garages that are available for purchase. The cheapest garage available for purchase will be the two-car garage located on Little Bighorn Ave in East Lost Santos for $25,000. The most expensive is the 10-car garage on Murrieta Heights — also in East Los Santos — which will run you $150,000.