Early Reviews For One Piece Odyssey Are Saying The Same Thing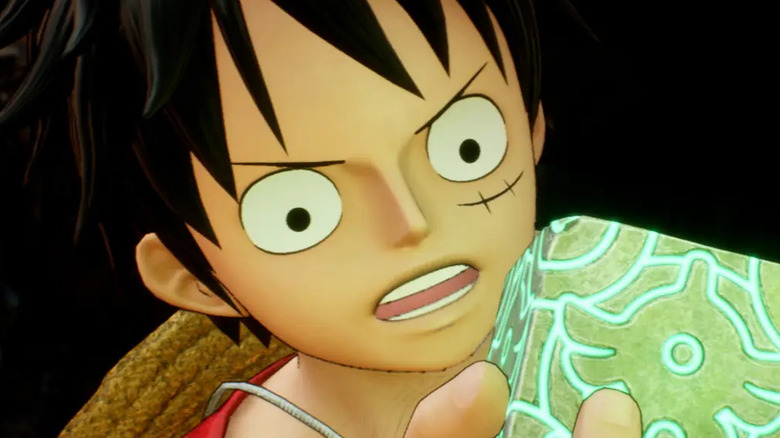 Bandai Namco Entertainment Inc.
"One Piece Odyssey" is the latest video game adaptation of the popular anime and manga series, and unlike its most recent predecessors, "One Piece: Pirate Warriors 4" and "One Piece Worldseeker," "One Piece Odyssey" isn't an action-adventure title. Instead of real-time combat, "One Piece Odyssey" is aiming to be more of a traditional, turn-based JRPG. 
After series protagonist Monkey D. Luffy and friends are separated due to an enormous sea storm, it's up to players to reassemble the crew while exploring a new, mysterious island — all while taking down some baddies and monsters along the way, of course. 
Now that the game has been put in the hands of reviewers on PlayStation, Xbox, and PC, (the jury's still out on if it will come to Nintendo Switch) fans that are hoping for a strong video game adventure in the world of One Piece will be happy to know that "One Piece Odyssey" seems to do just about everything right. In fact, in writing for Screen Rant, Natasha Martell has called it, "the strongest video game adaptation yet." 
One Piece Odyssey is a big success for fans of the franchise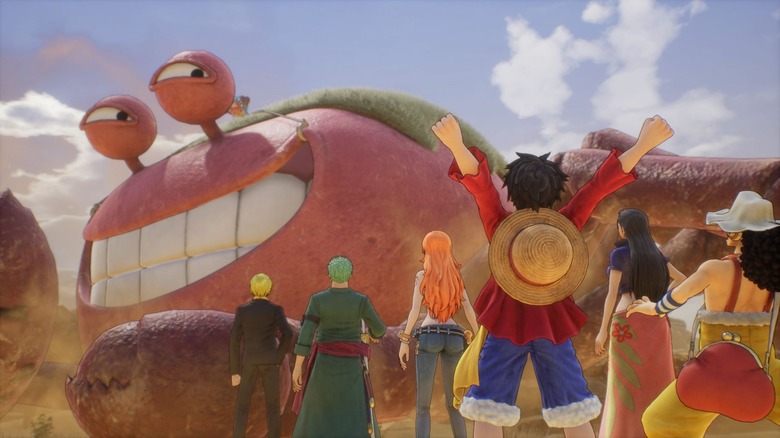 Bandai Namco Entertainment Inc.
In almost every early review for "One Piece Odyssey," the combat has been met with praise. Keenan McCall's review for Twinfinite states, "Its combat offers a great new spin on the genre's trademark battle systems, and is far deeper than one would expect from an anime-inspired title." Other reviews have similarly claimed that the combat system is unique, stylish, and enjoyable throughout the game's playtime. McCall noted that even if RPG fans aren't familiar with One Piece, there would be plenty for them to enjoy.
However, plenty of sites make note that existing fans of One Piece are certainly the audience that will get the most out of "One Piece Odyssey." PSX Brasil's Paulo Roberto Montanaro says, "One Piece Odyssey offers some of the franchise's most iconic moments, without appealing to mindless nostalgia and moving the plot forward." Álvaro Alonso of HobbyConsolas claims that anyone who has loyally watched the "One Piece" anime will likely find "One Piece Odyssey" to be the game of their dreams. 
Where the game falls short in the eyes of some websites is in its story. Pacing seems to be an issue for some, such as CGMagOnline's Preston Dozsa, who found both pacing and progression severely lacking. Even those who enjoyed the game, including Charlie Kelly of Checkpoint Gaming, say that certain areas could benefit from better story pacing and checkpoint systems. All in all, it seems that anyone invested in the journeyings of the One Piece crew will be able to find a lot to love in "One Piece Odyssey."