How To Change Outfits In One Piece Odyssey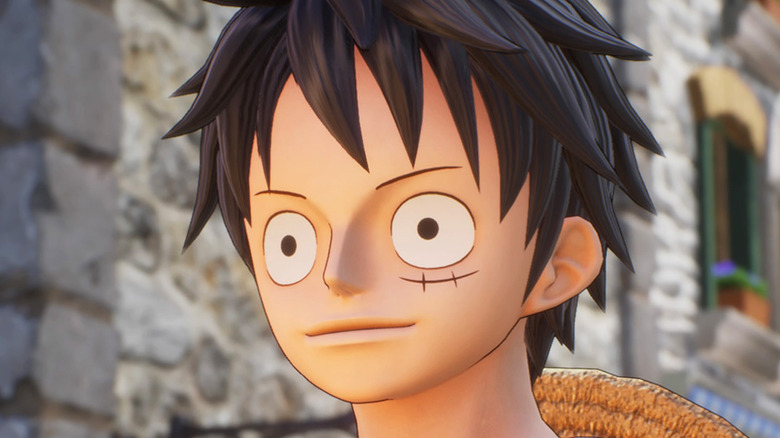 Bandai Namco
"One Piece Odyssey" — the JRPG based on popular anime — is finally out after nearly a year's wait. So far, the JRPG from Bandai Namco has received positive reviews, with most critics saying that players will enjoy their long game playthrough. However, being a newer title, players are still trying to figure out a lot of the game's mechanics and features. And one that some players might not be familiar with from the get-go is that "One Piece Odyssey" actually lets you change the protagonists' outfits. It's just a matter of figuring out how to do it. 
As in the manga and the anime series, Monkey D. Luffy and his Straw Hat Pirate companions have a selection of different appearances they can take on. While his and the crew's traditional outfits will be available to players, there are enough variations that will make occasionally switching things up a fun undertaking. However, unlike in most games, changing outfits in "One Piece Odyssey" isn't a straightforward task. While most games will let you change your outfits at any time in any place to your heart's content, "One Piece Odyssey" bakes it into a mechanic that requires you to be in specific locations in order to show off some newer threads. 
Changing outfits can be done at a camp or tavern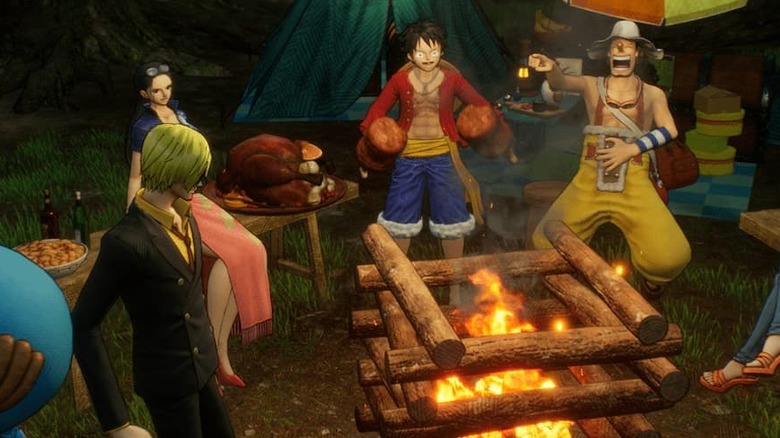 Bandai Namco
As mentioned previously, "One Piece Odyssey" differs from many games in that it only lets you change your character's clothes in certain areas. In particular, you can only change Luffy's outfit when resting at a camp or hanging out in a tavern (via PC Gamer). Taverns aren't unlocked until about the second chapter of the game. However, camps are unlocked much earlier after the first in-game dungeon battle is finished (via Prima Games).
In total, there are a total of 9 "New World" outfits that "One Piece Odyssey" players will acquire for free during their playthrough of the game — one for each of the Straw Hat Pirates. An additional 7 "Travelling" outfits are available for players who pre-ordered the game's standard or Deluxe edition. An exclusive "Travelling Sniper" outfit for Usopp is available only to those who pre-ordered the Deluxe edition. If you missed out on the Deluxe edition when you bought the game, players can purchase the Adventure Expansion pack and gain access to every available outfit in the game (via HITC).