How Long Does It Take To Beat One Piece Odyssey?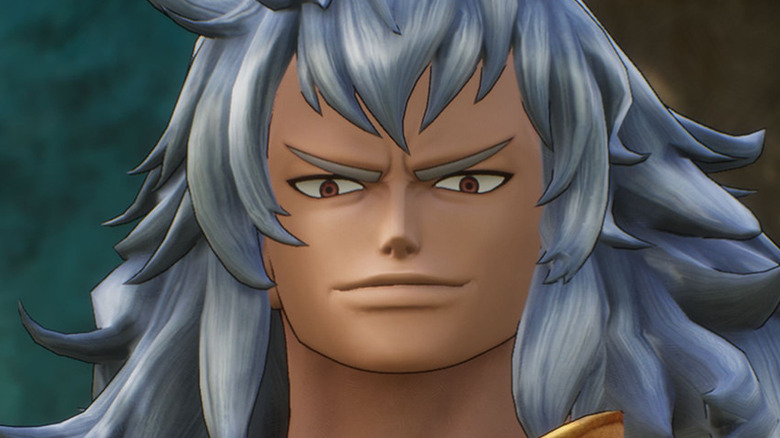 Bandai Namco Entertainment Inc.
"One Piece Odyssey" is in the hands of reviewers, and they're largely saying the same thing regarding the title's appeal for longtime fans of the popular anime and manga franchise. Fans eager to join the beloved Straw Hat Pirates have a packed JRPG adventure to look forward to on either PC or PlayStation and Xbox systems, while Nintendo Switch fans may have to wait a bit longer to see if the game is ever ported to the handheld. 
Advertisement
Of course, as is often the case for a JRPG, "One Piece Odyssey" is a large game with a smorgasbord of quests to complete, enemies to defeat, and Devil Fruit to eat. The amount of time one spends in the game may definitely vary from player to player based on how much optional side content one desires to see, but according to both reviewers and the game's producer Katsuaki Tsuzuki, players can expect to be adventuring with Monkey D. Luffy and the gang for quite a while in "One Piece Odyssey."
Completing One Piece Odyssey should take roughly 30 hours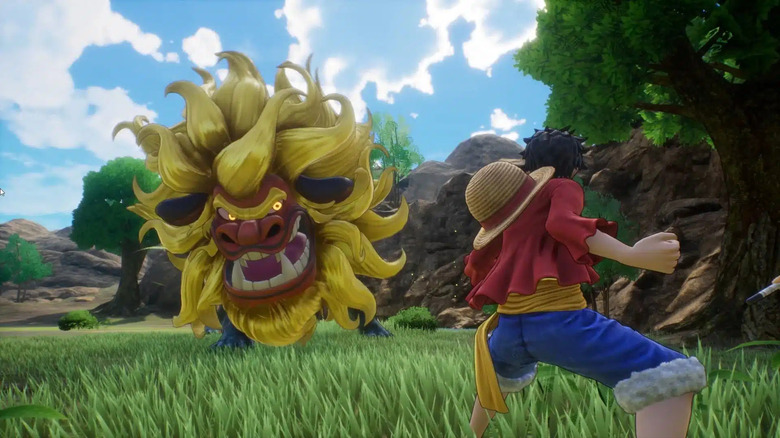 Bandai Namco Entertainment Inc.
In an interview with the website One More Game, producer Katsuaki Tsuzuki spoke about the amount of time players can expect to spend in the world of "One Piece Odyssey" before completing the game. According to Tsuzuki, it should take most players around 30 hours to finish the main story of "One Piece Odyssey." No small task, to be sure, but likely a welcome amount of time for JRPG fans. Tsuzuki even went on to say that those diving into the game's bonus content and side quests could see that playtime extend to anywhere between 50 and 60 hours. Judging by some of the game's trophies and achievements, that lengthier estimate of time could certainly be the case for completionists. 
Advertisement
Reports from early reviewers of the game are largely similar to Tsuzuki's predictions. As reported by Inverse, many reviewers have reported finished playtimes of roughly 30 hours, coinciding nicely with Tsuzuki. Some, of course, have stated that their playtime took over 40 hours, but again, this is likely due to differences in how much side content players decide to engage with. In terms of the story's length specifically, Inverse also helpfully points out that the main questline is divided into nine different chapters.
While it's still too soon to know how long it will take the average player to complete "One Piece Odyssey," the nearly universal consensus seems to be that fans should expect a heaping help of "One Piece" characters. 
Advertisement