Ash's Final Pokémon Episode Opening Is Determined To Make Us Cry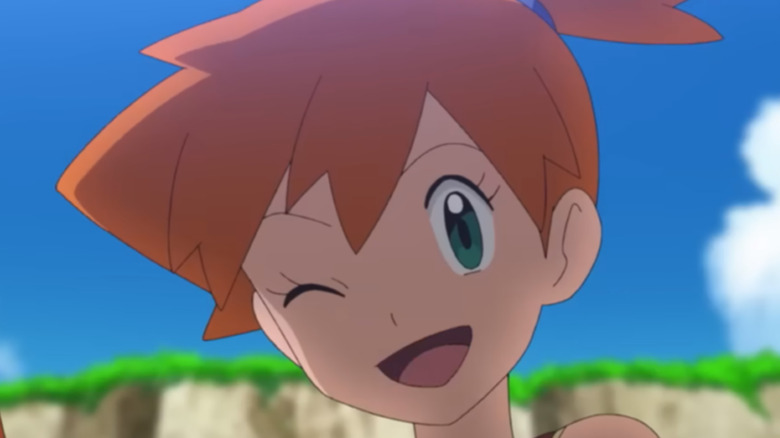 The Pokémon Company
After finally becoming a Pokemon champion, the journey of Ash Ketchum, the world's most experienced 10-year-old Pokemon trainer, is finally coming to a close. The "Pokemon: Aim To Be A Pokemon Master" series will be made up of 11 parts, and the original version in Japanese begins airing on January 13, 2023. Unfortunately, we don't know when the English dubbed version or subtitles will be available, and the current English title is even a rough translation of the Japanese title rather than an official adaptation for the language. Nevertheless, it's sure to be an emotional rollercoaster for longtime fans of the anime as the series overhauls its narrative focus.
Towards the end of the most recent series, "Pokemon Journeys," Ash was reunited with the Butterfree he released all the way back at the beginning of his journey. Last week, Famitsu — a Japanese-language gaming outlet — reported that Ash's sendoff will similarly revisit iconic moments and offer conclusions to longstanding stories from his long journey. Famitsu also revealed the overarching plots to the first three episodes, that the theme song for the miniseries will be a remake of the original series' "Mezase Pokémon Master" intro — sung by Ash's original Japanese voice actress, Rica Matsumoto. 
Warning: Story spoilers ahead for Ash's farewell series!
The first three episodes of Ash's goodbye were revealed by Famitsu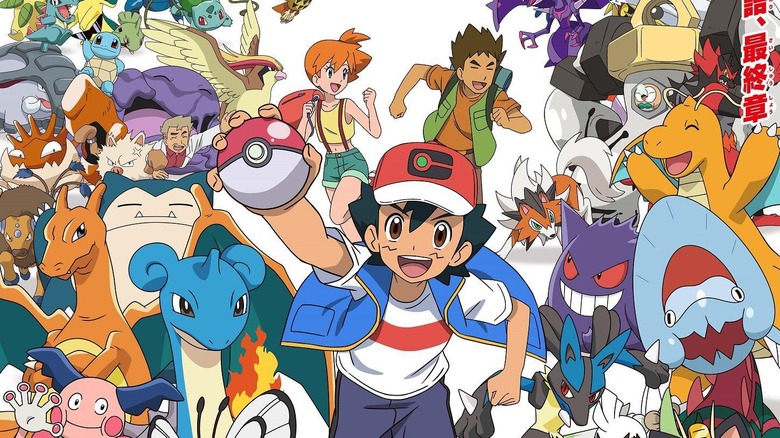 The Pokémon Company
The Famitsu report describes the first three episodes of the "Pokémon: Aim To Be A Pokémon Master" series, and it looks like there's going to be lots of callbacks to the 10-year-old's long journey. The first episode, which airs January 13th, 2023, is reportedly titled "Winds of Beginning! The Endless Road!!" and follows Ash and Pikachu as they encounter Team Rocket. Jessie and James try to steal Pikachu — as is tradition for the bumbling, but surprisingly tragic duo — then later on Ash and Pikachu come across an injured Latias, who Ash has hardly seen since the fifth "Pokémon" movie in 2002. 
In the second episode, airing January 20th, Ash and Pikachu head to the beach and run into Misty. It is reportedly titled "Ash VS Misty! Seaside Battle!!" and sees the two go head-to-head to see who can catch a nearby Clauncher first. The third episode "Brock, Cilan, and the Forest Witch!" airs January 27th and reintroduces Brock and Cilan as they rescue the former from being kidnapped in the forest. 
The real tear-jerking part of the miniseries will be its intro, which will be a direct remake of the original Japanese opening with Ash's original voice actor – Rica Matsumoto — on vocals. We don't know what the intro will be for the English dubbed version, but until that comes out, diehard fans in the west will still feel the pangs of nostalgia as the miniseries brings Ash's journey to a close.