How To Unlock The Acid Lab In GTA Online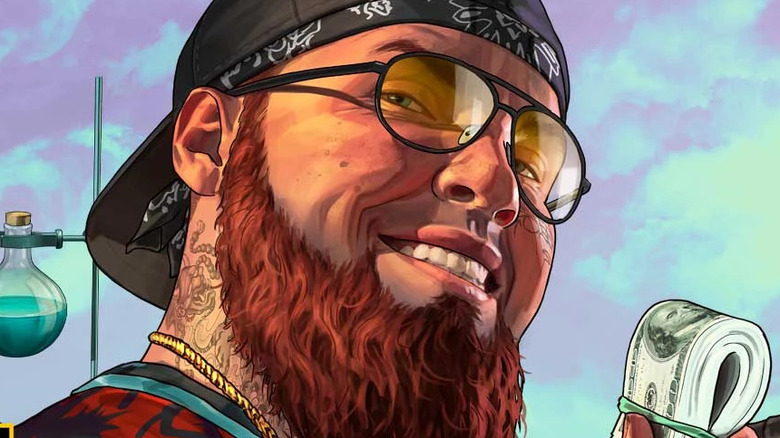 Rockstar Games
"GTA Online" lets fans play out all sorts of dark fantasies inspired by exciting crime thrillers. From carrying out daring heists to engaging in gang wars, there are lots of ways for gamers to become criminal masterminds. Rockstar has even given players a chance to take part in their own "Breaking Bad" story and start a mobile drug lab.
As part of the "Los Santos Drug Wars" update, players received the opportunity to obtain the MTL Brickade 6x6, a massive vehicle they can set up to produce drugs for sale on the streets. This mobile Acid Lab serves as a source of income in "GTA Online" and a way to engage in the drug trade of Los Santos.
Rockstar offers two ways to grab the Acid Lab. The first option provides a bit more excitement and adventure, while the other allows "GTA Online" players to jump right into cooking up drugs.
Work with the Fooliganz or just buy and upgrade it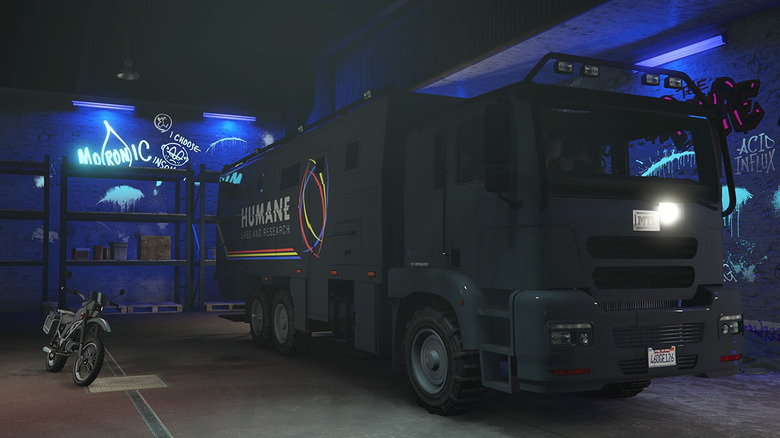 Rockstar Games
Those who want to go through an adventure to earn the Acid Lab will want to seek out Dax, the leader of the Fooliganz, and complete the six "First Dose" missions and the subsequent freeroam mission Rockstar added in the "Los Santos Drug Wars" update (per GamesRadar+). These missions lead players to stealing the truck they will later transform into the Acid Lab, as well as the equipment required for the transition. Once all that's all taken care of, players can then visit Mutt near the truck and pay him 750 thousand dollars to complete the conversion.
Alternatively, those who want to skip right to the manufacturing and dealing can simply buy the truck from Warstock Cache and Carry. Rockstar added this option in the same update that gave players the chance to take on taxi jobs. Gamers should also note that GTA+ members can access an upgrade for the lab equipment for free, obtainable by talking to Mutt at the Freakshop.
Whether through hard work or cold hard cash, anyone can start up their own traveling drug business and make money in no time. No matter the path you choose to get the Acid Lab, just don't let the battery go dead while out in the desert.