High On Life 2: Will There Be A Sequel?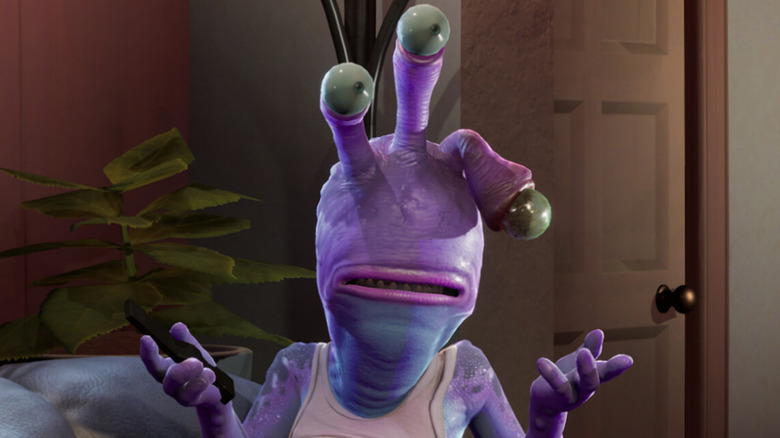 Squanch Games
"High on Life" released in December 2022 to mixed reviews but a positive response from gamers. While the unique brand of humor had critics divided, it was a major success in terms of early sales and player counts (per Forbes). The question now is whether or not this reception will translate into a sequel.
While fans of the game may be hoping to see another entry, there's been no definitive word about the development of a "High on Life 2" just yet. Developer and publisher Squanch Games has made no official announcement, and it's unknown what it will be working on next. This doesn't mean there's no hope, however.
Squanch Games has indicated that a sequel is on the table, and there are even hints in "High on Life" that it already has a plan for it. On the other hand, some recent developments could slim down the chances of a second title.
Squanch Games wants to make a sequel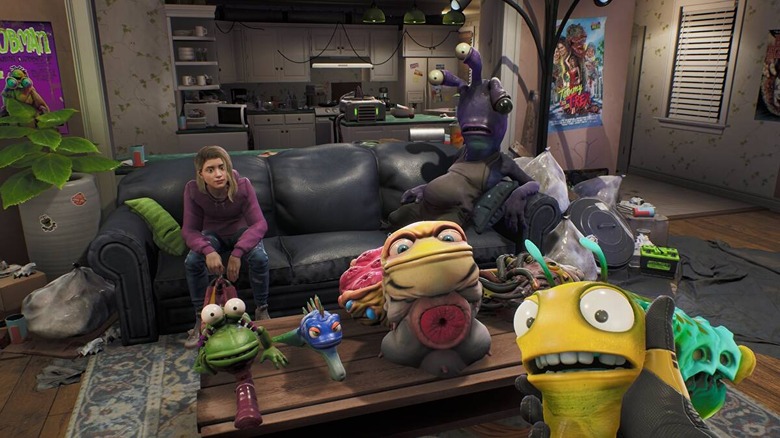 Squanch Games
Even before "High on Life" launched, Squanch Games emphasized that it wanted a sequel. Speaking to RadioTimes.com, CCO and art director Mike Spano said that he and the rest of the team wanted to see the game's story continue in future installments. He even indicated that there were already ideas floating around about the premise for a sequel. He added that a hint about a possible sequel had been added to the game for devoted fans to find.
It's likely that this hint is the secret ending to "High on Life," one of the Easter eggs only hardcore fans noticed. This ending reveals more about the background of the game and finding it even awards an achievement called "Sequel Bait." Statements by Squanch Game Leadership and an outright setup for a sequel hidden in the game would certainly seem to indicate another title is in the works.
Further, Spano also stated that a sequel would depend on sales and fan response. Given that these points were promising, the circumstances are definitely right for a sequel. Sadly, news regarding Squanch Games founder Justin Roiland may have thrown all of this into question.
Roiland's alleged crimes could impact future development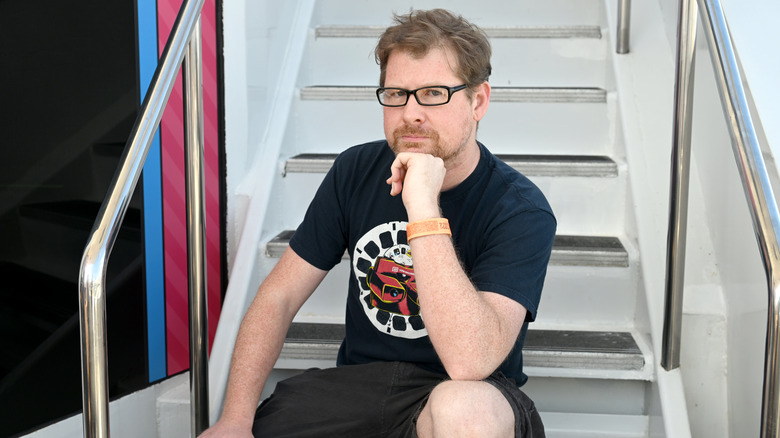 Michael Kovac/Getty Images
In January 2023, news broke that Justin Roiland was being charged with multiple felonies related to domestic violence (per NBC News). This quickly led to Adult Swim parting ways with the co-creator of "Rick and Morty" and the voice of the titular characters. Shortly after, Squanch Games also officially severed ties with him. While Squanch Games remains, the loss of one of its founders and a major creative force in the company could impact future developments.
It's worth noting that "Rick and Morty" is continuing, with Roiland's parts being recast, so it certainly is possible for a series to continue after the loss of one of its creators. On the other hand, Sam Watanuki of SVG argued in his review that one of the big selling points of the game was Roiland's signature humor. Without Roiland to contribute to the writing, it's unclear if "High on Life 2" would be the same.
Again, Squanch Games has made no official statement so far. While a sequel is on the table, whether or not fans will actually see it remains to be seen.