How To Play Overwatch 2's Text-Based Dating Sim (And How Long It Takes To Beat)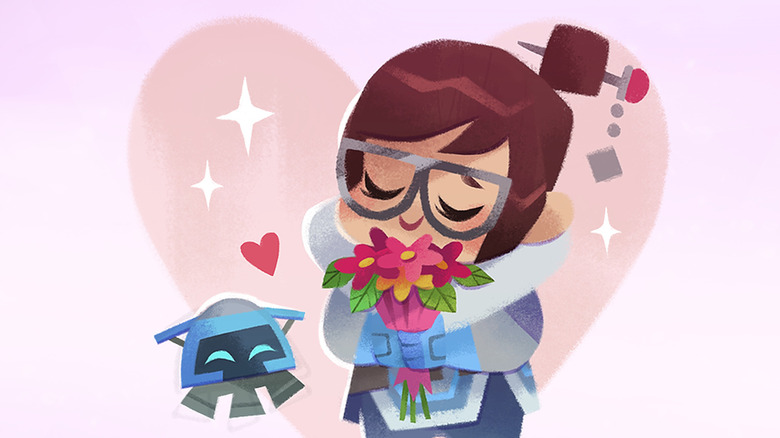 Blizzard Entertainment
The third season of "Overwatch 2" is starting on February 7, and there is a lot of new content being added to the game, both at the start of the new season and during the weeks that follow. Players will be able to fight for dominance across the new Antarctica Control map that was first showcased in Mei's "Rise and Shine" cinematic; they'll be able to collect new Asian Mythology-themed skin — and those who complete the Premium Battle Pass will even have the opportunity to unlock a new Mythic Amaterasu Kiriko skin. On top of all that, the PachiMarchi challenge is returning in March alongside some new "One-Punch Man" themed skins and cosmetics, giving fans tons of collectibles to gather. All of that adds up to a pretty decent amount of content to keep players invested in Blizzard's team-based battle royale –- but there's a particularly special event coming one week after the season's launch.
Advertisement
Blizzard has also announced that the third season will feature what it's calling the "Ultimate Valentine" event, running February 14-28. The studio's post about the upcoming season states that there will be a "Hanzo 4v4 Limited Time Mode and Support-themed challenges that can net you two earnable epic skins, among other rewards." Not only that, but there's also a brand new side-game alongside the event: A non-canon text-based dating sim called "Loverwatch." While other companies, like KFC, have experimented with dating sims, this genre crossover is sure to be unique.
How to play Loverwatch?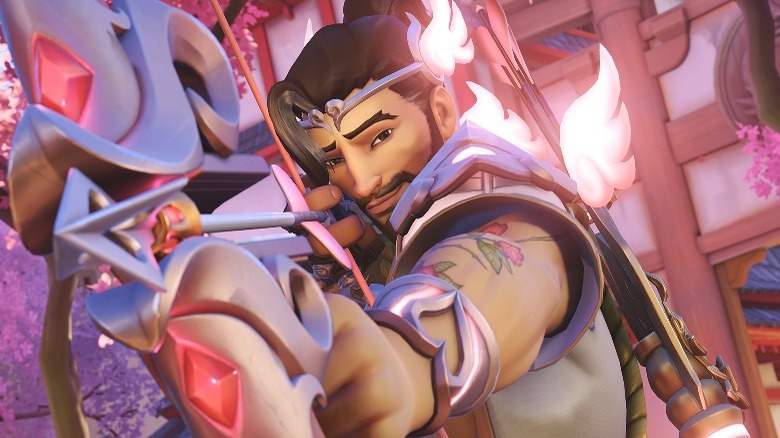 Blizzard Entertainment
Fans who are eager to celebrate the season of romance with their favorite "Overwatch" characters will be delighted to learn that "Loverwatch" launches on February 13, one day before the start of the "Ultimate Valentines" event, and it will run until February 28. "Loverwatch" is not a minigame within "Overwatch 2," nor is it available through the Battle.net app. It's actually a web client-only game, so players who wish to participate will simply need a device with a web browser in order to access it. Once Blizzard launches the game, players will have to navigate to Loverwatch.gg to play the new title.
Advertisement
Blizzard has also revealed a little bit about how the game works. Players will choose between either Ganji or Mercy as their potential romantic interest whom they will be pursuing at the start of the game. They will then "be presented with dialogue options to interact with that hero and will be assisted by Cupid (who looks suspiciously like Hanzo)." If "Loverwatch" turns out to be anything like other dating sims, choosing dialogue that the player's partner likes will lead to hearts and rainbows while choosing options that they don't like will only earn them a lonely Valentine's Day. Hopefully, Hanzo-Cupid will be able to help guide them on the right path.
How long does it take to beat Loverwatch?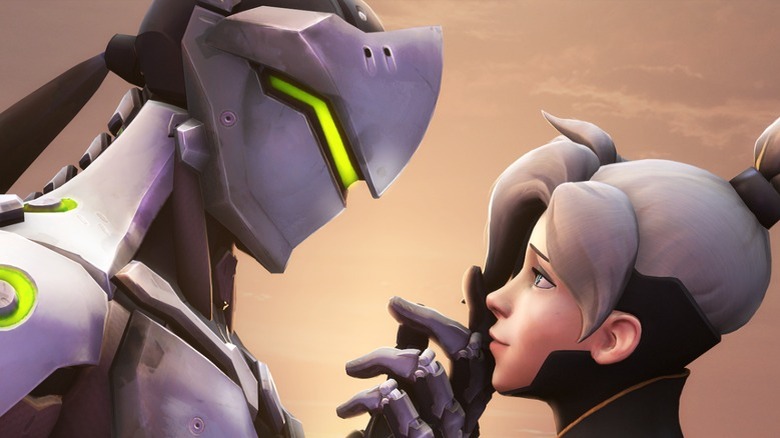 Blizzard Entertainment
"Loverwatch" is certainly an interesting experiment in genre crossover for the "Overwatch" franchise, but fans should know that it isn't exactly a full-sized game, and they shouldn't go into it expecting hours of lovey-dovey entertainment. According to Blizzard, "The full playthrough lasts roughly 30 minutes." This likely varies based on how long it takes players to make their decisions in the dialogue trees, but it's still quite short, and most fans should be able to complete their first playthrough in a single sitting quite easily. There is, however, a reason to think that some players might want to go through it a few times.
Advertisement
For one thing, there are two potential romantic partners in the game. That means that playing through both Mercy and Genji's paths together can presumably take about an hour. Blizzard's post also mentions that the game has a secret ending. Those who unlock it will earn a themed POTG Highlight as a reward. This might serve as an incentive for some players to play through the game multiple times while they experiment with different options as they attempt to figure out how to unlock that ending and get their hand on the reward. Others may even wish to test multiple different dialogue paths simply in order to see exactly how many different endings "Loverwatch" has in store.