Overwatch 2 Meets One-Punch Man In Wild New Event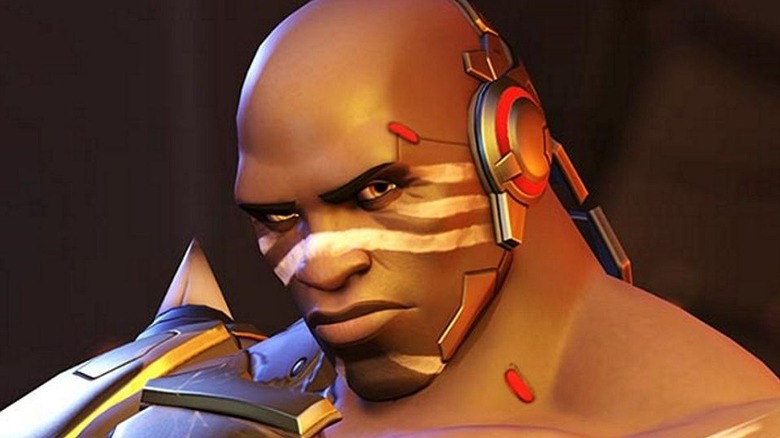 Blizzard Entertainment
When people think about "Overwatch 2," it's unlikely that licensed promotions are among the first things that come to mind. Throughout its run, the "Overwatch" series hasn't embraced IP crossovers on the level of something like "Fortnite." However, that will all be changing quite soon, as "Overwatch 2" will soon play host to a collaboration with popular manga and anime series "One-Punch Man."
Advertisement
As announced by Blizzard in a blog post on February 6, Season 3 of "Overwatch 2" is set to commence immediately. This new season includes some interesting new features, including a new map and a text-based dating sim called "Loverwatch," in which players can pursue a relationship with either Mercy or Genji. While those are all pretty interesting additions to the game, the "One-Punch Man" collab might be its biggest (and silliest) selling point.
To signify the beginning of the promo, players will have access to a skin for Doomfist based upon the anime's main character, Saitama. The skin sees Doomfist donning Saitama's signature yellow costume and white cape, complete with menacing red gauntlets. Other than this skin, Blizzard has remained tight-lipped about what items will be available following that, though the company did state that it has created multiple "One-Punch Man"-inspired cosmetics that will be revealed in due time. The developer and publisher also announced that there will be a new Legendary skin that players can earn through themed challenges.
Advertisement
The One-Punch Man collab begins on March 7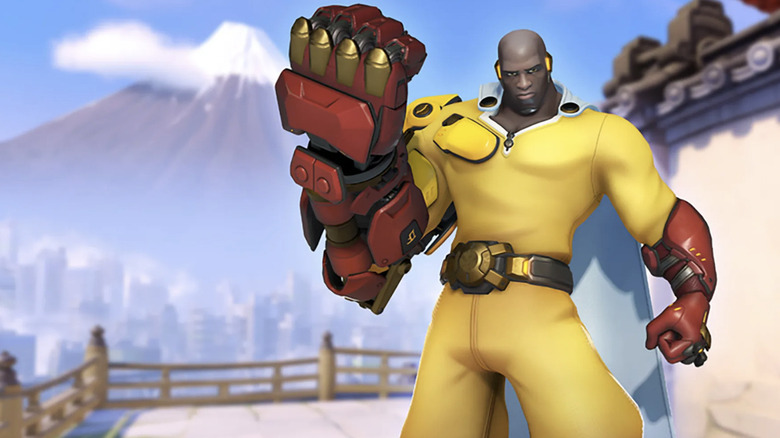 Blizzard Entertainment
In its blog post announcing Season 3 of "Overwatch," Blizzard Entertainment announced its "One Punch Man" collab by referencing its main character's signature workout routine: "100 pushups, 100 sit-ups, 100 squats, and a 10-kilometer run! Every single day!" The collab is scheduled to begin on March 7 and will run until April 6. 
Advertisement
With "One-Punch Man" being such a popular anime, many "Overwatch 2" fans seemed intrigued by the concept, though a few had reservations. On Reddit, one commenter was curious as to how Blizzard will implement these anime-inspired designs in ways that make sense for its pre-existing characters. On Twitter, one user called it "the collab we never knew we needed," accompanied by a heart-eyes emoji. Another user wasn't nearly enthused and was disappointed that a lot of recent video game crossovers — such as the "DragonBall" X "Fortnite" promos — have been based around anime.
Even so, this marks the beginning of an interesting new experiment for "Overwatch 2." It remains to be seen if a hit from this version of Doomfist will be a one-hit K.O., though.
Advertisement