Is Wild Hearts Cross-Platform?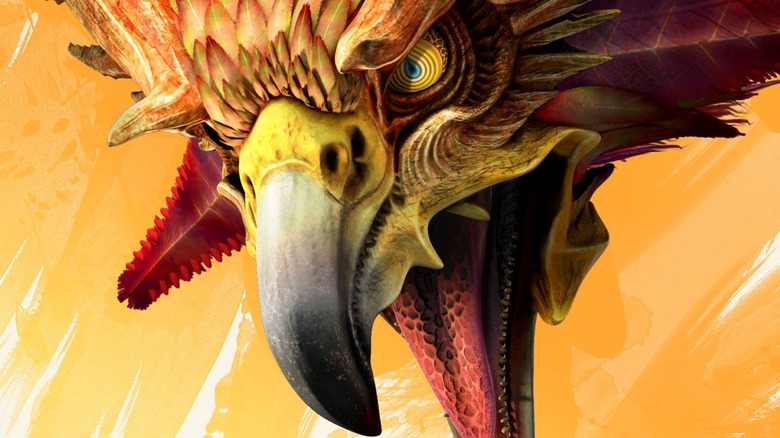 Electronic Arts Inc.
The highly-praised "Monster Hunter Rise" may now be available on both Xbox and PlayStation platforms, but it isn't alone in offering enormous, monster fighting competition to players. Koei Tecmo's "Wild Hearts" is throwing its hat in the ring. "Wild Hearts" will allow players to team up with friends online in order to take down colossal beasts known as Kemono.
Those hoping to dive into the action with friends may be wondering if they can play with gamers who have "Wild Hearts" on different platforms. After all, as beloved as "Monster Hunter Rise" is, it's not possible for players to join up together if they're on separate platforms. Perhaps this is where "Wild Hearts" could have a leg up on its contemporary monster-hunting competition. While it may not be coming to the Nintendo Switch, "Wild Hearts" seems to be primed to appease those eager to enjoy the benefits of cross-platform play on other platforms.
Wild Hearts will feature full crossplay support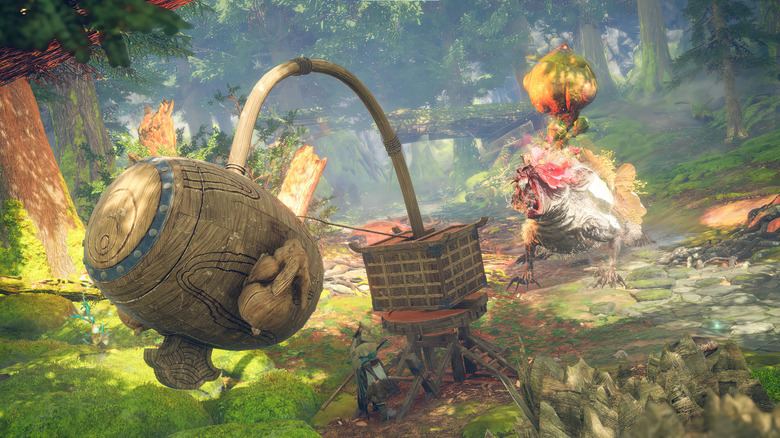 Electronic Arts Inc.
Thanks to the FAQ page for the "Wild Hearts" website, we know that the game will feature full crossplay support for all of the platforms that the game arrives on. As the site explains, "You'll be able to seamlessly join two friends on PlayStation 5, Xbox Series X|S, and PC (Origin, Steam, and Epic Games Store) to hunt down Kemono." 
Yes, there is the unfortunate fact that those hoping to play the title on PlayStation 4 or Xbox One will be missing out this time around. On the bright side, with the game being available three different ways for PC, there are still plenty of options available to those who really want to give the action a go.
While it's definitely good news to know that "Wild Hearts" fully supports cross-platform play, there doesn't seem to be any word on whether or not the game will support cross-progression. One could certainly argue that cross-progression isn't as necessary if the game has full crossplay, but players who purchase the game on more than one platform may also find themselves having to create more than one character.