Is Scars Above Coming To Nintendo Switch?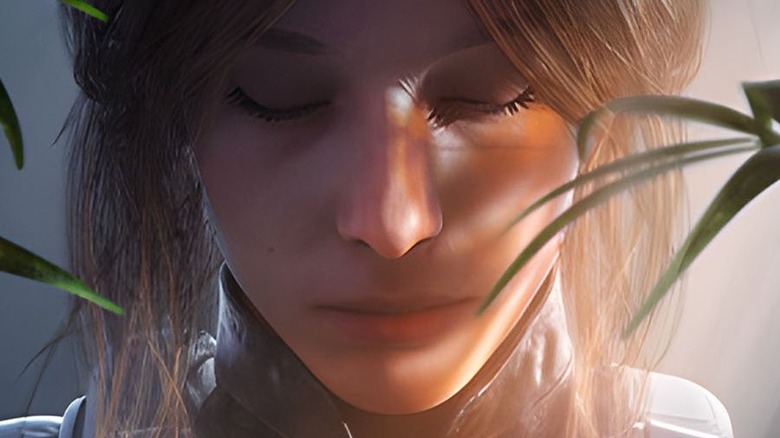 Prime Matter
New but already prolific publisher Prime Matter has over a dozen games out or on the way, a list that includes the sci-fi action-adventure "Scars Above." The game's website introduces potential players to the upcoming title, immediately conveying a sense of mystery with the statement, "some things were not meant to be discovered." For gamers into a combination of combat and a thrilling story, stepping into the space shoes of scientist/astronaut Dr. Kate Ward may present an exciting opportunity.
"Scars Above" releases on February 28, 2023, and will come to PC, PS4, Xbox One, PS5, and Xbox Series X|S. Players can pre-order the PS5 and Xbox Series X versions for $39.99. The glaring omission of the Switch from the otherwise comprehensive list of consoles leaves Nintendo fans with one key question to ask before getting too excited for "Scars Above": Will the game launch on their console of choice?
Scars Above likely won't come to Switch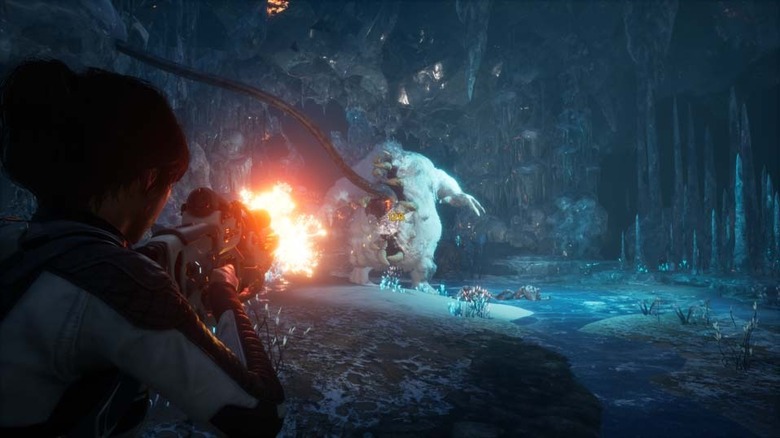 Prime Matter
"Scars Above" is not currently scheduled to come to the Nintendo Switch. Not only has this absence gone unaddressed on the game's official website and Twitter profile – neither publisher Prime Matter nor developer Mad Head Games have paid the Switch any mention in regards to "Scars Above." That said, Prime Matter has released other titles on the Switch. The company could choose to pursue a Switch port in the future, but there's no guarantee. The game's sales performance will surely influence the possibility of a new iteration.
Many factors could play into the decision to keep "Scars Above" off the Switch. According to 2023 survey data from the Games Developer Conference (via Nintendo Life), developers are generally less focused on creating Switch content than they are for PC, PS5, and Xbox Series X|S. There's also the fact that many consider the console 'outdated' by now, at least in comparison to its next-gen counterparts from PlayStation and Xbox. Though rumors about the future of the Switch keep the hopes of Nintendo fans alive, there's reason to suspect a Switch Pro is not in the works.
As it stands, "Scars Above" isn't slated to hit the Switch, and it seems unlikely it would make it over given the publisher's patterns and the console's dwindling relevance. Then again, anything is possible, and only time will tell if "Scars Above" has a chance on the handheld hybrid.