BillBil-Kun's Leak Was Right About Hi-Fi Rush. Now He's Talking About Horizon Forbidden West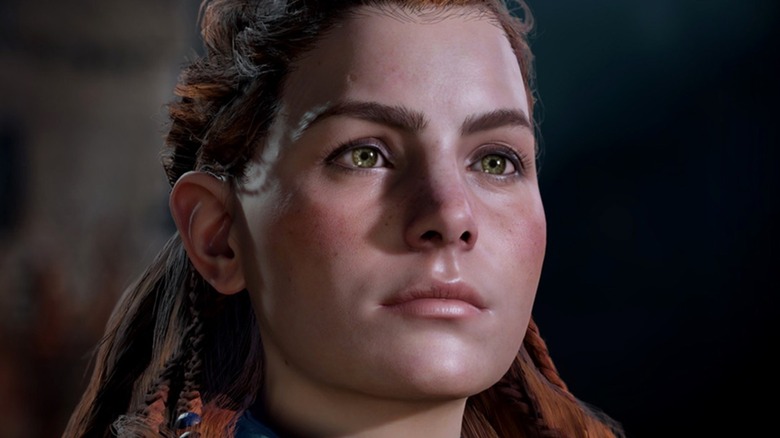 Sony Interactive Entertainment
Twitter's billbil_kun, an account that claims to use evidence to predict the future, just released a leak about which games are coming to the PlayStation Plus Game Catalog for February 2023. Considering the last major leak billbil_kun predicted was the announcement and release of "Hi-Fi Rush," the first surprise hit of 2023, onlookers are taking notice.
On February 15, billbil_kun shared that PS Plus users could look forward to seeing "Horizon Forbidden West," "Scarlet Nexus," "Resident Evil 7: Biohazard," and "Borderlands 3" hit the Game Catalog. "Horizon Forbidden West" and "Resident Evil 7: Biohazard" would be at the Premium tier, while "Scarlet Nexus" and "Borderlands 2" would be at the Extra tier.
PREMIERE

February 2023 PS Plus Game Catalog additions

🔹Horizon Forbidden West
🔹Scarlet Nexus
🔹Resident Evil 7: Biohazard
🔹Borderlands 3
🔹And more to come...

⌛️Available from February 21th#PlaystationPlus #Extra #Premium #Playstation pic.twitter.com/4gsufdUEOc

— billbil-kun (@billbil_kun) February 15, 2023
If this leak proves accurate, it could spell great things to come for PlayStation users. While the PS Plus Game Catalog is compared to Xbox Game Pass frequently, a major difference between the two is that Sony previously wouldn't add first-party exclusives to its collection. While there have been trials for certain first-party games, including "Horizon Forbidden West," billbil_kun's claims could be a first for the service.
Fans have theories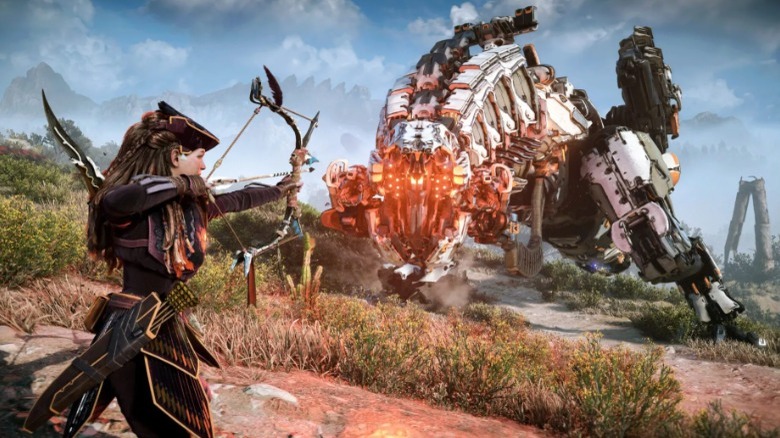 Sony Interactive Entertainment
The leak from billbil_kun has people questioning why Sony would choose to release first-party titles now and why it would start with "Horizon Forbidden West." Some fans believed that it will serve to increase sales for the PSVR 2, Sony's next dive into the virtual reality world. Considering "Horizon: Call of the Mountain" is predicted to be a launch title for the PSVR 2, there could be something to this. There's also the fact that "Horizon Forbidden West" has the "Burning Shores" DLC coming out a few months after the alleged release on PS Plus, as Twitter user LaughingHyena74 pointed out.
Several people were more concerned about other first-party titles that could also be good choices for the collection, such as "Ratchet and Clank: Rift Apart" and the "Little Big Planet" games. It's worth noting that the original tweet from billbil_kun did have a caveat that more were coming.
Overall though, commenters seem excited. The PS Plus Game Catalog has struggled when compared to Xbox Game Pass with its inclusion of high-profile titles, so these additions could offer a turning point for the Game Catalog itself. That's if the leak is true, of course – there are plenty of doubters who aren't sure whether an accurate prediction about "Hi-Fi Rush" validates the claims about upcoming PS Plus Game Catalog changes. Only time will tell whether billbil_kun's predictions will continue to hold water.