Hogwarts Legacy Just Got Banned. Here's Where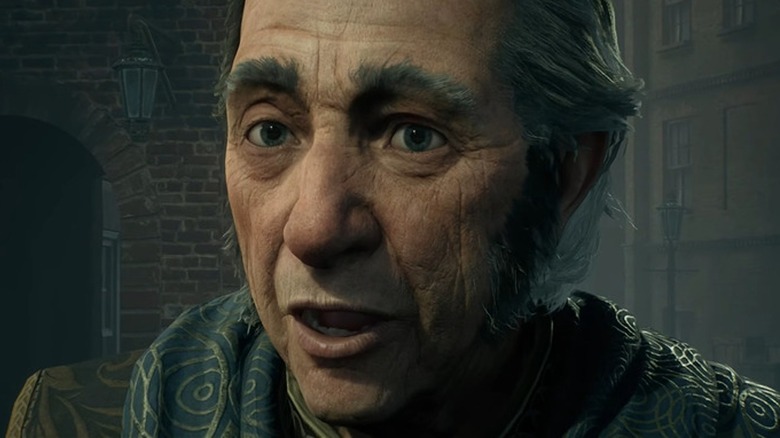 Warner Bros. Games
To put it lightly, "Hogwarts Legacy" has been a controversial title since well before the game made its way onto store shelves. The latest video game adaptation of the Wizarding World has received polarizing reviews from critics and fans alike, many of whom are unable to look past the issues surrounding the game's roots. One group that will not be giving "Hogwarts Legacy" any leeway is charity organization Games Done Quick, which has banned the game from being playable during future marathons.
Games Done Quick, for those who may be unfamiliar, is a series of speedrunning marathons in which players unite from all over the world to beat their favorite games as quickly as possible and raise money for charity. Since 2010, GDQ has raised millions of dollars for organizations such as Doctors Without Borders and the Prevent Cancer Foundation. 
Over the years, the organization has put quite a few games on its list of banned titles. These games have been disallowed for various reasons — some are banned by Twitch, which means they couldn't be included in the charity livestream (defeating the purpose of the marathon altogether), while others have been blacklisted due to unsavory or explicit content. At the end of the day, Games Done Quick notes, the banned titles all "have content, views, or an origin that we have deemed unsuitable for our stream." "Hogwarts Legacy" is the latest title to join that list, but it's far from alone. In fact, Games Done Quick has placed a ban on all "Harry Potter"-related games for future events.
Why did Games Done Quick ban Harry Potter?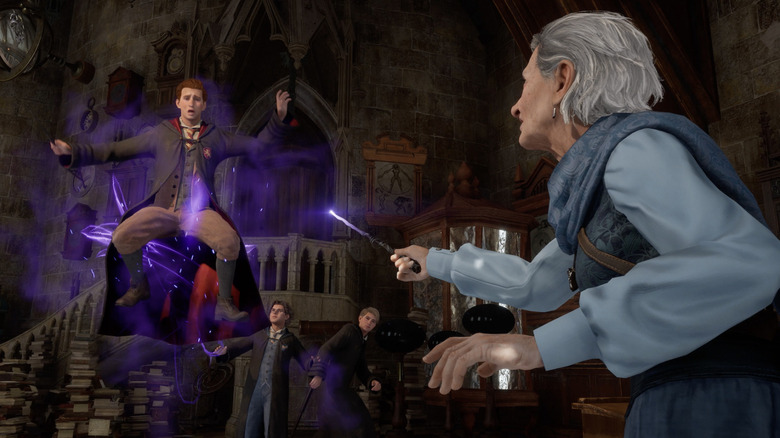 Warner Bros. Games
Although Games Done Quick has yet to explain its reasons behind the ban on all "Harry Potter" video games, it's pretty easy to take a guess. "Hogwarts Legacy" has been under heavy scrutiny throughout its development process, to the point where even fans who were looking forward to playing the game had reason to worry about it. The game's original lead designer, Troy Leavitt, caused an uproar among gamers when fans discovered his previous inflammatory comments concerning the #MeToo movement and social justice stances. At the time of the initial backlash, Leavitt maintained that Warner Bros. supported him and did not take issue with his political views. Leavitt eventually stepped down from his position, but maintained that there was no bad blood between himself, Warner Bros., and Avalanche Studios. 
But of course, the biggest elephant in the room here — and likely the reason why Games Done Quick is distancing itself from the Wizarding World — is the continuing controversy surrounding "Harry Potter" creator J.K. Rowling. The author has come under fire numerous times in recent years for her statements regarding transgender people, and not even the introduction of a trans character in "Hogwarts Legacy" has overshadowed the hurt that a great many fans feel.
Though Rowling was not directly involved in the development of the new game, the IP itself has been tainted for a great many people. There have been multiple moves to boycott "Hogwarts Legacy" over the last few months, and it seems like Games Done Quick is following suit. The organization notes on its list of banned games that it may revisit this policy in the future. For now, though, don't expect to see any Patronus charms during GDQ events.
Fans react to the Hogwarts Legacy ban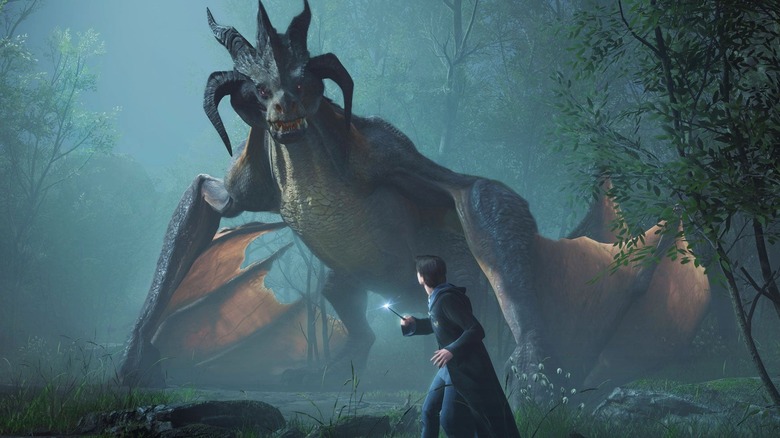 Warner Bros. Games
At this time, it is unclear if Games Done Quick has indeed banned "Hogwarts Legacy" as a stance against Rowling and the controversy surrounding the game, or otherwise as a way of avoiding flak from fans for featuring it. Whatever the organization's reasons, the move has certainly garnered GDQ quite a bit of attention. As to be expected, reactions to the news has ranged from optimistic and pleased to furiously opposed. While some viewers respect Games Done Quick's decision have argued that this move has severely undermined GDQ's efforts at charity, others have hilariously expressed their surprise at the very idea that people would try speedrunning any of the "Harry Potter" games:
After watching Hogwarts, how can you speed run that game? Makes no sense. Also all previous Harry Potter games were hot trash so no one was speed running them. Why is this even a story.

— Onimi (@Onimi_Vong) February 21, 2023
Some people have been confused by the decision and pointed out that Games Done Quick still allows plenty of games that were made by problematic developers. It's worth noting, however, that Games Done Quick has also banned the "Five Nights at Freddy's" series from its events in recent years. This presumably followed backlash against creator Scott Cawthon, who upset fans by expressing anti-abortion sentiments and donating money to a number of conservative political candidates. This fact came up in many a comment thread, with some people accusing Games Done Quick of virtue-signaling with no regard for the charity itself. Other fans have pointed out that Games Done Quick's dedication to being a safe and inclusive space is likely a huge factor in these bans.
Given Scott Cawthon's politics this makes complete and total sense. GDQ is trying to be a safe and inclusive community for queer ppl and letting ppl run stuff like FNAF and hogwash is a bit antithetical to that https://t.co/DTxJyEqPvk

— Chelsea🐇🌈 (@Krissy_Blues) February 21, 2023
Games Done Quick's next big event is Frost Fatales 2023, a speedrunning event focusing on women gamers that will run February 26 to March 5. Frost Fatales 2023 will be raising money for Malala Fund, an international group dedicated to funding and facilitating girls' education.