LEGO Copy Strike Blows The Lid Off Future Zelda Set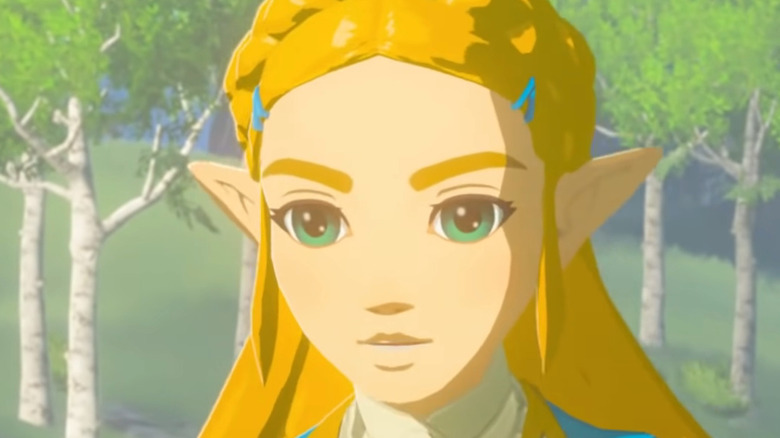 Nintendo
For years "The Legend of Zelda" fans have been campaigning for LEGO to show the iconic green-capped adventurer some love. And now, finally, a "The Legend of Zelda" LEGO set appears to be a real possibility. LEGO has begun collaborating with Nintendo on a few "Super Mario" LEGO products, such as its LEGO Nintendo Entertainment System. 
Advertisement
Notoriously, however, none of the fan-submitted LEGO Zelda set ideas that received significant votes on the LEGO Ideas page made it past the review phase. And late last year, LEGO banned all future submissions of "The Legend of Zelda" LEGO set ideas, according to Brick Fanatics. Some didn't believe this was all bad news, however, and many argued that the new restriction was proof that LEGO was working internally on a LEGO Zelda set.
Excitingly, some LEGO content creators were recently allegedly given indirect confirmation that a "The Legend of Zelda" set is coming. And if legitimate, it means one of the most iconic "The Legend of Zelda" characters is getting a brick makeover.
The Great Deku Set may have been indirectly confirmed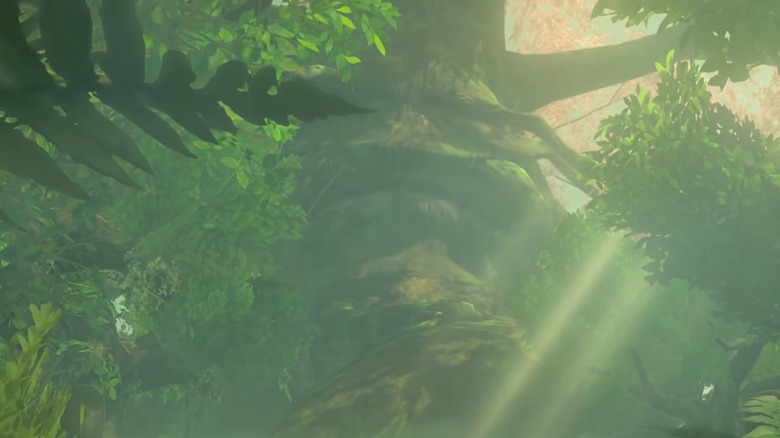 Nintendo
Content creator Nintendo Prime recently revealed that they received a copyright strike from LEGO on a video covering a leaked "The Legend of Zelda LEGO" set. As a result, Nintendo Prime urged other content creators who covered the leak to take down their videos to avoid receiving a strike. But on the upside, many now believe that because LEGO took down the video, it confirms the leak is real. 
Advertisement
Hey @ZeldaUniverse and anyone else who covered the The Great Deku Tree lego set – take down your videos ASAP. LEGO ain't messing around, even though we aren't the sources. Also: By doing this, they just CONFIRMED IT'S REAL. So there you have it. pic.twitter.com/kBa6dAGpko

— Nintendo Prime (@NintyPrime) February 18, 2023
This leak showcased a Great Deku Tree LEGO set, complete with various characters, including Link. But because the leak was plastered with the words "Confidential not to be copied or disclosed," it's safe to say Nintendo didn't want word to get out. This "The Legend of Zelda" LEGO set is particularly interesting because it is said to be a two-in-one set. Builders can supposedly build the Great Deku Tree in the classic style of "The Legend of Zelda: Ocarina of Time" or give the tree an updated look with pink foliage to match the one in "Breath of the Wild." The set is expected to comprise 1920 parts, costing anywhere from $200 to $325.
Advertisement
Some have used this leak to theorize what other Nintendo IPs could get the LEGO treatment, with "Kirby" and "Metroid" being a popular idea. But only time will tell if LEGO strays from the plumber brothers or if it will continue to pump out Mario sets to cash in on the "Super Mario Bros." movie hype.