Is Final Fantasy 16 Coming To PC?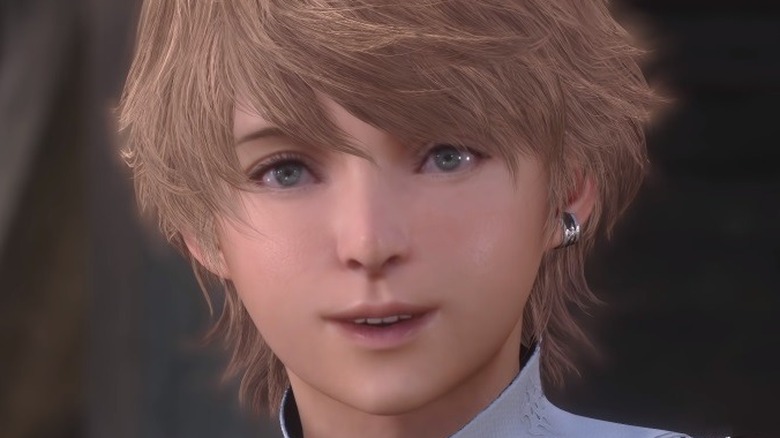 Square Enix
"Final Fantasy" may have started out on Nintendo consoles, but the JRPG franchise has held a close relationship with Sony ever since "FF7" was released on the original PlayStation back in 1997. The games are often launched with a period of timed exclusivity on whatever generation of PlayStation is most current at the time. This seems to be the plan with "Final Fantasy 16" as well. One of the trailers for the game states that it will be starting out as a PS5 exclusive and that it won't be available on other platforms until December 31. This has naturally led many fans to believe that the game will be coming to PC as soon as Sony's exclusivity expires. It seemed like a pretty safe bet at first, given that every mainline "Final Fantasy" game before it has eventually made its way to PC, but now it's looking like things might be a little more complicated than they initially appeared.
Advertisement
New information has come to light suggesting that Square Enix has no immediate plans to release a PC version of "FF16." A PC version of the game hasn't been completely ruled out, but it could be a long time before it actually sees the light of day.
Final Fantasy 16 won't be coming to PC in six months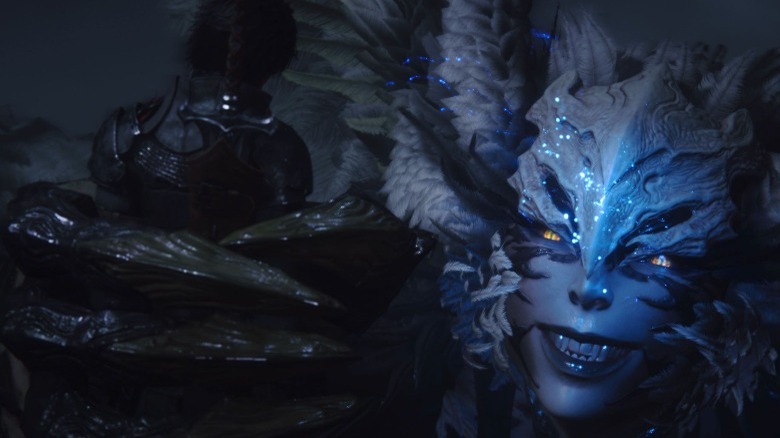 Square Enix
Square Enix Producer Naoki Yoshida, AKA Yoshi-P, made a comment back in January about fans' assumptions that the game would come to PC as soon as the exclusivity period ends. "Nobody said a word about a PC version releasing," he told fans. "Don't worry about that, buy a PS5!" This statement caused a bit of a stir in the PC gaming community as it heavily implied that the game wouldn't be coming to PC so soon. Some fans weren't completely sold, but he has since come forward again to make things even more clear.
Advertisement
In a recent post on the Japanese PlayStation Blog, (translation via @Wario64) Yoshi-P stated outright that the game would not be coming out on PC as soon as the exclusivity period ends. He explained, "This is because we spent a lot of time and money optimizing the PS5 platform to deliver the best gaming experience. Of course, I would like to release a PC version at some point so that everyone can play as many games as possible. However, even if we start optimizing the PC version after the PS5 version comes out, we won't be able to optimize it in half a year."
This makes sense, given that the PS5 has numerous features such as the adaptive triggers and haptic feedback on the DualSense controller that a PC version wouldn't be able to replicate. Making a PC version of "FF16" might be more complicated than it has been for past games.
Advertisement
A lot of fans weren't pleased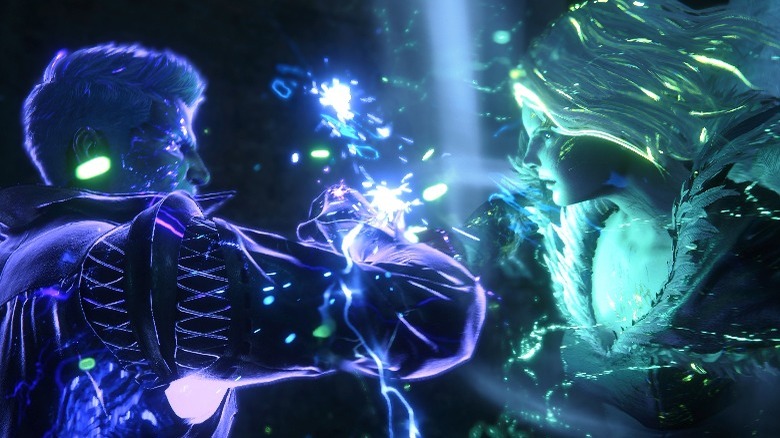 Square Enix
Yoshi-P ended his statement by imploring gamers to buy the PS5 version of the game rather than waiting for a hypothetical future PC release, but it seemed that fans weren't convinced. Many of the replies on @Wario64's Twitter translation of Yoshi-P's statements were less than enthusiastic. In fact, many of them commented that they were in no hurry to play the game and that they would be perfectly happy to wait as long as it takes for it to come to PC. @FSAPOJake wrote, "My PC has 3-4x the graphical capability of the PS5. Unless I desperately want to play a game day 1 (which definitely isn't the case here), then I'm just waiting for the PC version. I have more games to play than I can count. Waiting for a single one is nothing." Numerous others echoed similar statements. Some fans also seemed irritated that Xbox wasn't even mentioned as a possibility.
Advertisement
But it seems that the part of the statement that fans found most upsetting was the idea that they should get it on PS5 rather than wait for "FF16" to come to PC. To start, not everyone owns a PS5. They are still difficult to find at MSRP in many areas, and there are certainly a lot of people who don't have the kind of disposable income to shell out hundreds of dollars in order to play a single game. Some would rather wait –- even if they don't know how long it will be.