Kai Cenat Shatters Greatest Twitch Subscriber Record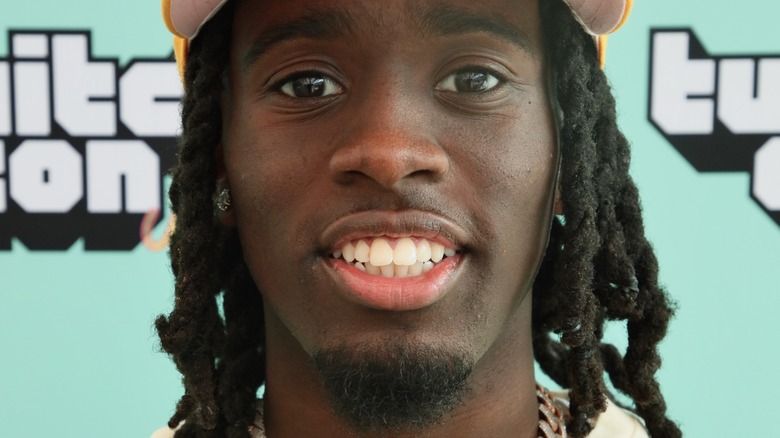 Robin L Marshall/Getty Images
It's hard to believe that it was only two years ago when variety streamer Ludwig officially became the most subscribed Twitch streamer, back then it was his platform of choice. When Ludwig went for the top spot in May 2021, Ninja still had claim to the historical peak subscriber count, though his views and subscribers did dip after the doomed Mixer exclusivity deal. After a chaotic subathon that went on for weeks, Ludwig eked out victory, but his reign had to come to an end at some point. Interestingly, the new most subscribed streamer across all platforms used the same tactic that Ludwig did: a lengthy subathon.
Kai Cenat is a comedy streamer who's really hit his stride in the last couple of years —  he went from around 4 million video views a week in May 2021 to around 7 or 8 million each week as of January 2023. To beat the record, Kai Cenat wanted to aim for a nice, even 300,000 subscribers, just a hair above Ludwig's then-record, and just enough to get his name permanently etched in the history of streaming. 
A few days ago, Kai Cenat surpassed Ninja's old subscriber record, with his sights on Ludwig's impressive numbers. And now, Kai Cenat has reached and surpassed that goal.
IT'S OFFICIAL WE ARE THE MOST SUBSCRIBED STREAMER OF ALL TIME, ALSO HITTING THE MILESTONE 300K SUBS😮‍💨THIS JOURNEY HAS BEEN AMAZING....HAPPY BLACK HISTORY MONTH✊🏿✊🏿 pic.twitter.com/Vo43AozgG9

— AMP KAI (@KaiCenat) March 1, 2023
Congratulations from previous record holder Ludwig seals the deal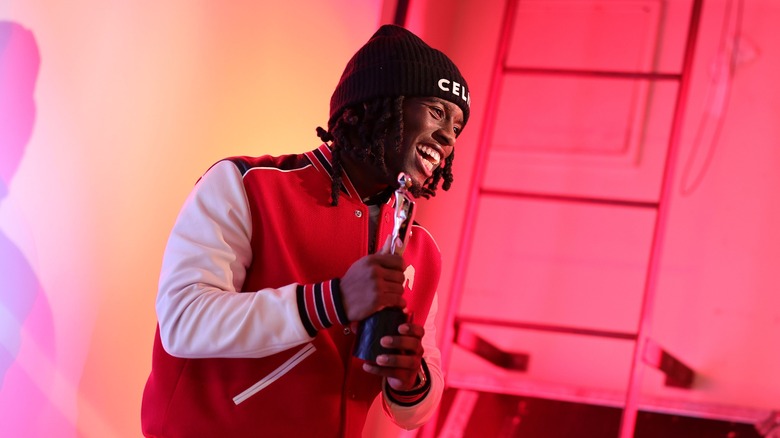 Matt Winkelmeyer/Getty Images
Kai Cenat began the subathon right at the beginning of February, and was set to last the entire month. And last practically an entire month it did, as it went all the way until the final hours of February itself were coming to a close. Kai Cenat celebrated as enthusiastically as one would expect for someone who just broke a world record, and other streamers — and previous record holders — have come out to offer their praises now, too. 
Tyler Blevins, better known as Ninja, now holds the bronze medal less than two years after being on top. Nevertheless, when Ninja's record was broken just a few hours before Ludwig's, he congratulated Kai Cenat, said he was "so stoked" for him, and posted a screenshot of the stream as his count was surpassed.
Congrats man!!! So stoked for you https://t.co/6rj2mVI9vc

— Ninja (@Ninja) February 28, 2023
The now-former record holder Ludwig also offered his congratulations, but also took the opportunity to dig at Twitch a little bit. Ludwig has interacted with Kai Cenat a few times in the past, and said his new record was "very deserved" before telling Twitch to "pay the man before you lose another record breaker." Ludwig left Twitch in favor of YouTube for a variety of reasons, all issues that revolved around how little the platform supported his endeavors. 
Congrats to @KaiCenat for breaking the all-time subscriber record 🎉 very deserved@Twitch now pay the man before you lose another record breaker 😶

— ludwig (@LudwigAhgren) March 1, 2023
Kai Cenat's record isn't likely to be beaten any time soon; reaching 300,000 subscribers as a live streamer is no small feat. Only time will tell how long Kai Cenat can hold onto — and keep building upon — this new prestige.