Tom Sizemore, Who Played Sonny In GTA: Vice City, Dead At 61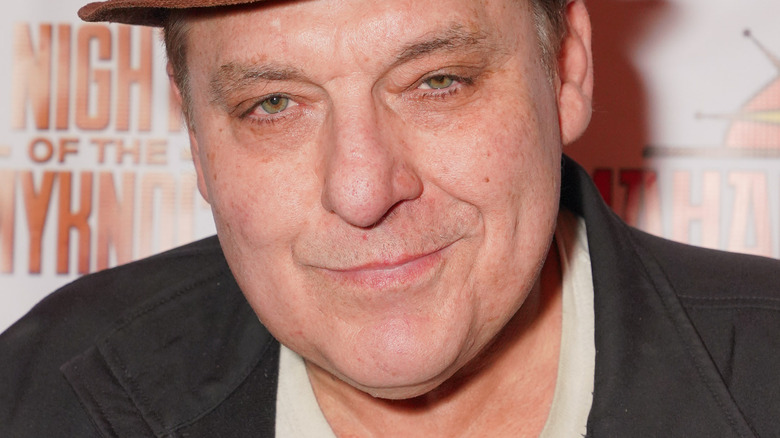 Gonzalo Marroquin/Getty Images
Tom Sizemore, the award-winning actor who may be best known to hardcore gamers as the voice of Sonny Forelli in "Grand Theft Auto: Vice City," has died at the age of 61. On the morning of February 19, TMZ broke the news that Sizemore had a brain aneurysm and was rushed to an LA hospital for treatment after he was discovered to be unconscious.
Advertisement
"It is with great sadness and sorrow I have to announce that actor Thomas Edward Sizemore ("Tom Sizemore") aged 61 passed away peacefully in his sleep today at St Joseph's Hospital Burbank," said Sizemore's manager, Charles Lago, in a statement provided to TMZ. "His brother Paul and twin boys Jayden and Jagger (17) were at his side."
Though celebrated by critics and audiences for his work in films such as "True Romance" and "Saving Private Ryan," Tom Sizemore's career was impacted on numerous occasions by a number of arrests, scandals, and bouts with substance abuse. The actor worked on rebuilding his image in recent years, and his career saw a resurgence in the public consciousness through roles in television projects like "Twin Peaks: The Return" and "Shooter," as well as steady appearances in smaller films.
Advertisement
Tom Sizemore's GTA legacy
Rockstar Games
Sonny Forelli should be a very recognizable name to fans of the "Grand Theft Auto" franchise, even if they don't realize the character was voiced by Tom Sizemore. Sonny, for those who may have forgotten, is a major crime boss who serves as the main villain of the game. The main events of the game kick off when protagonist Tommy Vercetti embarks on a mission of revenge against Sonny, whose betrayal put Tommy in prison for 15 years. 
Advertisement
Tom Sizemore's performance gave a degree of control to the boisterous but charismatic mob boss, acting as an interesting counterbalance to the equally mercurial Tommy. Over the course of the story, Sizemore also got to share several scenes with another celebrated actor: the late great Ray Liotta, who portrayed Tommy Vercetti.
Though Sizemore never actually got around to playing many video games in his personal life (if any), he remains an indelible part of one of the best "Grand Theft Auto" installments. His performance as Sonny Forelli will no doubt be remembered for bringing life to one of the "GTA" series' best villains.