Dead By Daylight Getting A Movie From M3gan And Malignant Studios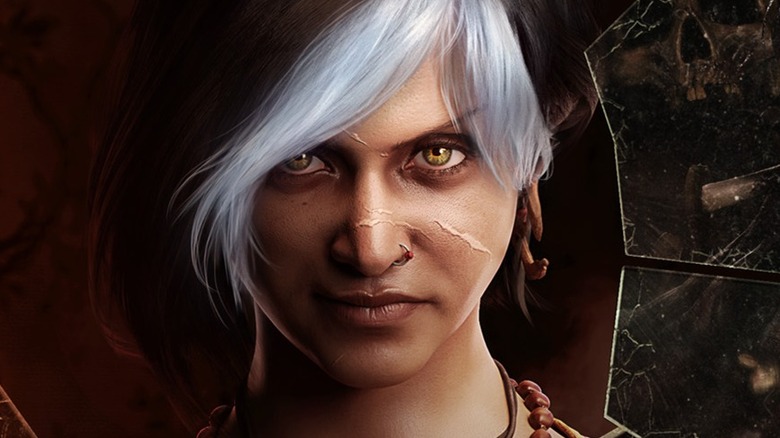 Behaviour Interactive
An exclusive report from Variety has revealed that Atomic Monster and Blumhouse, two studios behind some of the wildest and most popular horror films in recent memory, will be bringing Behaviour Interactive's "Dead by Daylight" to the big screen. The two companies have previously collaborated on modern cult faves like "Malignant" and "M3gan," the latter of which has become a surprise box office sensation. In other words, horror fans will no doubt be keen to see how a "Dead by Daylight" adaptation may fare under their guidance.
Advertisement
Atomic Monster head and "Malignant" director James Wan expressed his excitement in a statement provided to Variety: "In 'Dead by Daylight' the Behaviour team has created a love letter to the world of horror, building an incredible environment teeming with atmosphere and terrifying villains — perfect for a scary cinematic adaptation."
At this point, it's unclear what the plot of the film will be, nor how many of the game's memorable slashers will be included in the adaptation. It's likely that any future adaptation will not be allowed to include the game's licensed guest characters, like Ash Williams or Freddy Kreuger, but wilder movie crossovers have certainly happened in Hollywood. No other creatives have been officially attached to the movie thus far, but the studios in charge assure fans they plan to hire a writing and directing team with a true appreciation for the source material.
Advertisement
This news follows hot on the heels of Blumhouse's announcement of its new gaming division, which is poised to bring the scares to consoles and PCs in the near future.