Is Dead By Daylight Cross-Platform?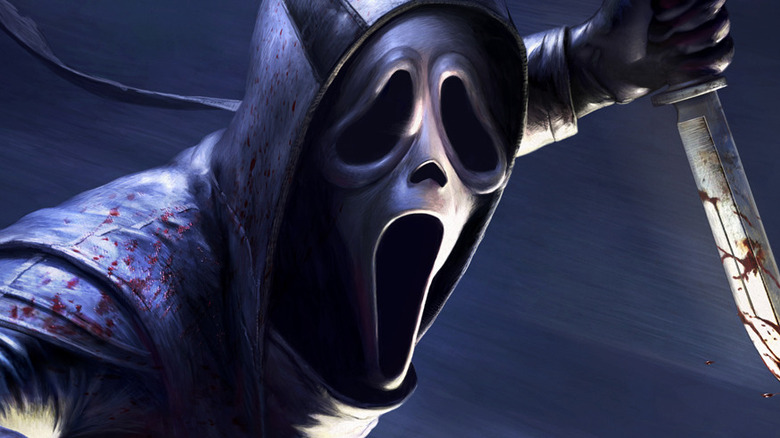 Behaviour Interactive
"Dead By Daylight" — the survival horror game that spawned a bizarre dating sim spinoff — is still going strong since its release in 2016, breaking 50 million players as of March 2022. As producer Mathieu Côté explained to Forbes, the title even found an unexpected audience in Japan, becoming popular enough to receive its own themed café in Tokyo that ran during the majority of August 2021 (via The Famicast). With ongoing updates and additions of more horror classics, it doesn't look like "Dead By Daylight" is going to slow down anytime soon.
A contributing factor to this enduring popularity might be its sheer availability — "Dead By Daylight" is playable on nearly every platform, including the two latest console generations, and even has a mobile phone version on the market. What's more, Behaviour Interactive has succeeded in implementing full cross-platform multiplayer matching across all systems (except for mobile), albeit with a few caveats and limitations.
Dead By Daylight has an extensive cross-play infrastructure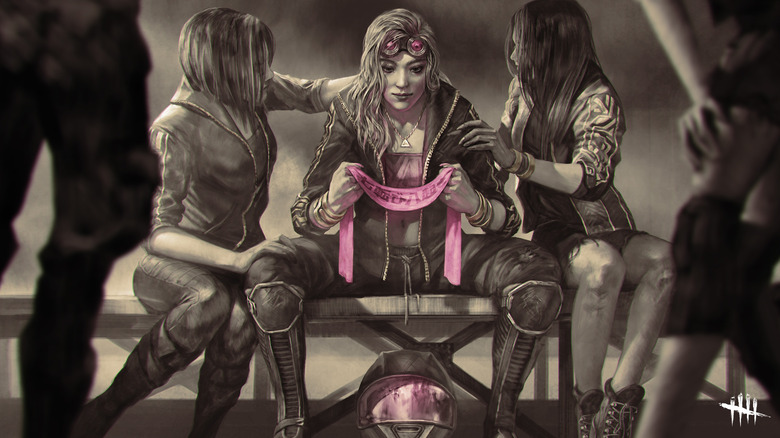 Behaviour Interactive
"Dead By Daylight" cross-play support extends to PlayStation 4, PlayStation 5, Xbox One, Xbox Series X|S, Google Stadia, Nintendo Switch, and PC. Players can disable or enable cross-platform matching in the settings, though it is on by default. According to the official FAQ page, there's no way to speak with players on other platforms in-game. Additionally, players can only tell if they've matched with someone from another platform via the "Dead By Daylight" cross-platform icon next to the user's name, though the icon doesn't specify the exact platform the user hails from.
All players must have the same version "Dead By Daylight" to take part in cross-platform matches. In the case of delayed updates, players on the affected platform(s) can only match with each other until the new patch rolls out across the board. Thanks to the minimal cross-play limitations, prospective players can pick up any non-mobile version of "Dead By Daylight" to join their friends in the horror, slasher film-inspired action.