Hogwarts Legacy: How To Get A Large Pot (And Why You Should)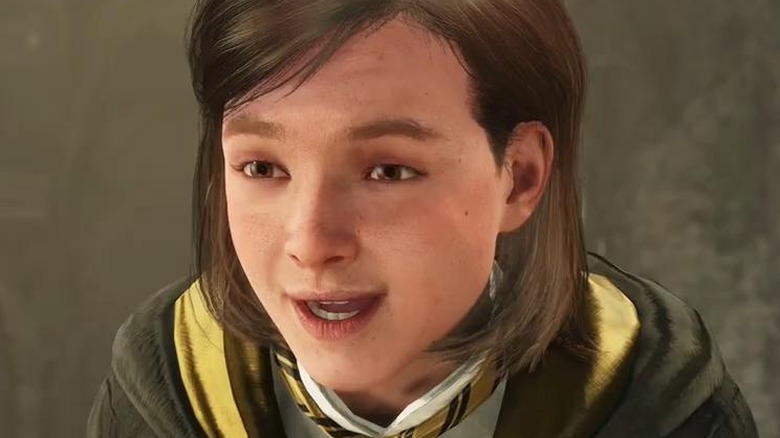 Warner Bros. Games
"Hogwarts Legacy" established itself as Warner Bros. Games' biggest launch of all time thanks to its massive setting that offers a wealth of activities and places to explore. The game world, including the titular school, the nearby town of Hogsmeade, and lots of forests and little hamlets, teems with adventure. Many players, however, will find themselves spending most of their time at Hogwarts itself thanks to another fun location included in the title.
Early in their playthrough, while progressing through the main story, players will gain access to the Room of Requirement. Arguably one of the best parts of "Hogwarts Legacy,", it's possible to customize the room by changing its décor, adding furnishings, and also creating a space for practicing herbology and potion making.
A particular item that players can add to their room for this purpose is a table with a large pot. One of the herbology items designed for the cultivation of plants, a large pot should be an early priority for players looking to spruce up their personal Room of Requirement and especially those interested in saving on supplies for the brewing of useful potions.
Grow your own plants and potion supplies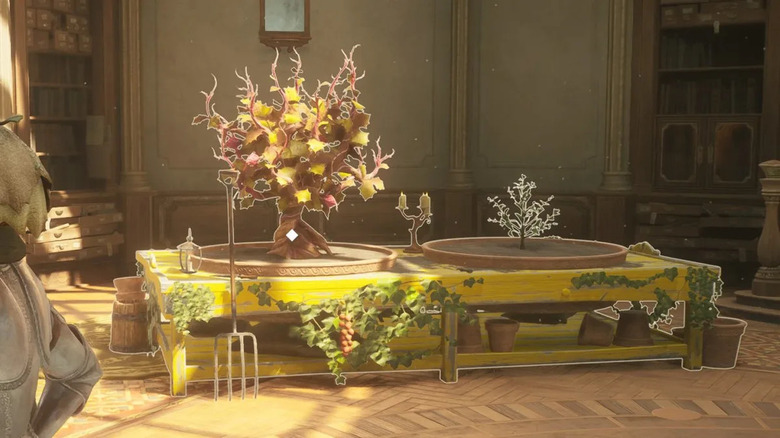 Warner Bros. Games
Tables with pots of various sizes are an essential part of a Room of Requirement. They allow a player to dabble in herbology and grow a variety of plants. Some, like Dittany, are important parts of potions that can also be brewed in the room. Others, like Mandrake or Chinese Chomping Cabbages, are useful on their own as offensive weapons. To be able to grow some of the most useful plants, however, a large pot is required.
While some plants can be grown in pots of any size, some can only be grown in large pots that can accommodate them. Specifically, Fluxweed and Venomous Tentacula require large pots to thrive. Fluxweed will yield Fluxweed Stems which are necessary for the brewing of the Focus Potion and Venomous Tentacula can be thrown in a battle to damage enemies. As such, acquiring large pots is worthwhile for any player that wants to maximize their combat capabilities. 
While a large pot table is particularly useful, and can even be stylish, "Hogwarts Legacy" doesn't make it entirely clear how to obtain it. Thankfully, once a player knows what to do, getting a hold of their own isn't that difficult. Regrettably, it isn't exactly cheap either.
Buy the large table conjuration at Tomes and Scrolls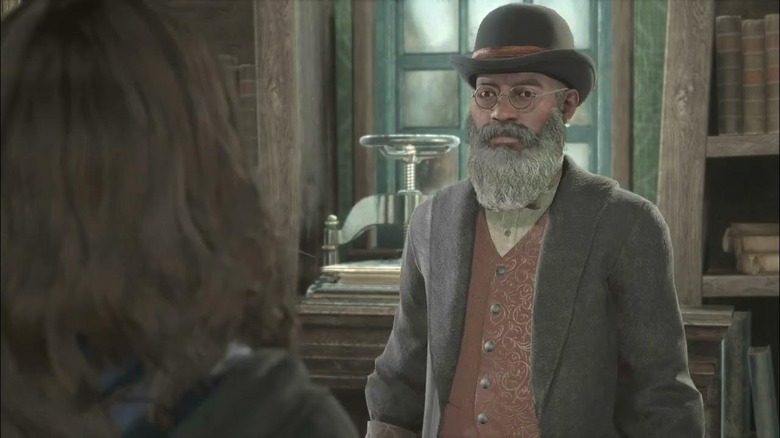 Warner Bros. Games
Once they've unlocked the Room of Requirement, players just need to head to the shops in Hogsmeade. In the south end of the village, marked clearly on their map, they'll find Tomes and Scrolls. This shop sells conjuration recipes, including a variety of pots and potion tables. Among the selections are both a table with one large pot and a table with two large pots.
The single large pot sells for one thousand gold while the two together sell for three thousand. Neither is cheap and will require a bit of questing in the world to earn the money. However, it's well worth it to buy one of the recipes as soon as possible. Further, while the two-pot table is significantly more expensive, players should consider saving up for it as they'll want multiple large pots in their room and it's easier and more efficient to place two-pot tables.
Whichever option they go with, once they have the recipe, players simply need to head back to the Room of Requirement and use Conjuration to place the table where they want. Interacting with it will allow them to plant seeds and then they'll be regularly harvesting useful plants before they know it.