Resident Evil 4 Fans Furious Over Mass Preorder Cancelations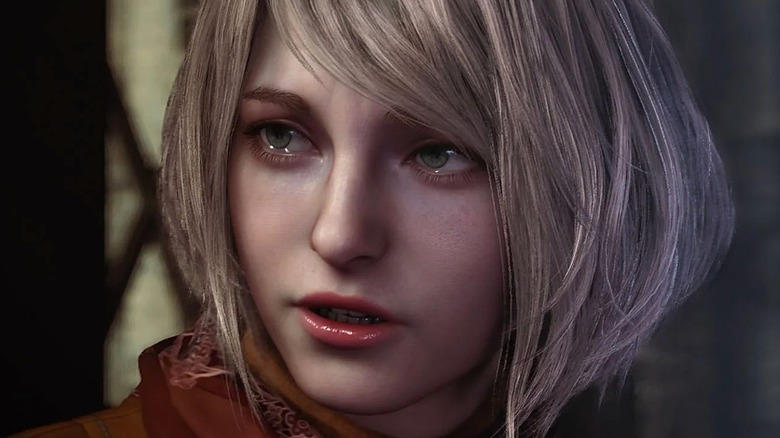 Capcom
Out of all the RE-makes that have come out in the past few years, the new "Resident Evil 4" is probably the most highly anticipated. Fan's have been eagerly looking forward to Capcom's return to what is widely considered one of the best horror games of all time, with many of them choosing to celebrate the iconic game's grand revival by splurging on a $250 special edition collector's set. Those who buy the "Resident Evil 4" Collector's Edition get a steelbook copy of the game, a Leon S. Kennedy figure, an artbook, a poster, a box designed to look like the loadout crates from the game, a digital soundtrack and a substantial DLC pack loaded with costumes, weapons and other goodies. Those who pre-ordered the collector's edition were also promised a bonus attaché case and charm – though it seems many of those faithful fans won't be receiving their orders.
News recently broke that GameStop has sent out a memo to its employees informing them that the company is canceling all in-store pre-orders of the "Resident Evil 4" Collector's Edition. Reputable gaming news Twitter account @Wario64 was the first to break the story, and needless to say, fans are furious.
If you pre-ordered Resident Evil 4 Collector's Edition IN-STORE at GameStop – they just issued a memo stating the CE won't arrive in stores and will not be fulfilled/arriving.

Does not mention anything about online orders, so I assume online orders are not affected pic.twitter.com/KUMg4pVdh7

— Wario64 (@Wario64) March 7, 2023
GameStop's Resident Evil 4 customers are upset, but many are unsurprised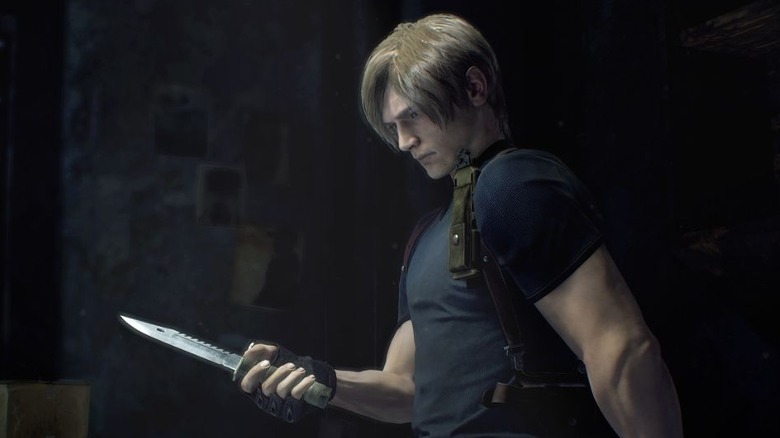 Capcom
Many of the people who responded to the post were not pleased by the news, with some even verifying that their preorders had indeed been cancelled. Others seemed disappointed, but unsurprised to hear that GameStop dropped the ball. One user wrote, "GameStop still being in business is nothing short of a miracle," while another angry customer said, "[GameStop] continues to be literally the worst place to buy games." A handful of commenters also thought this move seemed to spell bad news for the future of GameStop's physical locations.
@Wario64 pointed out in their initial tweet that the memo doesn't mention anything about online orders, so it's possible that those may still go through. Horror game-focused account @RuleTimeSpace seemed to corroborate this idea after reaching out to their local shop:
Update to this! From a source I've been speaking to! Seems like the reason GameStop's are cancelling in-store pre-orders is because of a system issue at the time when online orders when live! Meaning that online orders should be fine! There might still be limited stock though! https://t.co/WE3MicXBdF

— 𝐑𝐮𝐥𝐞𝐓𝐢𝐦𝐞 (@RuleTimeSpace) March 7, 2023
The state of online pre-orders remains unclear without a direct statement from the company, though it seems GameStop's website is currently unable to take new orders at this time. @Wario64 also posted in a reply, "per the memo, customers can move their reservation to another game, use the deposit as credit to purchase something else, or get a refund." Hopefully those who are still willing to give GameStop $250 of their hard-earned money will be able to transfer their refund to an online order of the Collector's Edition — if more come into stock.