Hotel Renovator Review: Cheaper Than A Real Vacation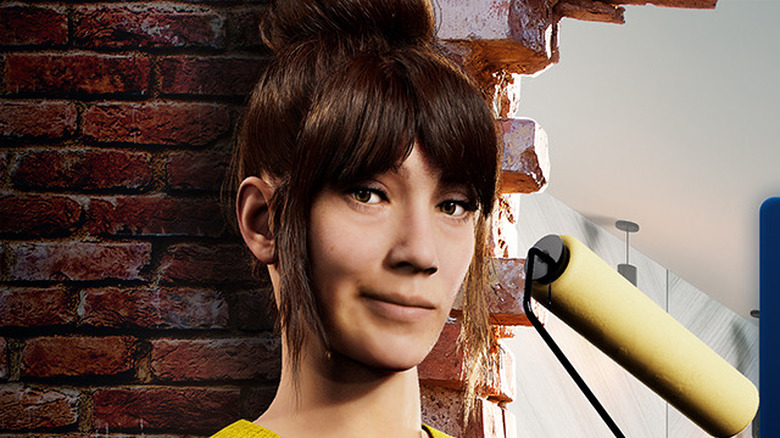 Focus Entertainment
When it comes to a vacation, sometimes the destination isn't the most important thing — it's where you put your feet up at the end of a long day. Just look at how all the guests staying at "The White Lotus" rarely ever leave their resort, despite having traveled on a plane to a beautiful vacation hotspot. Or the popularity of hotel-centric reality TV shows. Or the growing trend of "staycation-ing" in lieu of traveling to a new place. Many of us simply dream of a simple change of scenery that may or may not include room service, live entertainment in the lobby bar, and a relaxing trip to the sauna.
While the average layperson might not be able to afford a luxury all-expenses paid trip on a whim, it's still fun to dream about that dream vacation and the perfect hotel room you'll book for the stay. If this sounds like your constant daydream, then the devs at Focus Entertainment have the perfect game for you. "Hotel Renovator" is a simulator that gives players the chance to temporarily escape the banality of everyday life by designing the hotel of their dreams.
Checking in?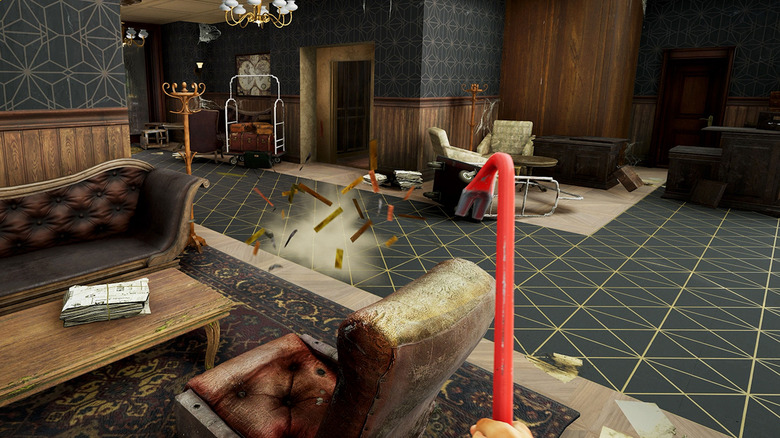 Focus Entertainment
"Hotel Renovator" is a first-person simulator game that allows players to completely renovate a run-down hotel and turn it into their dream vacation destination. The game offers both a Story Mode and Sandbox Mode, giving players the chance to accompany their interior designer aspirations with a fun and unexpectedly touching storyline, or to let their creativity run wild completely renovating an entire hotel from start to finish.
Whether you're playing in Story or Sandbox Mode, players inherit the same hotel to start. It's a mess, to say the least: there's trash littered everywhere, the furniture is barely salvageable, the walls and floors need to be torn out, and it's even become home to a random chicken running around. It's a long way away from being ready for guests. But you and your trusty assistant see potential, and that's the most important thing.
Start from scratch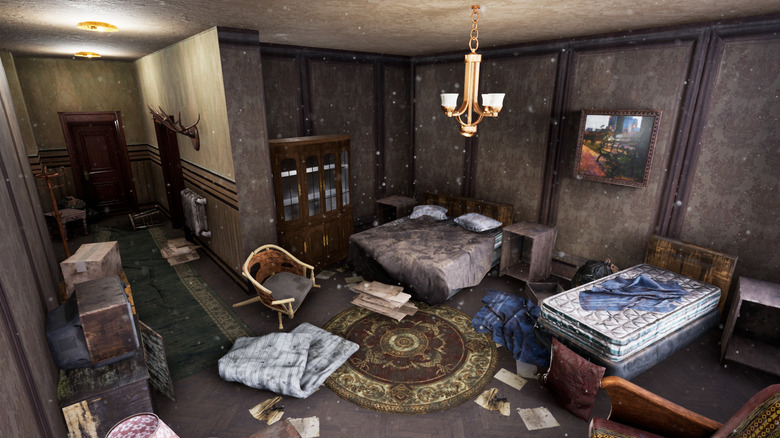 Focus Entertainment
Before you can work your interior designing magic, you gotta clean up. The most satisfying part of "Hotel Renovator" is the actual renovations. Each time you grab your crowbar and take a swing at the trash, floors, walls, and ceilings, and hear the accompanying thwack sound (that grows in intensity depending on how hard you swing), you're immediately hit with a wave of dopamine. The devs have done a fantastic job mimicking what renovation-related tasks are like (minus the physical aches and pains that would come with the job).
And unlike real-life renovations, the game features a few handy guides and mechanics to help players out. In addition to providing an in-game assistant (whose appearance you can choose based on your preferences) who calls out helpful tips, percentage trackers keep note of your progress. For example, when you're renovating a hotel room, you can check to see how much of the trash you've cleared and how much of the floors/walls you've knocked out. And once you've moved on past the messy stuff, those trackers also guide you with how much of the new flooring, wall decor, and furnishings you've placed in the room.
Interior designer in training
Focus Entertainment
Once you've finished demolishing, it's time for the fun part — decorating! Aspiring interior designers (or "Animal Crossing" enthusiasts who've burned out from redesigning their home and island over and over again) will be delighted with the vast array of selections the game has to offer. From paint colors to wallpaper, carpets to tile, each with different colors and finishings, the permutations and combinations are endless. And once you've got your room properly painted and floor-boarded, you'll love all the different furnishing selections available to choose from.
As your hotel rating grows, you'll unlock more furniture selections. But even from you first hotel room, you'll be pleasantly surprised — and a little overwhelmed — by the options available to you. However, as you scroll through all the different beds, bathtubs, and books, you'll be able to put something together that would make the Property Brothers proud.
The one and only gripe with the game was the unstable first-person POV that can cause a bit of motion sickness. It's handy at some points, especially when you're trying to reach some of the difficult-to-reach nooks and crannies in the rooms. But you may need to stop playing because the POV can be dizzying when you're bending over backward and twisting around.
It's a business, after all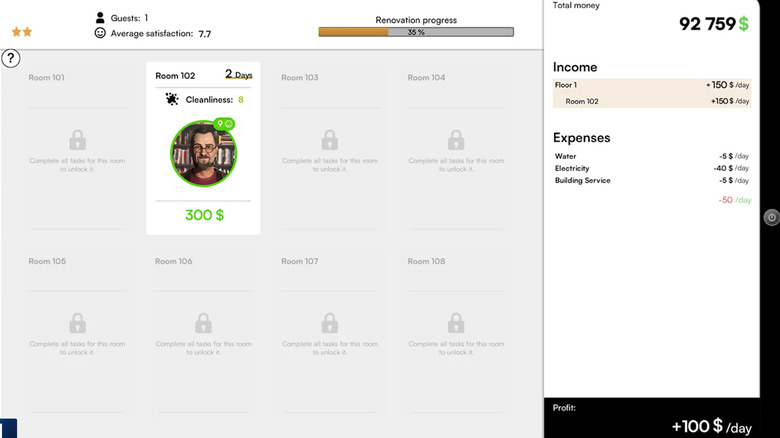 Focus Entertainment
Decorating is fun, but you know what's also fun? Making money! And what's the best way to make that happen? By having guests stay in your newly renovated hotel, that's how!
While the game starts you off with a pretty hefty renovation budget, you'll need to cater to guests to make a profit. In both the Story Mode and Sandbox Mode (if you so choose), you'll have to attract VIP guests to stay at your hotel. Once you start collecting some coins, you'll be able to invest in more hotel amenities, such as a pool, sauna, or restaurant. But make sure you keep your guests happy, as their mood will affect your overall hotel rating. Luckily, the game provides you with a handy tablet that allows you to keep an eye on your guest and their satisfaction levels, and adjusting your strategy to make sure everyone is happy.
The title says it all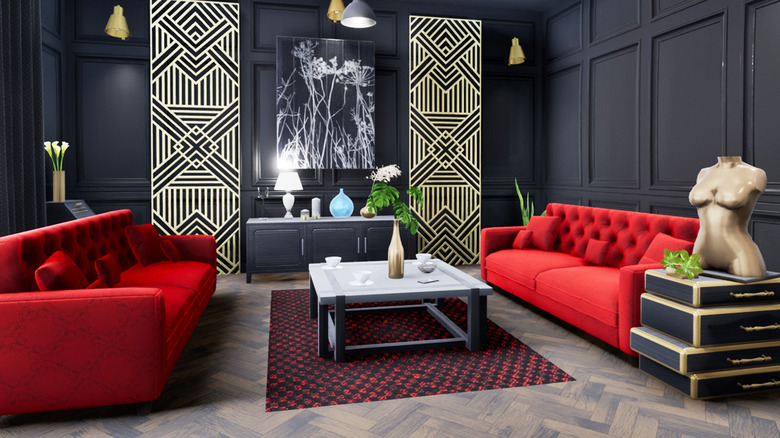 Focus Entertainment
At the end of the day, there's something gratifying about taking something that appears decrepit and hopeless on the outside and finding a way to turn it into something beautiful. Sometimes, you can find that satisfaction in a real-life renovation. But if you don't have the funds, time, and physical strength to do that, then the devs at Focus Entertainment have come up with a pretty handy solution.
"Hotel Renovator" is exactly what it says it is — a simulator about renovating a hotel. It's simple and low-stakes, but it's cathartic. And sometimes, that's all you need. Oh, and it's cheaper than a real hotel, too.
A PC code was provided to SVG for this review. "Hotel Renovator" is available now for PC, PS5, and the Nintendo Switch.