The Olympic Esports Series Gets A Tepid Response From Gamers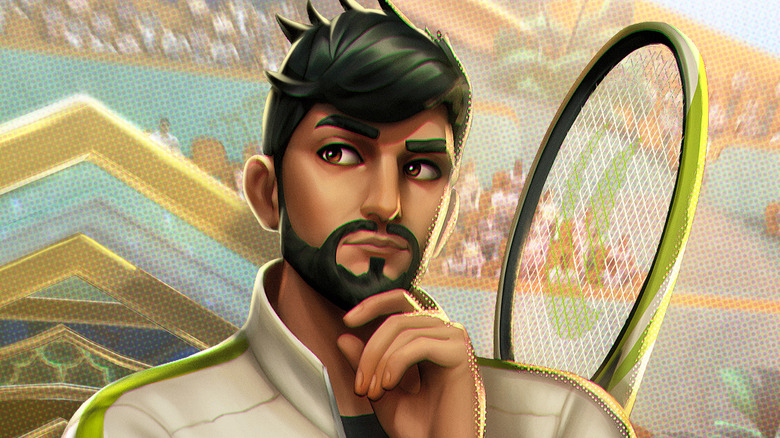 Wildlife Studios
The Olympic Games have featured some of the world's most impressive displays of strength and dexterity, and the Games certainly don't jump to mind when one thinks of gaming. But later this year, the very first Olympic Esports Series will take place in Singapore, giving non-traditional gaming athletes a chance to prove their skill on the world stage. The Olympic Esports Series should be the way that esports and professional gaming finally infiltrate the Olympics, but instead, the Olympic Esports Series is taking a wildly different — and very controversial — approach.
🎮 The #OlympicEsportsSeries games lineup:

🏹 Archery
⚾️ Baseball
♟️ Chess
🚴 Cycling
🕺 Dance
🏎️ Motor sport
⛵️ Sailing
🎾 Tennis
🥋 Taekwondo

— The Olympic Games (@Olympics) March 1, 2023
Almost every major esports competition focuses on well-known competitive games — even previous Olympic efforts like the Intel World Open featured games like "Rocket League" and "Street Fighter." But the Olympic Esports Series will only feature games that represent typical Olympic sports. Viewers won't find classics like "League of Legends," "Starcraft," or "Call of Duty." Instead, the Series features the low-rated mobile game "Tic Tac Bow," one-dollar Switch game "WBSC eBaseball: Power Pros," niche sports simulators "Virtual Regatta," and other questionable offerings.
The lineup was teased on March 1, 2023, and since the reveal, the overwhelming response hasn't been positive. Some titles are more well-known and a bit more appropriate for the Olympic setting. But Chess.com, "Just Dance," and "Gran Turismo" hasn't stopped gamers from questioning the other choices. Those who weren't lampooning the reveal, or asking how to sign up for events, were commenting on their disappointment that such a significant esports event is so obviously disconnected from reality.
The Olympic esports lineup shows an utterly embarrassing disconnect
YouTuber RTGame took to Twitter to ridicule the reveal, calling it an embarrassment — and that was before specific games were known. It's difficult to compare some of esports' biggest names, like "DOTA 2," with real-life sports — but by all appearances these decisions were made to replicate the Olympics digitally rather than raise esports to an international stage. 
This is so lame and an embarrassing disconnect with what esports actually is lmao

— RTGame Daniel (@RTGameCrowd) March 2, 2023
"Counter Strike: Global Offensive" coach Casper Due critiqued the International Esports Federation and its decision to list these games instead of other, more popular and respected esports titles. Other critics agreed that it's a display of the IESF's lack of insight, such as streamer Frankie Ward who said that "Gran Turismo" and "Just Dance" are the only titles on the lineup with any esports presence. "Maybe don't call it esports, but a virtual event," the user wrote. Even then, other critics pointed out that "Gran Turismo" is a small fry in the racing games pond, especially when compared to the "Trackmania" or "F1" games.
Another banger of a decision by random consultants with absolutely 0 insights to what Esports is. I thought IESF was living in their own private bubble of 20 people but this takes the prize

— Casper Due (@casdueh) March 1, 2023
There's also the problem of bugs and balancing. Big esports games are constantly updated to keep them fair and glitch-free, but a single bug could ruin such a huge tournament. The lineup was only just revealed, and there's still a few months before the Olympic Esports Series in Singapore from June 23 to June 25. The disappointing list of included games could still change, if the Olympic Committee is open to revisions on short notice.