Sorry GTA Fans. This Is Probably What 50 Cent Was Teasing Instead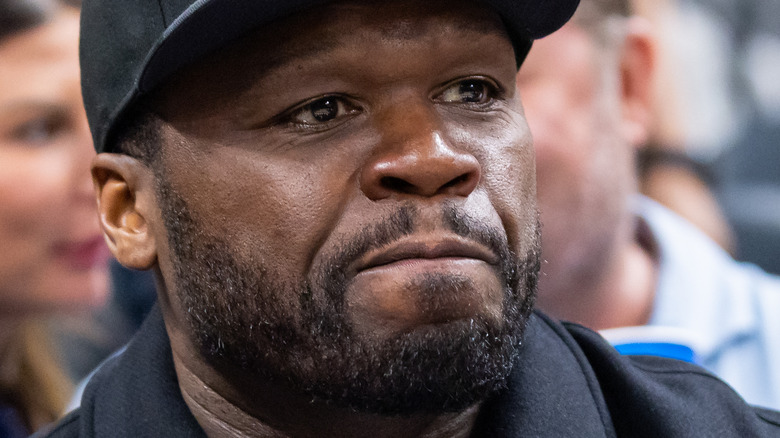 Michael Hickey/Getty Images
Last week, 50 Cent made an Instagram post that got "Grand Theft Auto" fans buzzing about the eagerly anticipated "Grand Theft Auto 6." The rapper and actor — who is perhaps best known to gamers as the titular hero of "50 Cent: Bulletproof" and surprise hit sequel "50 Cent: Blood on the Sand" — cryptically posted an image of the "Grand Theft Auto: Vice City" logo on March 2, 2023. Its description read, "I will explain this later.. this s*** bigger than 'POWER' trust me," a reference to his six-season Starz show that first aired in 2014. "Grand Theft Auto" fans weren't too far off, as it turns out.
Advertisement
According to a report from Deadline published March 9, Curtis "50 Cent" Jackson's Instagram post wasn't referencing "Grand Theft Auto 6" — it was actually hinting at a new show he is set to star in. Tentatively named "Vice City," the show appears to take heavy inspiration from "Grand Theft Auto: Vice City," which shares the same location and time period as 50 Cent's newest project. Whether or not "Vice City" will be tied to the "Grand Theft Auto" franchise directly is unclear. 
Advertisement
"Vice City" is set to be produced for Paramount Plus by Lionsgate Television, Paramount Television Studios, and 50 Cent's own G-Unit Film and Television. However, neither Rockstar nor parent company Take Two Interactive is listed as among these other production companies and film studios, which leaves the question of whether it will be an official "Grand Theft Auto" series unanswered.
Vice City: an original story about the American Dream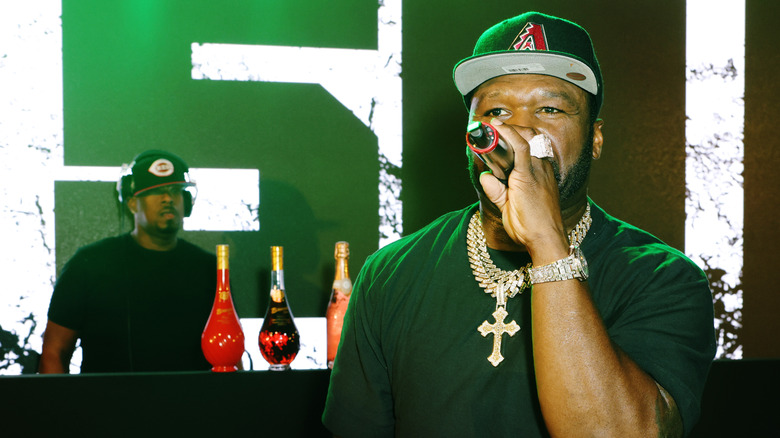 Alexander Tamargo/Getty Images
Thanks to Deadline, we know the overall story that the tentatively named "Vice City" show will follow. Three former soldiers return to Miami after their involvement in the Iran Contra scandal led to their dishonorable discharge. They end up joining up with a "mysterious Colombian immigrant" and forming a heist crew to make ends meet. "Fueled by the need for American green, they traverse a violent and dangerous path in pursuit of the American Dream," the article read. 
Advertisement
Though this basic synopsis doesn't line up with any "Grand Theft Auto" story specifically — especially not "Vice City" and the story of Tommy Vercetti — it reads like it could be, especially the heist aspect, which brings the story of "GTA 5" to mind. It wouldn't be surprising for Rockstar to reveal its involvement later down the line, but if it turns out it had nothing to do with the show, 50 Cent's original tease using the "Grand Theft Auto: Vice City" logo would be that much more confusing. 
The story is the idea of Darnell Metayer and Josh Peters, who recently wrote and produced "Transformers: Rise of the Beasts." Chad Stahelski, who directed the "John Wick" series, is joining as Executive Producer alongside Alex Young and Jason Spitz at 87 Eleven Action Design and 50 Cent's G-Unit. We don't know much about the cast or other crew yet, aside from 50 Cent's all-but-certain involvement as an actor or director, nor do we have a release date to go off of. 
Advertisement