50 Cent's Confusing GTA Post Has Fans Buzzing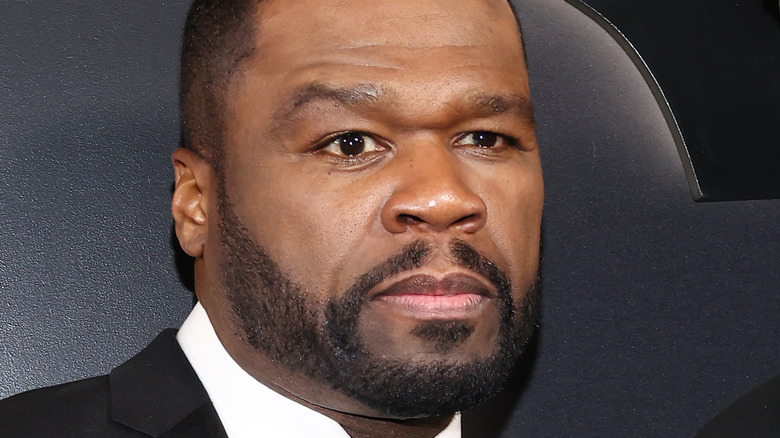 Tommaso Boddi/Getty Images
The rapper 50 Cent is no stranger to video games. Gamers may recall the PS2-era action game "50 Cent: Bulletproof," in which players take control of a fictionalized version of the musician himself as he takes down a criminal organization in New York's underbelly. The game even received a sequel, "50 Cent: Blood on the Sand," that was released in 2009. Though, due to its mixed reviews, it's hard to fault any gamer for skipping over the series. A more famous video game appearance from 50 Cent was in the original "Call of Duty: Modern Warfare 2," where the rapper cameoed as a Navy Seal.
Advertisement
However, that may soon be changing. A recent social media post by 50 Cent hints at a collaboration between himself and "Grand Theft Auto" developer Rockstar Games. Naturally, the news didn't fly under fans' radar, and now the community is buzzing with excited theories about what the collaboration could entail.
50 Cent may be headed to Vice City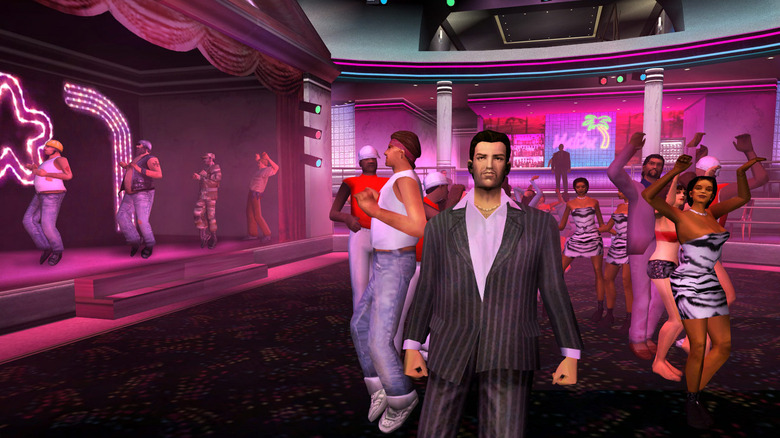 Rockstar Games
On Instagram, 50 Cent recently shared an image of the "GTA: Vice City" logo. Accompanying the image was the description "I will explain this later," followed by "this s*** bigger than POWER trust me." POWER refers to the crime drama series 50 Cent is a cast member of.
Advertisement
Of course, This post sent fans into a tizzy, as "GTA" news has been sparse since the massive "GTA 6" leak and soon after another leak for "GTA 5" and "GTA Online" source code. Some speculated that this post meant 50 Cent was cast in a live-action "Vice City" adaption. Others believe he may have snagged a role in "GTA 6."
Setting details unveiled from the "GTA 6" leak point to the upcoming sequel centering focus on a tropical environment. Some fans took this as confirmation that the series is heading back to the fictional "Vice City." The city that was famously based on 80s Miami. Gamers theorized that 50 Cent could be featured in "GTA 6" as a voice actor. And that doesn't seem beyond the realm of possibility considering Rockstar Games' recent endeavors.
Advertisement
Rockstar Games previously featured rap star Dr. Dre in a "GTA Online" expansion. His character played an integral role in the story and was not only voiced by Dr. Dre but modeled after him. It's clear that Rockstar Games is not averse to adding rappers to their video game cast. And 50 Cent may be part of the developer's next collaboration.