The Heartbreaking Death Of Horizon And Destiny Actor Lance Reddick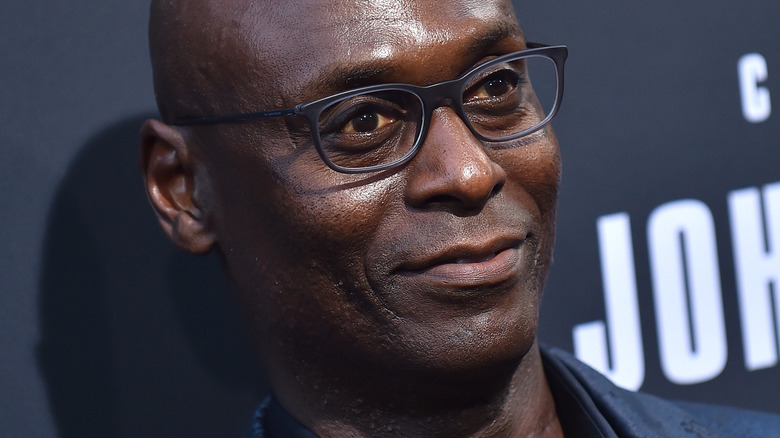 DFree/Shutterstock
Actor Lance Reddick, whose face and voice has become well-known to filmgoers and video game fans everywhere, has died suddenly at the age of 60. The news was first shared by TMZ, which received word that the actor had been found in his home earlier today. According to TMZ's report, Reddick's death appears to have been due to natural causes.
Advertisement
Reddick first truly broke through to television audiences with roles in prestige television series "Oz" and "The Wire." In the years since, he's been nominated for multiple awards for his TV work, including Saturn Award nods for his appearances on "Fringe" and "Bosch." In recent years, audiences have become well-acquainted with him as Charon, the Continental's cool-as-a-cucumber receptionist in the "John Wick" series of films.
Gamers will likely recognize his voice from multiple video games, including "Destiny" and its sequel, where he gave voice to the conflicted and complex Commander Zavala. He's also provided motion capture and vocal performances for "Quantum Break," "Horizon Zero Dawn," and "Horizon Forbidden West." In the latter two games, Reddick played the role of Sylens, and he explained in a PlayStation featurette that he was thrilled to see his likeness within the game, rather than just voicing the character.
Advertisement
Lance Reddick also played a famous Resident Evil character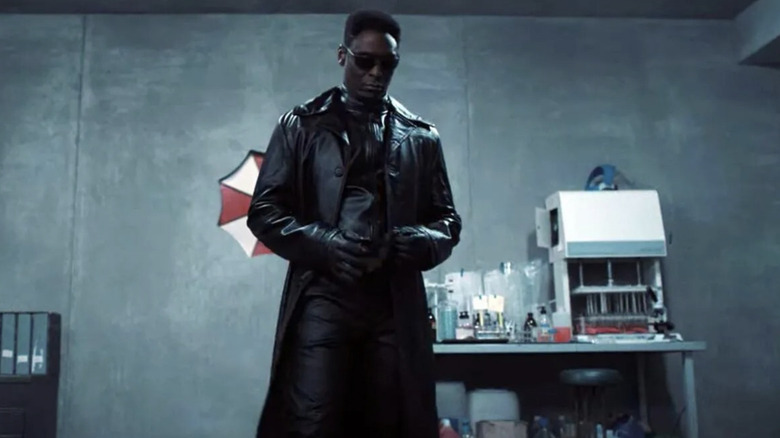 Netflix
The aforementioned voice and mo-cap roles weren't Lance Reddick's only foray into the world of video games, however. In 2022, he portrayed multiple versions of the villainous Albert Wesker in Netflix's "Resident Evil." As he explained in an interview with Syfy, he relished the opportunity to show his range with different takes on the same character, as well as the opportunity to give Wesker more depth than ever before. Reddick said of the character, "What was hard about [Albert Wesker] is that, because he's so iconic and such a particular type of thing, the biggest challenge there was to make him three-dimensional and not a two-dimensional mustache-twirling villain." With that goal in mind, Reddick rose to the challenge and his portrayal of Wesker was lauded by critics when the series hit streaming.
Advertisement
Reddick filmed a number of projects before his sudden passing, including an appearance in "John Wick: Chapter 4," which opens in theaters next week. He is also expected to appear as Charon in "Ballerina," a "John Wick" spinoff currently in post-production.
Destiny 2 players honor Lance Reddick's memory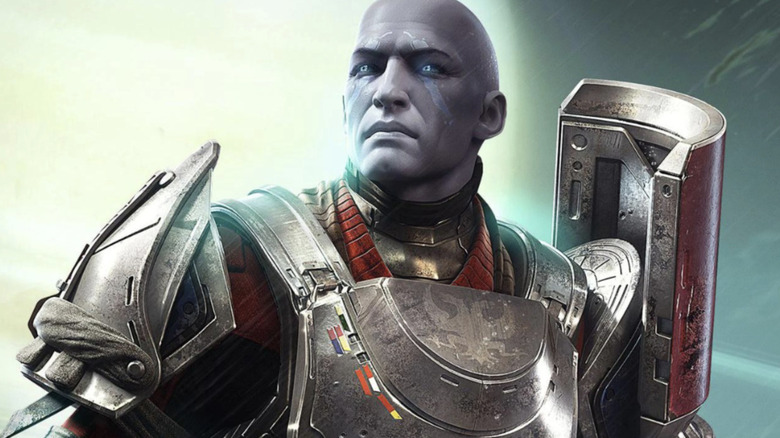 Bungie
In the hours after the news of Lance Reddick's death broke online, thousands of "Destiny 2" players began gathering at the in-game Tower to pay their respects to the man behind Zavala. Players have shown their love for Lance Reddick through emotes such as salutes and raising their shields, as well as more elaborate displays. Some simply knelt at the Tower's peak for a moment of silence.
Advertisement
The #Destiny2 community paying respects to the late Lance Reddick's Commander Zavala in-game. 😭 pic.twitter.com/M5Q9m153L2

— Destiny Bulletin (@DestinyBulletn) March 17, 2023
These heartfelt tributes have been shared all over social media, including a number of clips that have quickly gone viral on TikTok.
On March 18, the actor's wife, Stephanie Reddick, took to Instagram to share a sincere message of thanks to the fans who have reached out and honored her husband's memory. "Thank you for all your overwhelming love, support and beautiful stories shared on these platforms over the last day," her message reads. "And to the thousands of 'Destiny' players who played in special tribute to Lance, thank you. Lance loved you as much as he loved the game."
Advertisement
Stephanie Reddick also shared that fans can make donations in Lance Reddick's memory to the Baltimore area charity momcares.org, which is dedicated to helping Black mothers in need of financial support.