Lance Reddick's Final Video Game Session Is Heartbreaking Now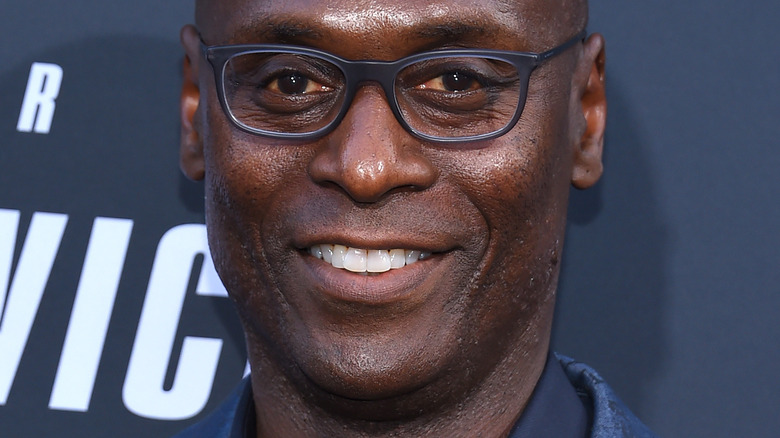 DFree/Shutterstock
Lance Reddick, beloved actor of film, television, and video games, died suddenly last week at age 60. The actor's publicist revealed that Reddick had died of natural causes, but no other information regarding his death is available at this time. In the days since his passing, tributes have trickled in from all corners of the internet, with both fans and co-workers expressing their gratitude for the actor's work and enthusiasm. One of the most vocal fanbases to show their love for Lance Reddick has been the "Destiny 2" playerbase, which has recently made a discovery about the late actor's gaming schedule that is both heartwarming and heartbreaking at the same time.
"Destiny 2" fans have become quite familiar with Reddick's distinct voice, thanks to the fact that he's played the role of Commander Zavala for years, contributing voice work to both the base game and numerous expansions. Over the years, Zavala has gone through a number of changes in both his outlook and allegiances, and Reddick's measured performance has remained in-step with the character's evolution. But not only was Reddick dedicated to the character, he was also dedicated to the game itself, putting many hours into "Destiny 2" when he wasn't busy with a film or TV project. 
As it turns out, Reddick had been putting a good bit of time into "Destiny 2" in recent weeks, even as he participated in press events for the upcoming "John Wick: Chapter 4." In fact, when one curious fan went to find out when Reddick last played the game, they made a surprising discovery.
Lance Reddick was very dedicated to Destiny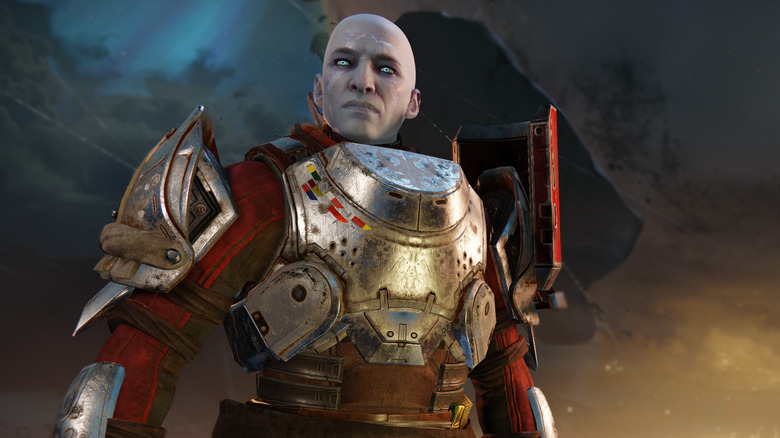 Bungie
As discovered by one "Destiny 2" fan on Reddit, Lance Reddick was playing "Destiny 2" the evening before he died. Reddit user TechSwag explained that they had noticed Reddick's Bungie.net username was visible in a few of the gameplay videos the actor had uploaded to social media, so they decided to look up his account and learn more about his gaming habits. Sadly, it appears the actor did not manage to finish the final "Lightfall" campaign mission, despite putting in a valiant effort.
Lance was just playing last night...(details in comments) from
destiny2
Fans were delighted to learn more about the late actor's "Destiny 2" gameplay, especially since his work meant so much to them. Reddit user CaptFrost noted, "People always talk about how Lance is a Warlock main ... but he's been a Titan main for most of the past 18 months. That's my Commander." They also pointed out that Reddick had put a combined 2,800 hours into "Destiny" and its sequel, showing that he had a true passion for the sci-fi shooter universe.
Reddick's fans have shown in the last few days just how passionate they are, as well, staging multiple tributes to the actor in the game he spent so much time playing. One of the more notable ways in which fans have shown their appreciation has been to congregate at the Tower and visit his character in "Destiny 2." Some have used specific emotes as a sign of respect, while others have simply knelt for a moment of silence in Lance Reddick's name. After discovering Reddick's player profile in "Destiny 2," some fans are already cooking up new ways of honoring the actor's memory.
Gamers want to finish Lance Reddick's Lightfall playthough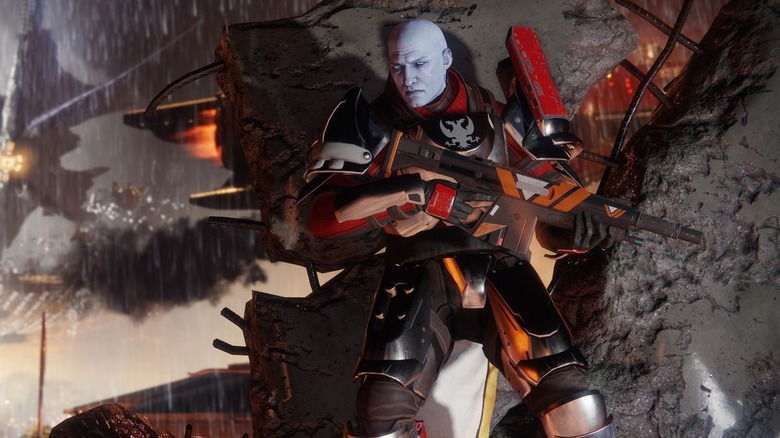 Bungie
A few fans on Reddit are already hatching schemes to finish the "Lightfall" campaign in Lance Reddick's honor. Some fans want to squad up for a raid in his name, while other gamers are suggesting they dress up like Reddick's main to take on the final boss.
Judging by some of the stories that have been told about Lance Reddick in the last few days, it seems like he'd love to know that fans were still playing while thinking of him. Over the weekend, Bungie lead Blake Battle posted a Twitter thread describing the time he actually got to play a raid with Lance Reddick ahead of the official launch for "Destiny 2." Reddick hadn't been able to play through the first game's "Wrath of the Machine" raid at that point, so he contacted Bungie to see if anyone on the team wanted to take on the challenge with him back in 2017. 
"The excitement in his voice after our clear was palpable," Battle said. "The whole run he was kind, sociable, and patient ... The kind of person you'd want to add to your friends list to play with again sometime." 
Lance Reddick completed a few other projects prior to his death. He can next be seen on the big screen in "John Wick: Chapter 4," in theaters this weekend.