GTA 6 Fans, Don't Be Fooled By This Fake 'Leaked' Footage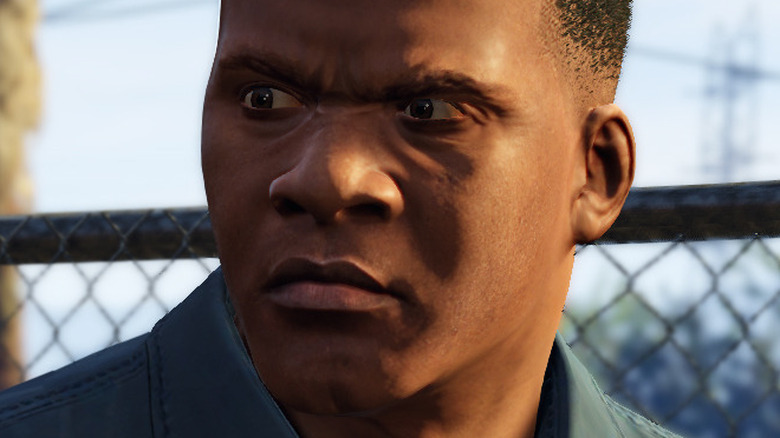 Rockstar Games
"Grand Theft Auto 6" is arguably the most highly anticipated game right now, even though it's nowhere close to getting a release date. Though Rockstar has yet to even announce it, "Grand Theft Auto 6" leaks forced it to confirm that, yes, the sixth game is in development, but isn't ready to be revealed. Nevertheless, the "GTA 6" leaks from last year set the gaming world ablaze. Since then, fans haven't learned much new information about the game — from either official or unofficial sources. Now, some users are spreading misinformation about "Grand Theft Auto 6" by posting fake leaks.
The most recent so-called leaked footage comes from Twitter user GTA Galaxy999. It's about two minutes of what, at first glance, very closely resembles the early-development build of "Grand Theft Auto 6" fans glimpsed last year. Posted on April 2, 2023 — more than half a year after the September 2022 leaks — GTA Galaxy999's video begins by showing something that looks like an animation test.
GTA 6 new leaked gameplay 😱 pic.twitter.com/rOKYPTSl9o

— GTA GALAXY999 (@GTAGALAXY999) April 2, 2023
There's a jumble of text on the screen, a shiny car, and three spheres behind the actor. The main character is wearing the same backward trucker hat, shorts, and grey top that a character in the leaked "Grand Theft Auto 6" footage wears, as well. Though the user insists their "GTA 6" leaks are real — the ones that aren't reposts or edits of the leaks from last year, anyway — there are several reasons to doubt its authenticity. That didn't stop some fans from getting fooled, though it was clear to most that the leak wasn't real. 
It's not the only clip that spreads misinformation about Grand Theft Auto 6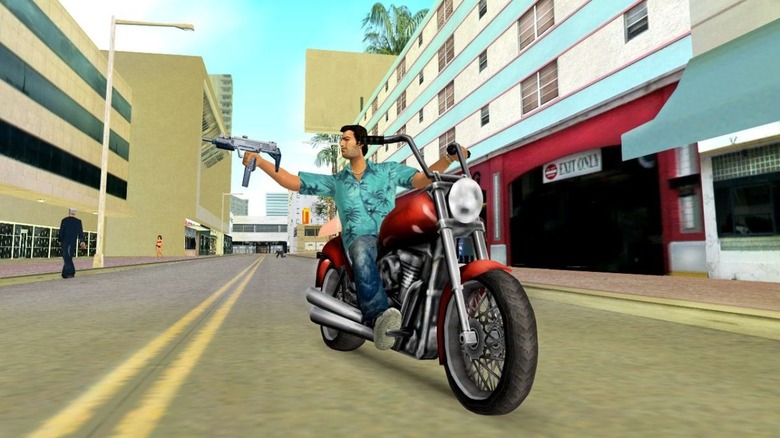 Rockstar Games
The user who posted the footage consistently posts old leaked images from the initial 2022 dump as if they were new leaks, or "leaks" that aren't actually from "Grand Theft Auto 6" at all. In responses to the April 2, 2023 post, several users say that the footage is so obviously not a real leak that it's amazing anyone took it seriously. 
On the same day, another video was uploaded featuring the driving and city, but as one user points out, the game bears a close resemblance to "Watch Dogs: Legion" and could be a modded version. According to Dexerto, the video shows a character walking down a street that shows buses going to San Francisco. In the "Grand Theft Auto" series, real city names are hardly — if ever — referenced. Additionally, if the rumors that "GTA 6" takes place in a Vice City-like location are true, an in-game bus that goes to San Francisco would have to travel thousands of miles across the entire country.
GTA 6 new leaked gameplay. Everything looks so incredible 😱#GTA6 #GTA6LEAKS #Trending #viral #Popular #RockstarGames #everythingeverywhere pic.twitter.com/3CrRNVDItQ

— GTA GALAXY999 (@GTAGALAXY999) April 2, 2023
There are several other minor reasons to doubt the footage, but that's really the nail in the coffin. "Grand Theft Auto 6" is rumored to have multiple locations, and if these leaks are real, it would be the first time the series has stepped foot into a real-life city. Ultimately, this "leak" is a reminder to fans to not believe anything about the game that Rockstar hasn't addressed or confirmed. Until Rockstar has something official to reveal, it's unlikely new information beyond what was leaked last September will come out.