HBO's The Last Of Us: Pedro Pascal Teases That Joel May Avoid His Fate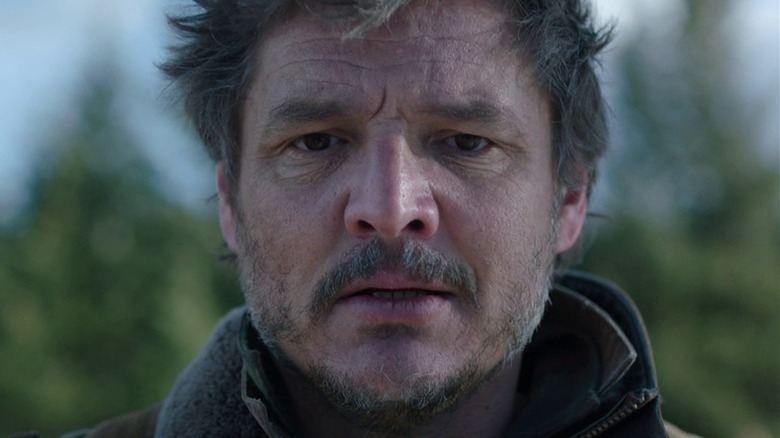 HBO
This article contains spoilers for "The Last of Us" and "The Last of Us Part 2."
Pedro Pascal recently gave an exclusive interview to Esquire in which he hinted that hisportrayal of Joel Miller, the protagonist of "The Last of Us," may go in a different direction in the HBO series. The first season of the show has certainly made a few alterations to the original story already, notably changing the initial outbreak date in the first episode, giving the Cordyceps fungus alien-like tendrils instead of spores, and adding an expansive (not to mention heartbreaking) backstory for Bill and Frank. Many of the changes found in the show have expanded on the original story, or else changed it in minor ways that nevertheless remained true to the spirit of the original. This tactic has received copious amounts of praise from fans and critics alike.
A big thing happens in the opening sections of "The Last of Us Part 2" which completely changes the story's direction, however. Pedro Pascal and series showrunner Craig Mazin are both playing coy with the suggestion that this pivotal moment could go a little bit differently in the HBO drama.
HBO showrunners may be changing things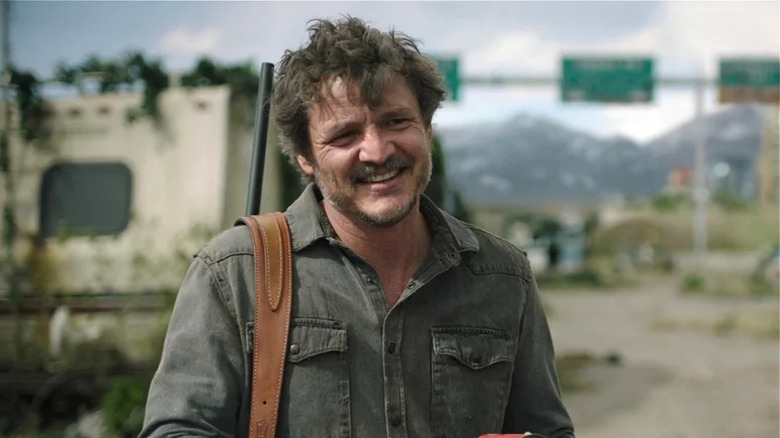 HBO
Okay, now entering Spoiler Country: Joel dies near the beginning of "The Last of Us Part 2." He is brutally beaten to death by Abby Anderson, the daughter of the doctor that Joel killed at the end of the first game. The scene is grisly and difficult to watch, but it is the impetus for the revenge plot that the second game is centered around.
When asked about this scene during the interview, Pascal coyly dodges the question. He states that, "It wouldn't make sense to follow the first game so faithfully only to stray severely from the path." Esquire journalist Dave Holmes then describes Pascal as having "eyes lit up with mischief" as he talks about this, but the actor wasn't forthcoming with any more information, other than to say he hadn't played the game himself — yet.
Ultimately, Joel's fate will be decided by the writers. Series co-creator Craig Mazin is also cited in the article, stating, "This should be fairly obvious to anyone by now, but I don't fear killing characters ... But the important thing to note is that neither Neil [Druckmann] nor I feel constrained by the source material."
It still may be that the story goes exactly the same way as it did in the game, but Pascal's star-power has certainly been a major component in the show's success. It's possible that the creators at HBO just might try to find a way to tweak the story to keep him around a little longer, especially given their history of clever deviations.