Zelda: Tears Of The Kingdom's Final Trailer Sends Ganondorf Stans Into Orbit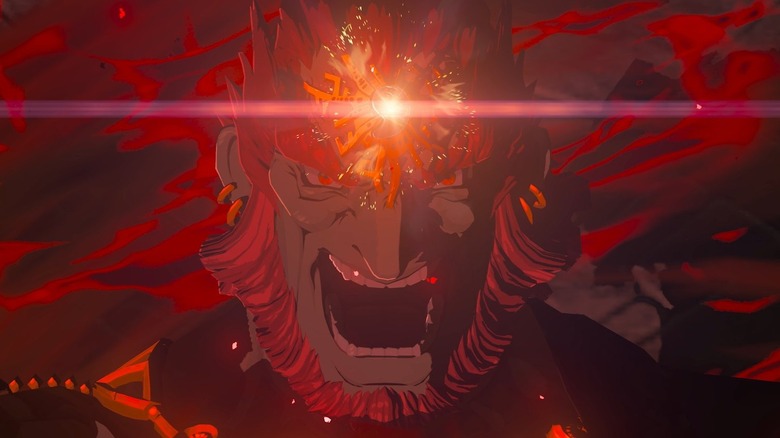 Nintendo
There's a lot of talk about Ganondorf in the upcoming "Zelda: Breath of the Wild" sequel, "Tears of the Kingdom." Fans just received the news on April 13, 2023, that the epic villain will be voiced by beloved gaming voice actor Matthew Mercer, something suspected by those who recognized his voice in a trailer back in February 2023. In addition to this announcement, the final trailer revealed even more exciting details, including Ganondorf's design, which sent his fans into another dimension.
Advertisement
In the words of one fan describing the villain's new aesthetic reminiscent of the "Hyrule Warriors" era on steroids, Ganondorf is now "the sexy long-haired daddy he was always meant to be." With flowing red hair worn half-up, half-down in a bun with a perfectly sculpted beard to match, Ganondorf is a sight to be seen. Complete with tattoos and gold accessories, he's serving style and confidence alongside death and destruction. Oh yeah, and he's shirtless and absolutely ripped.
Clearly a big day for self-described Ganondorf simps, the first look at the Demon King's design is yet another exciting reveal from the latest and final "Tears of the Kingdom" trailer. Here's more on fans' dramatic, and often quite thirsty, reactions.
Advertisement
Fans can't get enough of Ganondorf's hunky new design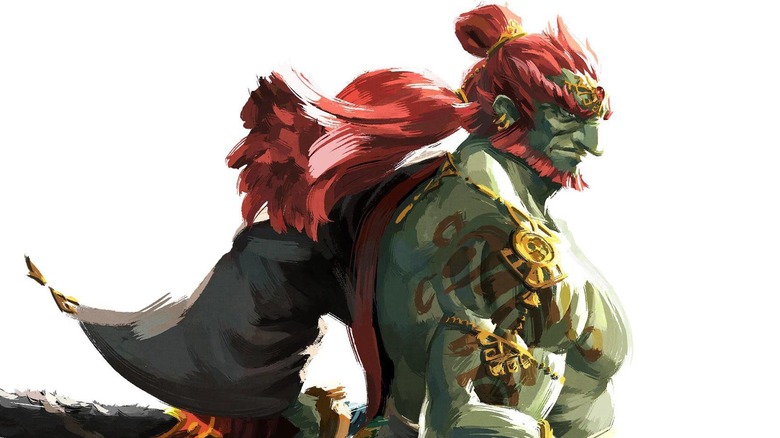 Nintendo
Ganondorf's past designs were much different than his recently revealed form, many featuring more armor than bare skin. His new look is especially breathtaking considering his last appearances in the "Tears of the Kingdom" trailers were his ostensibly less attractive dehydrated form. In the words of one fan, "Ganondorf rehydrating made everybody thirsty. Equivalent exchange."
Advertisement
Fan community Zelda Universe posted comparisons of the different designs, as did fans reminiscing on old designs and noting the sharp contrast with the new look. While a lot of gamers are excited about Ganondorf's newfound hotness, there is a contingent who have found this green enemy attractive all along. For those doubtful about the impact of Gandondorf's new design on gameplay, some players are concerned. In the words of a Redditor, "Why in god's name did they make him so damn hot? I mean I'm not complaining, but I might be a little distracted during the fight."
He's back 😩💖
#TearsoftheKingdom #totk #TheLegendOfZelda #Ganondorf #botw pic.twitter.com/bGoVrgOzdK

— Charlie 🌺 (@charlieriback) April 13, 2023
Advertisement
Between borderline NSFW yet comical memes highlighting Ganondorf's posterior and gorgeously created fanart, the outpouring of love for Ganondorf has taken many forms. It'll be interesting to see how Mercer's voice acting and Ganondorf's to-be-seen role in "Tears of the Kingdom" come together to create a totally new take on a character stans can't keep their eyes off.