You Can Play The Street Fighter 6 Demo Now, But There's A Catch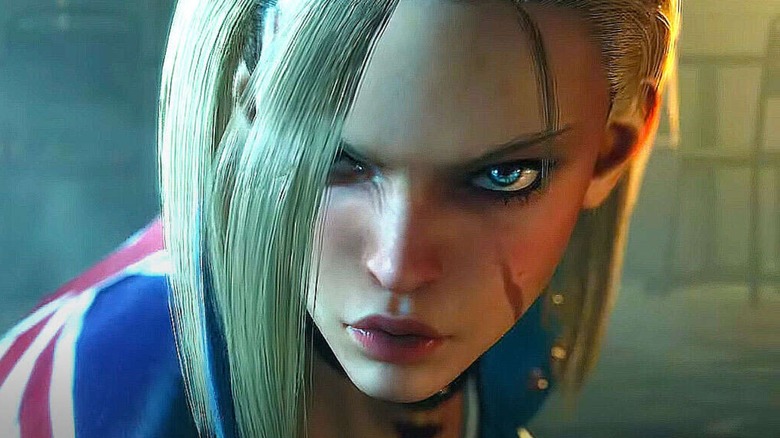 Capcom
To say that the "Street Fighter 6" Live Showcase was colorful would be a massive understatement. Jam-packed with stylish new gameplay footage and hosted by Lil' Wayne himself, the recent livestream gave fans a much-anticipated in-depth look into how the upcoming installment will definitely be changing the series for good. From head-to-toe character customization, a fully fleshed-out RPG-style story mode, a fresh new take on the traditional arcade mode, and some incredibly detailed gameplay customization options, it looks like "Street Fighter 6" is going to pioneer an unprecedented evolution in the franchise.
The showcase was capped off with some more information on the different deluxe editions and pre-order rewards available for "Street Fighter 6," the four characters planned for the first round of DLC, as well as some very exciting news: A demo featuring a tutorial segment with Luke and Ryu, character creation, and the beginning of the "World Tour" story mode, all available to play right this very moment.
The catch? It's only available to PlayStation 4 and 5 users, while every other platform will have to wait a little longer.
The full demo only comes out next week
While the PlayStation 4 and 5 stores will have the demo available for download immediately, it won't be releasing on Steam or Xbox Series X|S until April 26. All things considered, six days isn't a terribly long time to wait. In less than a week, all the fans who missed out on the closed beta last year will be able to jump into the game without any hoops to clear first.
From the looks of the trailer, the demo will include a tutorial segment with the new franchise mascot, Luke, pitted against the series mainstay and fan-favorite Ryu. Then, the player will have the option to create a custom character with tons of options covering gender, skin tone, body type, hairstyle, tattoos, and more, tailoring an avatar to their tastes before jumping into the first leg of the "World Tour" story mode. It's unclear how much of Metro City the demo will have to explore — or if there'll be any major returning characters or story segments involved — but it looks like players will at least be able to challenge NPCs for a taste of the new gameplay mechanics. 
Notably, the NPCs seemed to be decked out in a more colorful fashion than the player character in the trailer. Here's hoping the actual demo itself will let you hop into some shops to get out of the tacky starting gear and into some fresher threads before hitting the streets.