Why Japan's Super Mario Bros Movie Really Has A Different Script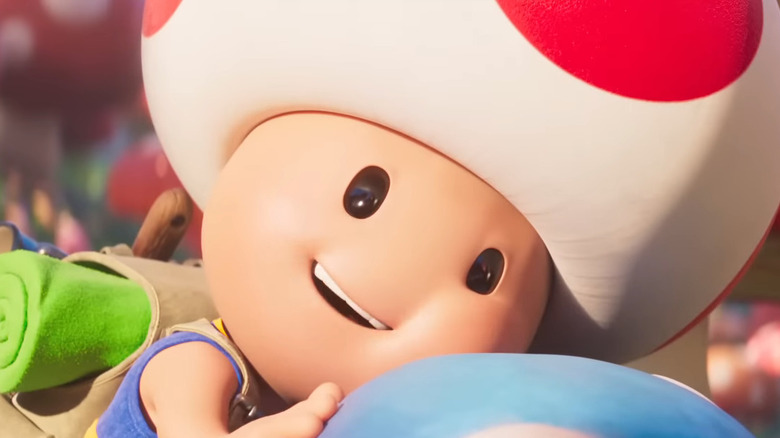 Universal Pictures
"The Super Mario Bros. Movie" broke box office records on its opening weekend and has maintained a dominant lead. However, there is one important group that has missed out on seeing everyone's favorite overall-wearing plumbers on the big screen — the Japanese. The birthplace of Mario has yet to see the film. While the North American release was on April 5, the Japanese version of "The Super Mario Bros. Movie" will hit theaters over three weeks later on April 28.
This delayed release may partly be blamed on the fact that the Japanese version of "The Super Mario Bros. Movie" features an entirely different script. But why not just translate the English script into Japanese? It, of course, would be faster and require less work. Well, Nintendo didn't want to go that route.
Nintendo decided to create two versions of the film, each better tailored to their respective local audience. This was done to help iron out some nuances and references that could get lost when translating the film to another culture. And although the original "The Super Mario Bros. Movie" was very much a team project between Illumination Studios and Nintendo, the Japanese version isn't.
An English translation would be awkward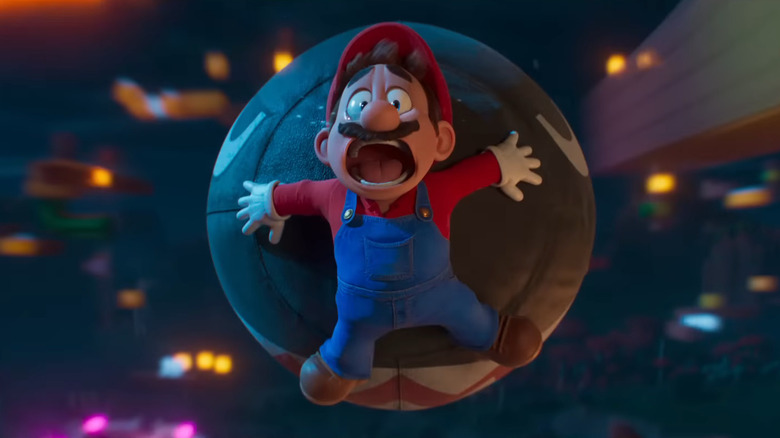 Universal Pictures
Mario creator and "The Super Mario Bros. Movie" producer Shigeru Miyamoto recently sat down with Japanese outlet Nintendo Dream Web (translated by VGC) to discuss the movie's success and its upcoming Japanese release. Miyamoto talked about how the Japanese version of "The Super Mario Bros. Movie" would differ from the North American version because Nintendo independently developed the script. Miyamoto stated that because the team at Nintendo "were creating this movie in both Japan and the United States, we thought we should make a Japanese version as well." 
The legendary game developer explained, "For this Japanese version, we wanted to create a script that wouldn't be awkward when compared to Chris's [the director] version." He continued by stating that some of the nuances in the English script were hard to understand. With that in mind, it makes sense why Miyamoto would want to develop something new for Japanese audiences.
There's also good news for those outside of Japan who want to check out this new altered version of the film. The Japanese version of "The Super Mario Bros. Movie" will have a limited run at select theatres in the US. And who knows — maybe the Japanese version will impress critics more than the original version, which got its fair share of hate even though it smashed records from the get-go.