How Abusing Twitter Blue Led To The Super Mario Bros Movie Being Posted On The Site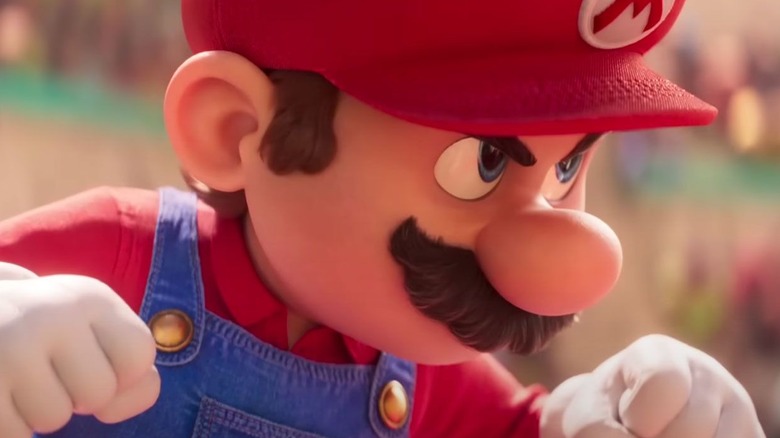 Illumination / Nintendo
Since billionaire Elon Musk bought Twitter for $40 million, the site has undergone a few changes, some more noticeable than others. Since last year, Twitter has lost a number of employees, some whom left by choice, and many more who Musk fired as he looked to slim down the company's staff. Back in mid-November 2022, a number of Twitter's content moderators were fired, which caused concern among many users who believed it would lead to a decline in the quality — and safety — of content on the platform. As it turns out, these substantial staff cuts may have led to "The Super Mario Bros. Movie" being uploaded in its entirety to Twitter.
"The Super Mario" movie has already broken several film industry records, and just a few days ago it passed one billion dollars earned globally. Although a lot of people have already seen it in theaters, the full-length version of "The Super Mario Bros. Movie" on Twitter was viewed by 9 million people on Twitter, according to Forbes. 
The user, who went by the handle OMGitssAshley, posted the movie in two clips, about 60 minutes long apiece. Titled "Not The Super Mario Bros Movie," the two posts reached an enormous audience. The film was finally taken down on May 1, 2023 — long after it was originally uploaded on April 28, 2023 — but some have wondered how an entire film could even be uploaded to Twitter, given the restrictions normally placed on users. Apparently, the user who posted "The Super Mario Bros. Movie" was subscribed to Twitter Blue, which removes many limitations on what can be posted.
It's not the first time a whole movie was uploaded to Twitter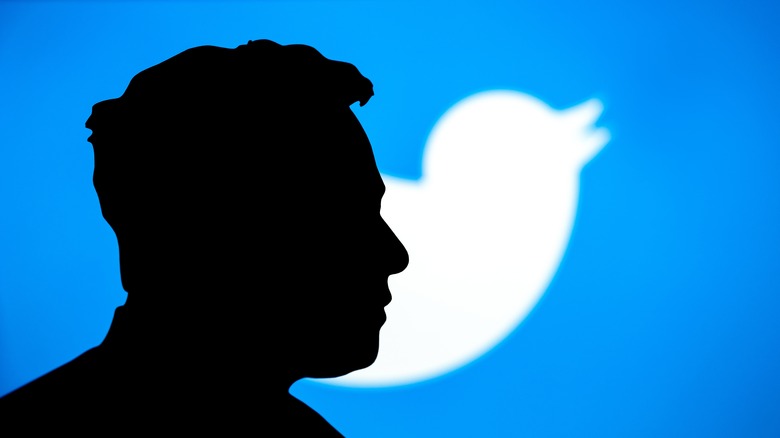 kovop/Shutterstock
Many users speculate that the smaller moderation team, and its lack of ability to deal with the breadth of content on Twitter, was the root cause of the movie staying up for so long. But 60-minute videos can only be uploaded by Twitter Blue subscribers. Thanks to the new verification changes implemented by Musk's team, these users can post longer Tweets, upload better and longer videos, and place higher in recommended content through algorithm manipulation. These benefits spread the videos quickly across Twitter, and because staff were so slow in taking it down, these "The Super Mario Bros. Movie" clips received millions of views.
A screenshot taken by The Verge shows one user whose repost of the film got more than 8 million views, though these reposts have also been taken down. It's far from the first time a full-length movie has been available on Twitter. "Avatar," "Need For Speed," and even "Spongebob" episodes were all uploaded in their entirety Twitter at some point since Musk's overhauls began.
Nintendo is no stranger to litigation, especially when it comes to pirating or abusing its content. Just earlier this year, it successfully forced a Switch hacker to pay the company nearly a third of his income for the rest of his life. Nintendo has not yet made a response to "The Super Mario Bros. Movie" leak on Twitter – but considering how long it was up, and Twitter Blue's posting benefits, it's likely not the last full-length movie users will see on Twitter.