The Real Life Story Of The Gran Turismo Movie's Jann Mardenborough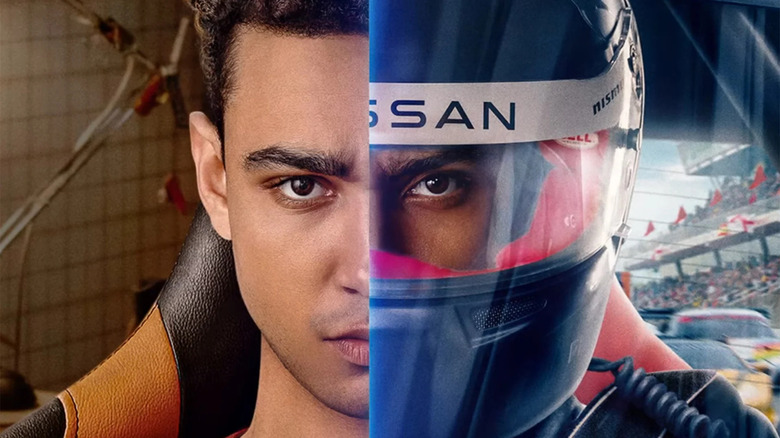 Sony Pictures Releasing
The "Gran Turismo" movie is coming this summer and fans just got a glimpse of what to expect with the release of a new trailer. Featuring lots of racing action, the trailer also reveals the story of the upcoming film, which involves a gamer Jan Mardenborough working to become a professional driver. This looks to be an inspiring plot which is all the more amazing when one discovers that it's actually based on a true story.
In real life, Mardenborough truly did get the opportunity to prove and expand the driving skills he developed playing "Gran Turismo" and even earned the right to take those skills into the world of professional racing, where he saw success in major competitions. This story should appeal to gamers, fans of racing, and anyone who enjoys a good underdog story.
While it's not clear just how much of Mardenborough's life will be covered in the film or how closely it will adhere to reality, there's no denying that it's taking inspiration from a great story. Further, the full, real story is definitely worth learning ahead of the movie's release.
Mardenborough began with a love of driving and competition
A drive to compete in professional sports seems to run in Jann Mardenborough's family, as his father was a professional soccer player in England. Mardenborough has explained to The Drive that his father instilled in him a desire "to be a pro at something" and to do what he loves. For Jann, these lessons, along with his experience with the "Gran Turismo," translated into a dream to be a professional racer.
Mardenborough still remembers playing the original game in the "Gran Turismo" series and loving it. He's also still amazed that he managed to go from that to being one of the real-life racers on the track today. This transition began in 2011 when he participated in a special competition.
During the third season of "GT Academy," a show developed by Sony and Nissan, Mardenborough got to join as a contestant. Part training camp and part competition, the show gave "Gran Turismo" players a chance to learn real driving skills and complete challenges for a chance to become a pro driver.
Mardenborough went from GT Academy to pro racing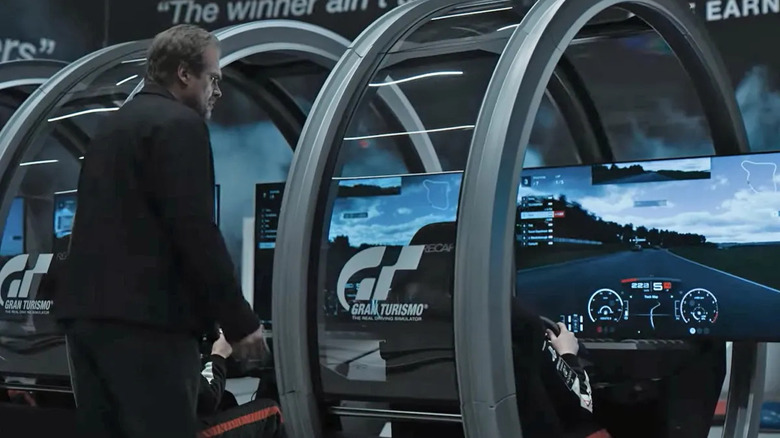 Sony Pictures Releasing
Mardenborough has said that he never expected to win the "GT Academy" competition and was just happy to be a part of it and see how well he could do while he was still in. Despite these feelings, however, he did ultimately win, beating out tens of thousands of entrants to earn a chance to drive in pro races. From there, he saw even more success.
In his first race, the Dubai 24 Hour, Mardenborough placed third in his class, marking a great start for his racing career. Since then, he's competed in numerous competitions across the world and across various car types and formats. Among his major successes, he finished second in the Toyota Racing Series in New Zealand in 2014, took second place in the 2016 All-Japan Formula 3 Championship, and served as the official Nissan Formula E Team simulator driver in 2019.
Since then, Mardenborough has worked behind the scenes, spending time as a development driver for Nissan and Mclaren, where he gets to help test the latest racing technology.
Mardenborough's story will now be a movie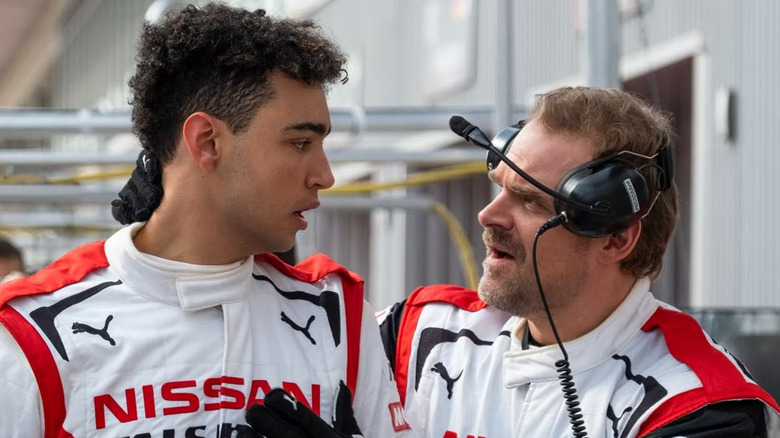 Sony Pictures Releasing
Early in his racing career, Mardenborough said that he hoped his story would be an inspiration to other young people. He wanted aspiring racers to know that it's possible to make it if you have the skill and the drive, even if you don't have the money or connections. Now, it seems his hope could become a reality as the "Gran Turismo" movie is set to bring his story to an even larger audience.
During production, Mardenborough got to head to the set and even meet the actor who'll be portraying him in the movie. He's clearly optimistic about the film and still wants to see his story impact others and encourage people to pursue their dreams. Now, however, he's looking beyond just inspiring fellow racers to all young people, whatever their interests. Mardenborough writes that he hopes the movie will be "a catalyst for anybody young or old to have the courage to seek out" what drives them, whether it be racing or something else entirely.
Anyone looking for some personal motivation or to celebrate drive and success will definitely appreciate Mardenborough's story and will want to check out "Gran Turismo" when it releases on August 11.