The NoPixel GTA Server Is Getting Sued. Here's Why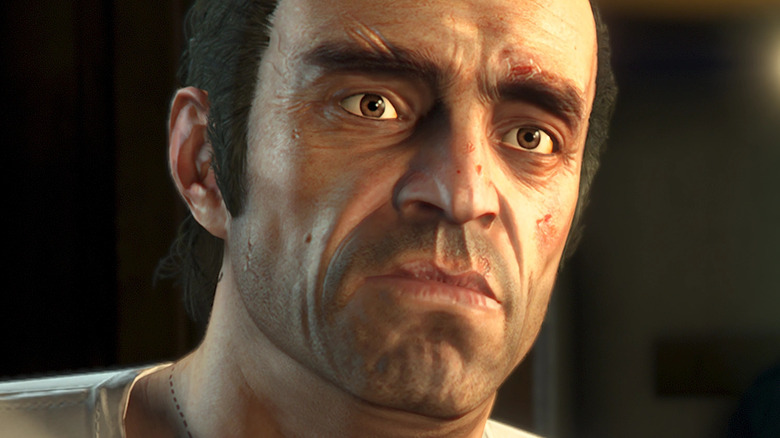 Rockstar Games
It looks like NoPixel, the most popular "Grand Theft Auto 5" roleplaying server, which has hosted multiple high-profile streamers like Valkyrae and xQc, might be suffering some huge setbacks in the near future: A former dev has officially filed a lawsuit against the server admins after an abrupt termination in late 2022.
Advertisement
Danny Tracey — also known as DW or dwjft — is a software engineer who worked on the NoPixel servers from 2020 to 2022 before being suddenly booted from the project on December 28, 2022. At the time, the only notification that members received of his departure was a sudden announcement that a former employee had tried to access the servers. Community members quickly noticed that Tracey had lost all his Discord tags and credentials, leaving them to speculate on why a well-known dev might have tried to infiltrate the servers after his termination.
With the filing of his lawsuit against NoPixel, players finally have answers to this turn of events: As it turns out, Tracey was just as unaware of his termination as anyone else, and his attempt to "access private user information" was nothing more than him trying to login to fulfill his usual obligations as a server developer. According to the official document, Tracey is now suing NoPixel for streaming revenue lost from the sudden and uncommunicated termination, and refusal to pay the revenue cut as outlined in his contract, for a grand total of $150,000 demanded as compensation.
Advertisement
Controversy is starting to pile up around NoPixel
The demands listed in the legal document can be boiled down to two major aspects. The first is the monetary compensation, where Tracey demands that all the revenue and damages owed (as well as interest) be summed up by the court. The second is that the court determines what copyright and IP claims Tracey has to his "significant creative contributions" to both the front-end aesthetics of the game and back-end design of the "entire payment processing system" the NoPixel server used to collect payments from users.
Advertisement
In short, there is a possibility that a good chunk of NoPixel's backend infrastructure can be copyright claimed by an aggrieved third party, setting NoPixel up for a big upfront payout to Tracey. Not to mention, they may have to choose between continued payment to keep the server running as usual or rebuilding all of Tracey's contributions from scratch.
While the outcome of the lawsuit is yet to be determined, it's not the only controversy NoPixel has stirred up recently. Penta, a high-profile streamer, quit the server and called out the admins for enabling verbal abuse and toxicity, hoping that his departure would "inspire" players to finally leave the server for good. Between the allegations of sexual harassment in the community,  many streamers making their move to other servers, and now the lawsuit from Tracey, things aren't looking good for NoPixel's spot as the top "GTA 5" RP server.
Advertisement