It Only Took 94 Minutes To Beat Zelda: Tears Of The Kingdom On Release Day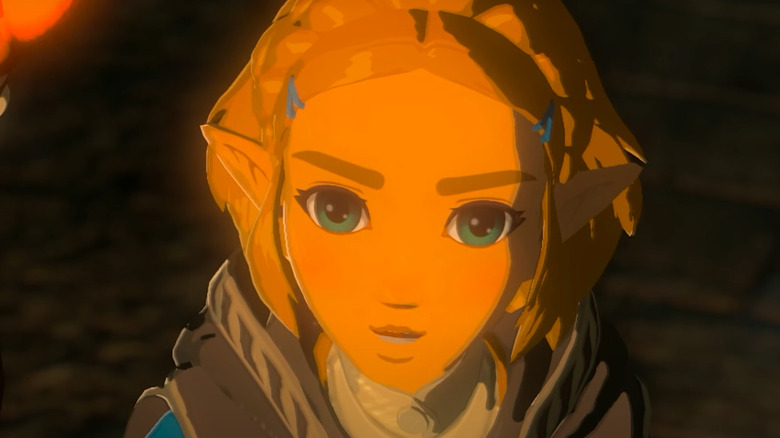 Nintendo
Please note that this article contains minor gameplay spoilers for "Tears of the Kingdom."
Considering how long it takes to beat "Tears of the Kingdom" — roughly 25 hours for the main story alone — it's a bit shocking that YouTube gamer Gymnast86 was able to swing a 94-minute speedrun on the very day of the game's release. This is even more impressive when one takes into account all the brand-new mechanics that players need to master — including Link's fuse ability (which is going off the rails).
The comments included on the speedrun are singing Gymnast86's praises — not only for the speed of the playthrough itself but for the speed with which he managed to get it up and online. Understandably, many stated they wouldn't watch the video until they themselves had finished the game, but this all leaves many with the burning question: Who is Gymnast86, and how much experience does he have with "Zelda?"
He's a speedrunner who specializes in Zelda
Gymnast86 is no stranger to the "Zelda" franchise — in fact, he specializes specifically in 3D "Zelda" games, with "Tears of the Kingdom" simply being his latest run. He is active on YouTube, Twitter, and Twitch — where he does livestreams of different titles. As of 2023, he's been doing speedruns for ten years and shows no signs of slowing down, metaphorically or literally. 
Of course, as this feat was accomplished on the very first day it was possible to play the game, it's only a matter of time before someone breaks the record and gets a playthrough of "Tears of the Kingdom" in under 90 minutes. Gymnast86 is the first to say, in his video explaining how he managed the speedrun, that the information he gives will likely be outdated in only a few days. Further, any player expecting to go in and take advantage of helpful glitches that could be found in "Breath of the Wild" will be sorely let down: Gymnast86 notes that Nintendo took care of these in the newest title. Unfortunately, this includes skew, whistle sprinting, and blss.
He does clarify that much of the time it takes to actually get to Hyrule (about 42 minutes during his first playthrough) is slowed due to dialog and trigger-based events. Those who are interested in speedruns should keep an eye out in the coming days to see just how fast gamers can speed through "Tears of the Kingdom."