Final Fantasy 16: How Game Of Thrones Shaped The Newest Game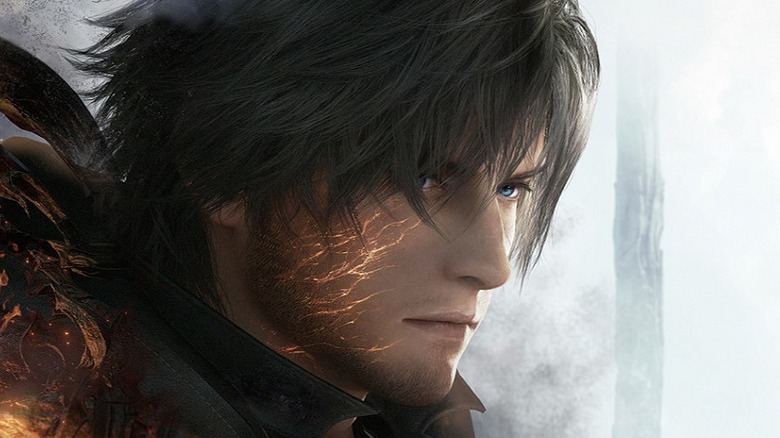 Square Enix
The next mainline "Final Fantasy" game is nearly here, after nearly seven years of waiting. Set to launch on June 22, 2023, "Final Fantasy 16" is taking the series in a new direction — one that heads back into the realms of pure fantasy, instead of the futuristic-fantasy-fusion the games have been known for since "Final Fantasy 7." Indeed, "Final Fantasy 16" is set to be the first "Final Fantasy" game without any obvious modern tech in quite some time. As it turns out, Square Enix looked to a specific source for inspiration in returning to the series' roots: "Game of Thrones."
The HBO adaptation of George R.R. Martin's popular dark fantasy series remains one of the network's most popular of all time. However, as the "Final Fantasy 16" development team explained in an interview with Eurogamer, "Game of Thrones" wasn't as big of a deal in Japan. They knew that the HBO show and books would hit home with fans of "Final Fantasy," though. As such, from the very start, "Game of Thrones" was utilized as a foundational influence for "Final Fantasy 16," as was "The Lord of the Rings." 
According to producer Naoki Yoshida, "Game of Thrones" was so important to the game that every member of the core development team was required to watch the Blu-Ray box set of the HBO series.
Game of Thrones influenced the tone and style of Final Fantasy 16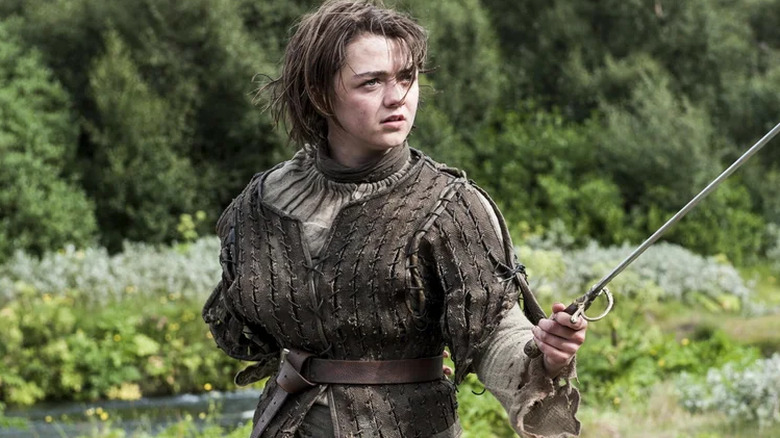 HBO
"Game of Thrones" is known as a particularly brutal show, and its gritty, political, and semi-realistic medieval setting adds up to a feeling that what's happening on screen could be history — but of course, there's also magic, impossible feats, and many other staples of fantasy. "As I've grown older, I've found that I like my fantasy based more in reality," producer Naoki Yoshida said. Thus, the "Final Fantasy 16" development team wanted to create a game that could replicate the semi-realistic tone and some of the art style of "Game of Thrones." 
"If we want to create something that has that kind of western feel, we have to look to the west for that kind of inspiration. And so things like Game of Thrones are things that we look to, because that type of stuff does not exist where we live in Japan," art director Hiroshi Minagawa said to Eurogamer.
"Game of Thrones" also has a narrative laden with deeper lore than first meets the eye, and the political intrigue that guides the show's narrative is one of its highlights. Perhaps it's this combination of complex storytelling that influenced the game's new Active Time Lore system, which keeps detailed information on every character and plot point in "Final Fantasy 16" for players to reference whenever they like. Until the game launches, fans won't know specifically what the game pulled from its influences, but according to Eurogamer, there are scenes from "Game of Thrones" and "Lord of the Rings" that are directly referenced in this new "Final Fantasy" game.