Dragon's Dogma 2 - Everything You Need To Know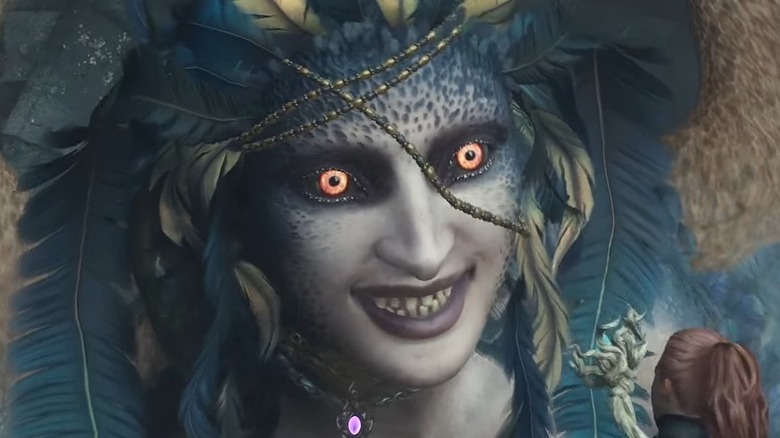 Capcom
When "Dragon's Dogma 2" was announced with nothing more than a title card during the June 2022 "Dragon's Dogma" 10th anniversary celebration, it seemed as though the game was still quite far from release. After all, there was little to no info released for quite a while after that. Some feared that it had even been canceled, as was the case with "Deep Down," a title many considered to be a spiritual sequel to "Dragon's Dogma."
Fortunately, it seems Capcom has decided it's kept hopeful "Dragon's Dogma" fans waiting long enough. "Dragon's Dogma 2" was spotlighted during the May 23 PlayStation Showcase livestream with a gameplay trailer running for around 30 seconds, giving fans their first glimpse into this long-awaited sequel. Boasting looks at combat, exploration, and more, this first trailer was absolutely packed with sneak peeks into how the developers will be reviving the world of "Dragon's Dogma" with current-gen graphics. 
Here's everything you need to know about "Dragon's Dogma 2" so far.
Does Dragon's Dogma 2 have a release date?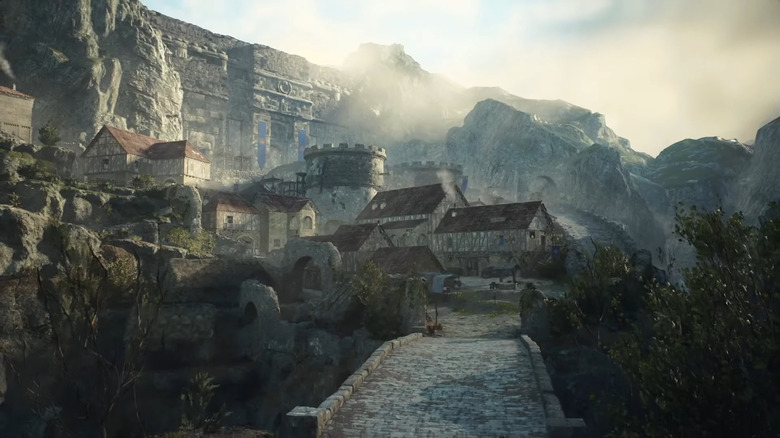 Capcom
Unfortunately, the PlayStation showcase didn't include a release date for "Dragon's Dogma 2." However, fans may not have to wait much longer: Between the detailed cutscenes and the fluid gameplay footage, the game looks strikingly far along in. Though there is no official information on when production started, it seems "Dragon's Dogma 2" was already well in the works when it was first announced in June 2022.
Given Director Hideaki Itsuno's conspicuous absence from any major projects since completing "Devil May Cry 5: Special Edition" in 2020, it may be safe to assume he began production on "Dragon's Dogma 2" shortly after. He did, after all, tell Polygon in a 2019 interview that the only two projects on his docket since 2014 had been "Devil May Cry 5" and "Dragon's Dogma 2." He explained at the time that "DMC5" took precedence due to the upward trend of high-octane action games on the market at the time.
Assuming "Dragon's Dogma 2" began production sometime in 2020 to 2021, it doesn't seem too optimistic to hope for a release window of somewhere between early 2024 and 2025. Fans will just have to keep their eyes peeled for further updates.
Is there a trailer for Dragon's Dogma 2?
For now, the only existing trailer for "Dragon's Dogma 2" is the one dropped during the PlayStation Showcase. From the looks of it, the sequel will be set in roughly the same era and region as the original game, if the similarities in landscape and general fashion are anything to go by. 
Recognizable monsters like ogres, griffins, and harpies also make an appearance, complete with new HD redesigns. There are, however, a few notable differences other than the visual upgrades, with the biggest one being the introduction of an entire new race. The trailer featured multiple feline-esque people, though it's unclear if the option to play as one will be available during character creation.
Astute fans may have also noticed an interesting twist in the voiceover dialogue: One character mentions a "mere mummer" who is not the "true Arisen," hinting at a storyline in which someone is falsely posing as one of the doom-marked heroes. Between the blatantly evil ruler who wields cult-like power and the hints of some court intrigue, it looks like fans will be in for another intricate story about power and its consequences.
What will the gameplay be like in Dragon's Dogma 2?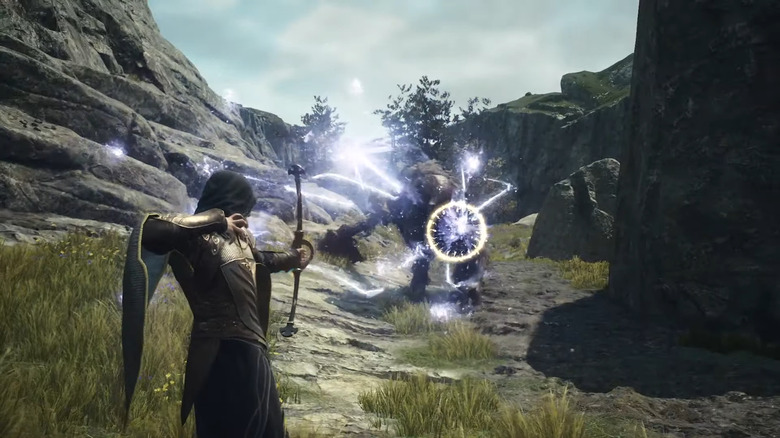 Capcom
One of the most exciting things about the trailer is the fact that it looks like "Dragon's Dogma 2" will largely retain the same combat system from the original game. With a unique and dynamic approach to the classic warrior-rogue-mage formula, the combat in "Dragon's Dogma" was widely well-regarded as a pinnacle of good class design. No doubt, fans will be happy to see that the this balanced system will be returning, along with what appear to be new abilities, spells, and other features.
Furthermore, players will still have access to Pawns, the main multiplayer feature from the original game. Hopefully the mechanic allowing Pawns to be loaned/borrowed for a maximum four-person party remains. However, with the much more robust multiplayer features of more recent games, this does open the question of whether or not players can enter each other's worlds and play together, à la "Elden Ring." Hopefully fans will be getting some more concrete information in the near future. In the meantime, it's a thrill to learn that more "Dragon's Dogma" is on the way!